Summary
In the moment that iPod touch only shows Apple Logo, restore from iTunes if it can be scanned out by iTunes, EelPhone OSFixit is another choice in the case that you want to iPod touch 5th generation stuck on Apple Logo without losing data.
iPod touch stuck on Apple Logo after update, or after jailbreak, or when you restart iPod, stuck on Apple log and won't turn on. Mostly, think about the power of the iPod, charge it at first, attempt to power it off, then power it on. After several attempts, if it doesn't work, it's iOS system issue, get the solution from article below to fix iPod classic stuck on Apple Logo.
Tip 1: My iPod is Stuck on the Apple Logo Screen-Fix With EelPhone OSFixit
Without data loss if you can use the standard mode on the EelPhone OSFixit to get your iPod off the Apple Logo, that's why we recommend the EelPhone OSFixit at first.
Step 1:
Download EelPhone OSFixit on computer, from the home page of the fixer, use the
Standard Mode
firstly rather than advanced mode, the former can fix iPod stuck on Apple Logo without data loss.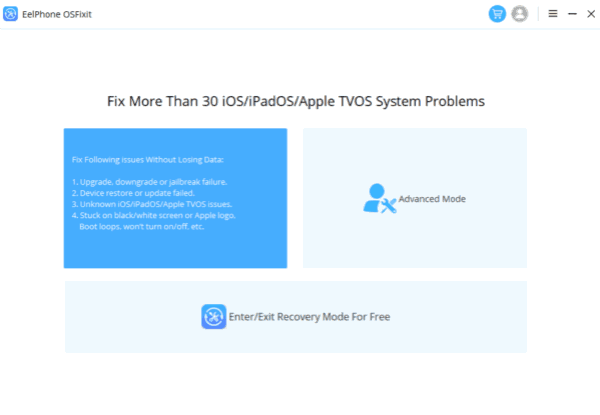 Step 2:
Plug iPod to computer, once linked to the fixer, check the iPod iOS version, click on
Start
to go on.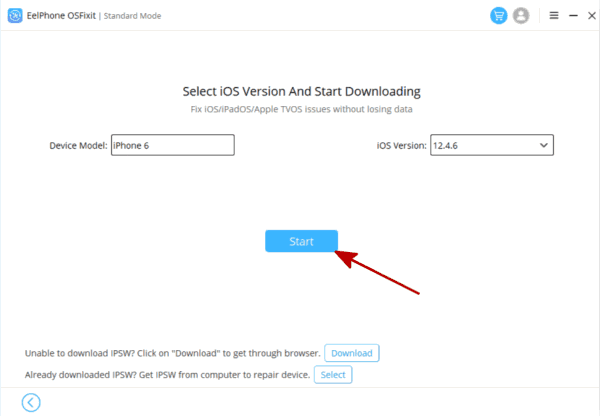 Step 3:
According to the iOS version, the tool will download corresponding iPSW data package, don't disconnect your iPod.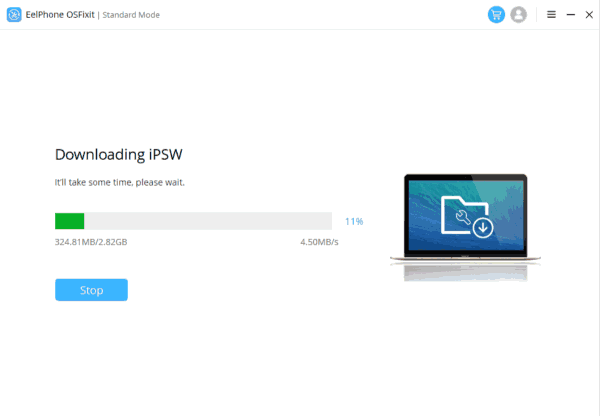 Step 4:
The unpacking process of the iPSW data package is totally automatically, click on Repair Now to start fixing iPod stuck on Apple Logo.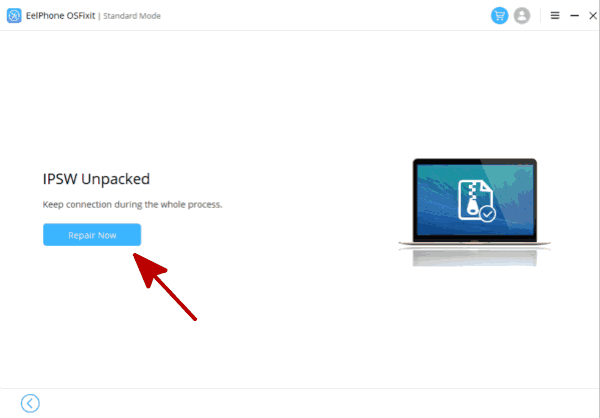 The whole process takes a few minutes, what you should do is several clicks, make sure the connection is important for the success, just in case that standard mode can't fix iPod stuck on Apple log issue, return to the home page of the tool, use the advanced mode to repair iPod system issue, but with data loss.
Tip 2: iPod Shows Apple Logo But Won't Turn On-Restore from iTunes
It's one free way to fix stuck on the Apple Logo screen, which will erase all data on iPod also with low rate. But you can have a try if the data in the iPod isn't important for you.
With Apple Logo on iPod screen, hold on Home and Power buttons at the same time, release two buttons when "connect to iTunes" logo appears on iPod.
Connect the iPod with recovery mode logo to computer, launch iTunes or finder on computer, from the window, click on Restore button to restore iPod stuck with Apple Logo screen. The restore process takes a few minutes also, keep connection and be patient.

That two ways to fix iPod stuck on Apple Logo or when iPod stuck on Apple Logo then turns off, select one better way you like to fix iPod system issue.
Alex Scott
This article was updated on 29 December, 2020

Likes

Thank you for your feedback!