Manage important data from iPhone, iPad, iPod to PC.
Backup media files / playlists / photos / books / contacts / SMS / to computer.
Transfer contacts and photos between two iDevice.
Backup and restore contacts.
Delete media files / playlists / books / contacts / SMS from iDevice .

Manage media files between iDevice and computer.
You can add new file and folder from PC, you can backup / delete media files in your iDevice. And you can not only transfer music to PC or Mac, but also export media to iTunes library.
Video:
MPEG / MPG / DAT, AVI, MOV, ASF, WMV, MKV, FLV to MP4, MP3.
Audio:
AC3, APE, AIF, AIFF, AMR, AU, FLAC, M3U, MKA, MPA, MP2, WMA, AAC to MP3.

Make transfer of contacts, SMS, Books between iDevice and PC.
With EelPhone iPhone Transfer, you can manage text contents with some operations. Delete iDevice text data,add new texts to your iDevice, backup contacts / SMS / Books to your computer and you can also restore contacts from PC to your iDevice after losing contacts. Send SMS to your friends in the computer, transfer contact to outlook, etc.
Contacts export to:
Outlook, Windows Adress Book, vCard, txt, excel, also to iDevice
Messages export formats:
txt, html, excel
iPhone Xs | iPhone XR | iPhone Xs Max | iPhone X | iPhone 8 | iPhone 7 | iPhone 6S | iPhone 6 | iPhone 5S | iPhone 4S | iPhone 4 | iPad | iPod
Contacts | Messages | Call History | Notes | Reminders | Calendar | WhatsApp | Documents | App
Photo Gallery | Message Attachments | WhatsApp Attachments | Voice Memos | Voicemails | Photos App | Videos App | Audios App
---
Guides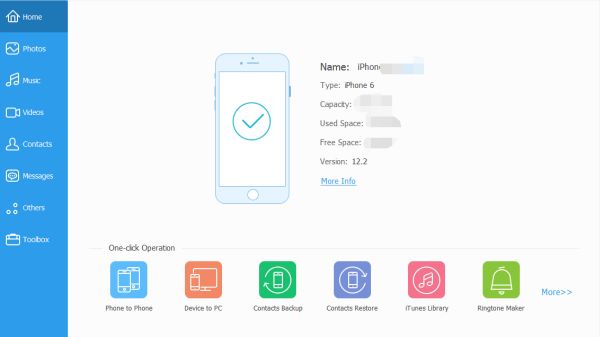 Launch iPhone Transfer and connect iPhone to computer.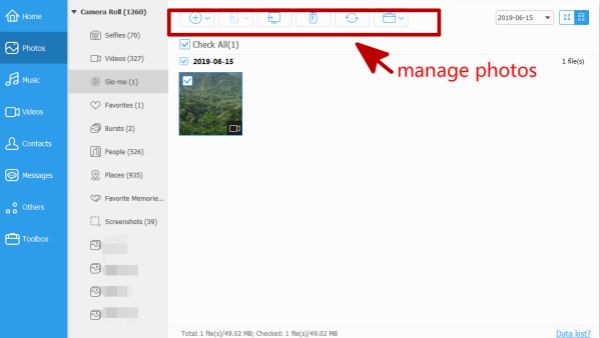 All type we can manage, take Contacts for example.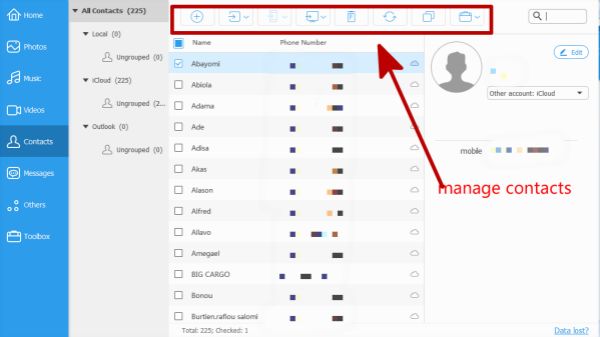 Select Contacts, you can add new contacts / import / expert / delete / backup / restore / de-duplicate / refresh your contacts.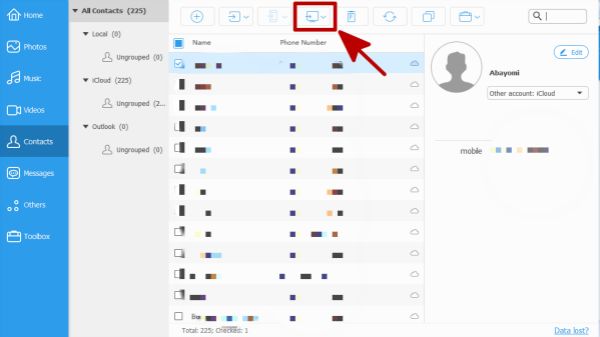 You can see all place you can expert your contacts.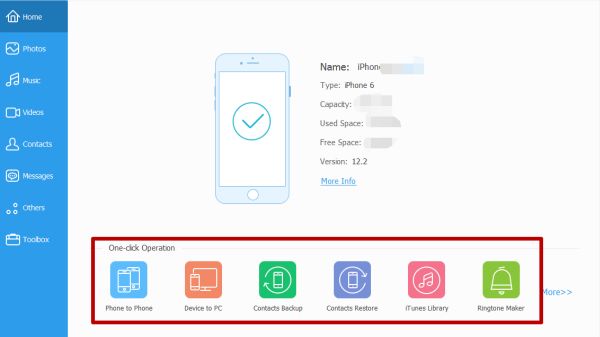 Quick way to manage your iDevice data.
---
Tips & Tricks