Three Powerful Feathers on EelPhone OSFixit
Standard Mode to Fix iOS and Apple TV Issues Without Losing Data
Advanced Mode to Solve iOS System and Apple TV Issues With Ease But Data Loss
Free Tool to Make iDevice Enter/Exit Recovery Mode
---
Standard Mode to Fix iOS System and Apple TV
When getting into iOS system problems, some Apple users prefer to reset all data and settings on iDevice or use iTunes to restore iDevice, may be useful but will erase all data on iDevice after the process. If without backup, we highly recommend fixing iOS system and Apple TV issues without losing data with the standard mode of EelPhone OSFixit.
All iOS system issues below can be fixed without losing data.
iPhone/iPad Stuck on Recovery Mode/Apple Logo/Spinning Circle/Boot Loop
iPhone/iPad Black and White Screen Death
iPhone/iPad Won't Turn On/Turn Off
iPhone/iPad Restore or Update Failure
Apple TV Stuck or Frozen Issues

---
Advanced Mode to Fix Serious Issues Which Can't Be Solved by Standard Mode
First of all, we use standard mode to fix iOS system and Apple TV problems, if standard mode can't fix iOS system problems, return to the main face of EelPhone OSFixit, use Advanced Mode to fix iDevice. Different from standard mode, advanced mode makes it easier to solve iDevice system problems, but will lose all data on iDevice.
---
Free to Enter And Exit Recovery Mode
We always use recovery mode to force restore iPhone/iPad when we can't update and restore iPhone/iPad in normal method, but different iDevice should press different buttons to put iDevice into recovery mode, EelPhone OSFixit offers the tool to put iDevice into recovery mode by connecting iPhone/iPad to EelPhone, click on Exit/Enter Recovery Mode, then just wait and keep connection during the whole process.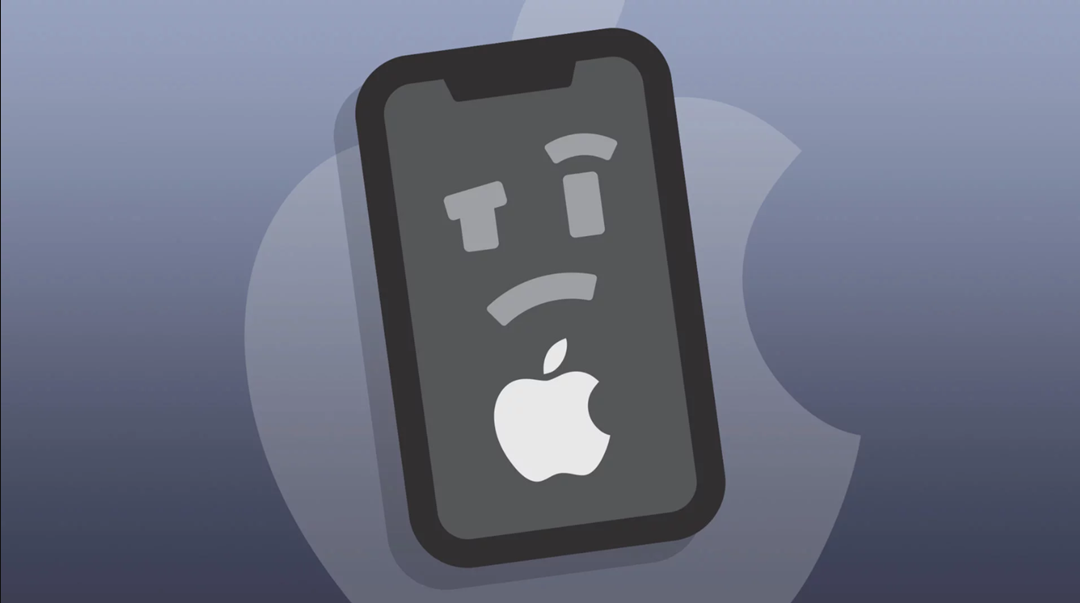 ---
Guides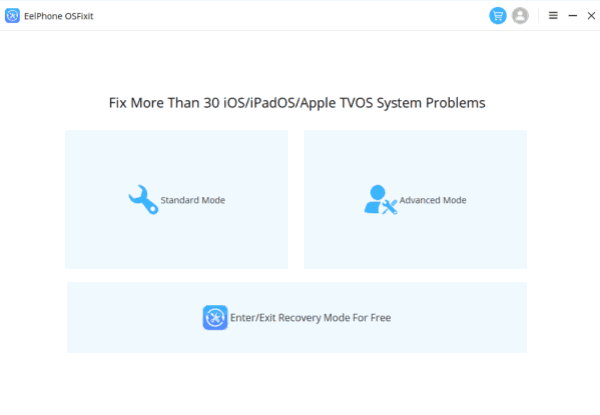 EelPhone OSFixit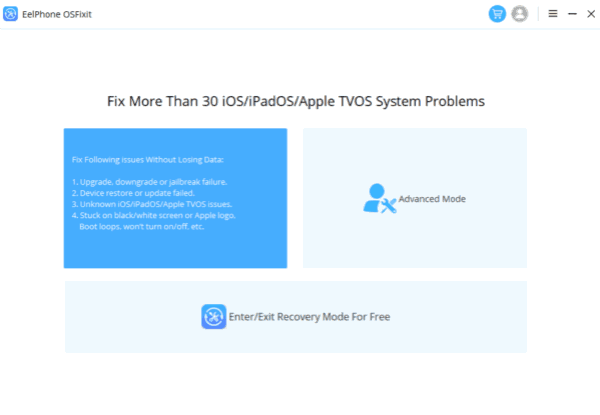 Standard Mode Without Losing Data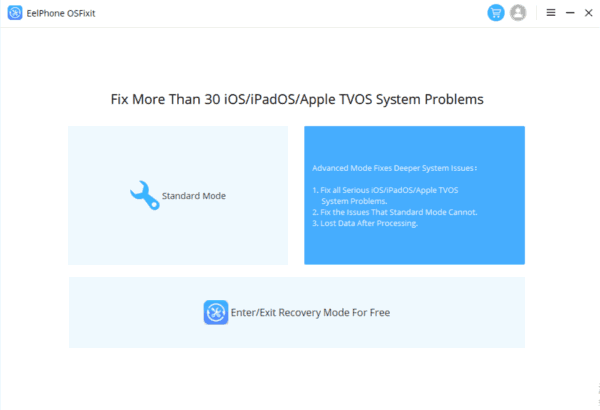 Advanced Mode Fix Serious iOS and Apple TV Issues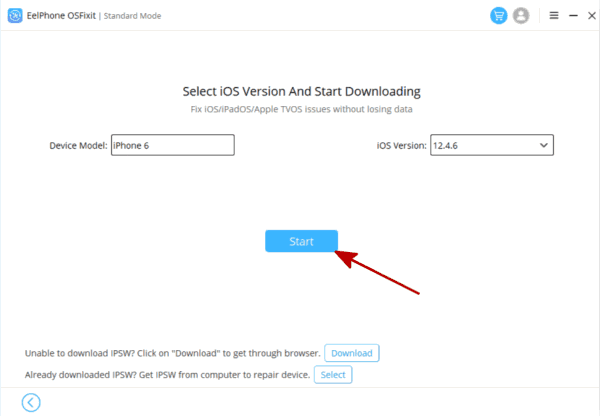 Download Firmware Package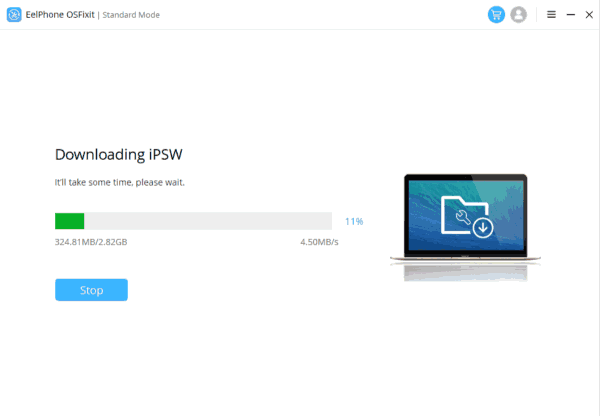 Start to Fix iOS and Apple TV Issues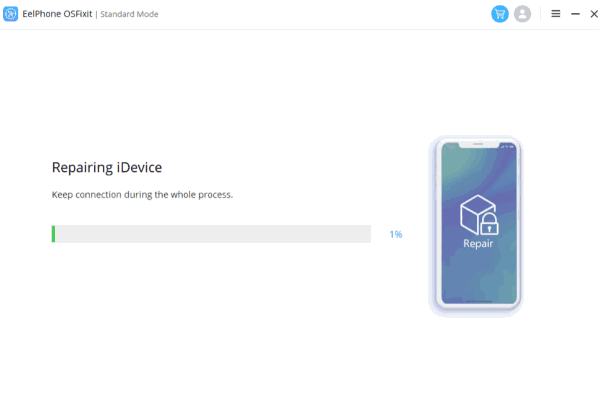 Fixing iOS System Issues
Successfully!
---
Tips & Tricks