Summary
Motorola screen lock bypass is not difficult when refers to EelPhone DelPassCode For Android. A detailed guide and simple operation, we can unlock pattern lock on Motorola in steps with several clicks.
If someone says that Motorola is a pioneer in the mobile phone domain, I don't think it's exaggerated. As a pioneer in the mobile phone industry, Motorola has a long history. From its establishment, 90 years!! Many Motorola products are epoch-making. With the rapid development of the mobile device, Motorola is also seeking its own development path, and there are still a group of loyal Motorola enthusiasts to protect this historic brand.
But as one mobile device in the market, protection of the owner's privacy and personal information is so important, and more and more person pay more attention to the safety of their information in mobile phone. PIN lock, pattern lock, password lock, fingerprint & face lock come to a different phone. So many password in life, so many password need to be remembered. We would forget phone password in large possibility. Or we no have screen password, or we have one Motorola with broken screen, or we got one second-hand Motorola with a locked screen. Rather than password, we have another way to unlock Motorola droid without password-EelPhone DelPassCode For Android, all type of screen lock, and more than 60 Android model can be unlocked: Samsung, LG, Motorola, Huawei, etc.
Part 1: How to Get into a Locked Motorola Phone With Clicks-[Quickest]
First of all, we should point out that we should be prepared to lose data information in your Motorola after bypassing lock screen on Motorola Droid. If you can't accept one unlocked Motorola phone without data, you can let it be locked all the time, or one day you will get the password. But if you have backup, go on without hesitation.
Step 1:
Free download
EelPhone DelPassCode For Android
on your computer, install the tool at the same time. Don't forget launch it and from the home page of EelPhone DelPassCode For Android, just click on
Remove Screen Lock
to unlock Motorola in several steps.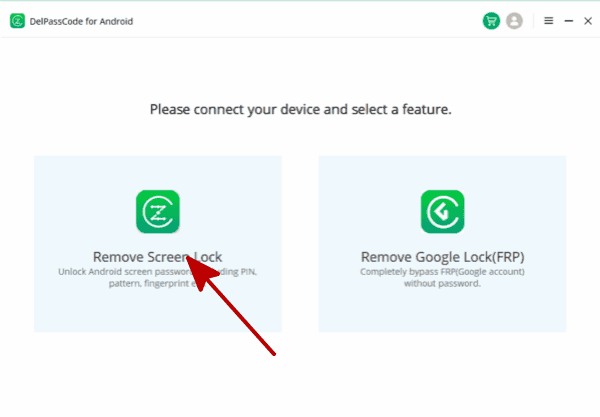 Step 2:
It's time to connect your Motorola to your computer via USB cable, and make sure the connection during the whole process. Click on
Start
to switch to the next step. Before starting, read about the notes on the interface.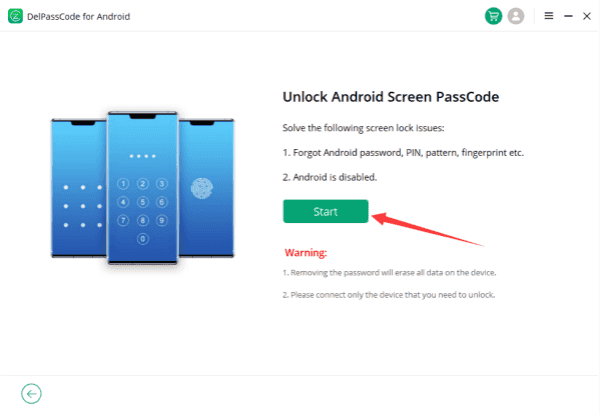 Step 3:
The unlock process is totally automatically after having clicked on Start button.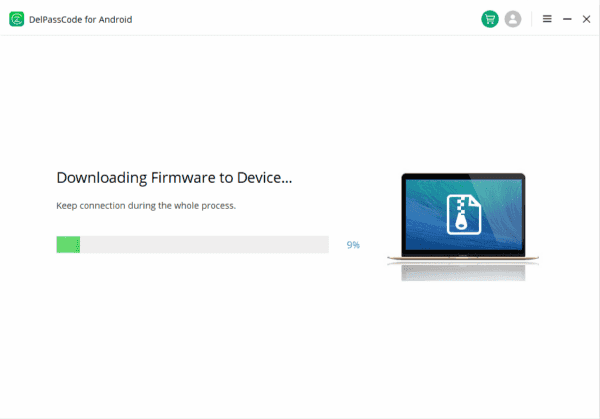 Step 4:
Don't forget to setup the unlocked Motorola phone after unlocked.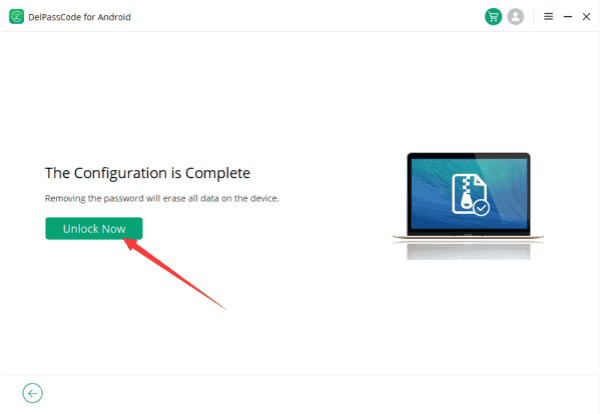 Just waiting now, EelPhone DelPassCode For Android is removing Motorola lock.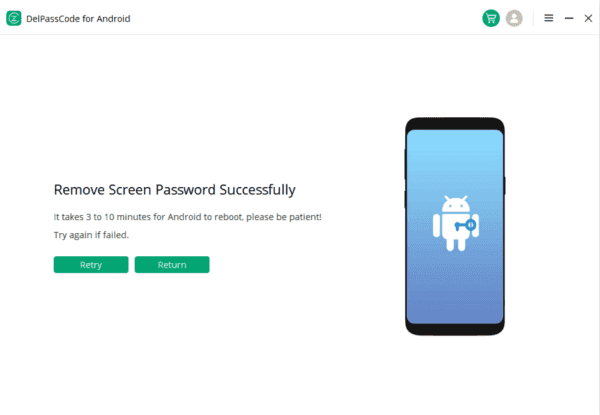 Part 2: How to Make Motorola Unlocked via Factory Reset-[Free]
Of course, we have another method to get one unlocked Motorola cell phones by putting Motorola into the factory reset mode to delete Motorola screen pin/password/pattern. And it's the method to unlock Motorola phone free, from the guide below, just unlock Motorola phone free, and it's also the method that's why so many cheap unlocked smartphones no contract in the market.
Step 1:
Power off the locked motorola phone.
Step 2:
Press and hold on the volume down button, and then press and hold on the power button for 2 seconds, and then release the power button.
Note:
During the process above, don't release the volume down button, release the volume down button until the reboot screen appears.
Step 3:
When reboot screen appears, use the volume up and down button to switch to recovery mode, and power button to select recovery mode.
Step 4:
When turns to the recovery mode screen, use the volume up and down button to select factory reset selection on the screen.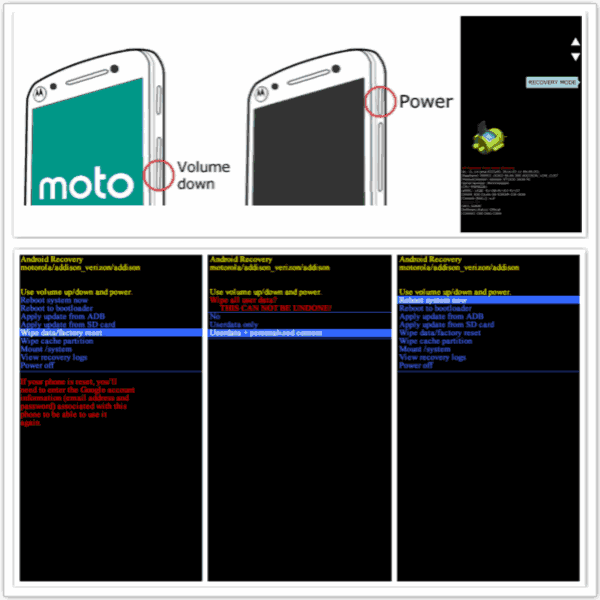 That's the detailed guide to factory reset locked Motorola phone.
In the end, you can unlock Motorola phone with successful, reset your Motorola screen lock, and restore from backup if you have.
Alex Scott
This article was updated on 30 December, 2021

Likes

Thank you for your feedback!