Necessity of USB Port Encryption
Worried about computer data leakage without permission? Can you prevent others from reading or writing personal computer data on computer without permission? Private information or work data on the computer is unshared, it's personal. Encrypt all data on the computer to protect our privacy and protect our profession. It's one urgent task. EelPhone USB Port Encryption to encrypt USB port、website、program、device on the computer with password.



How to Encrypt USB Port on Computer
Four encryption types on Control Center: USB & CD Disk Lock, Website Lock, Program Lock, Device Lock, protect computer data in all aspects and in different method.
Effectiveness of EelPhone USB Port Encryption
Disable Reading and Writing USB Disk
Disable Connection between iPhone/Android phone and Computer
Restrict Access to Specific Sites by Locking Website
Disable Registry/Task Manger/Remote Desktop Connection Locking Program on Computer
Disable Printer/Modem/1394 by Locking Devices on Computer

---
Humanized Improvement
Feedback from quantity users, we have improved and improving the USB port locker.
Allow trusted whitelist devices to connect to computer via USB port.
Provide history usage of USB activity、allow access、 deny access and whitelist.

---
Guides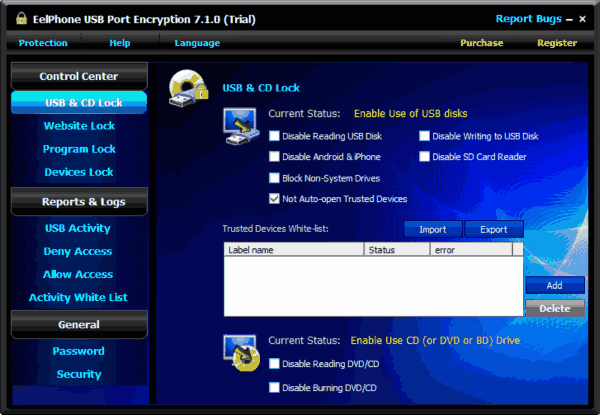 USB Port Lock to Disable Connection to Computer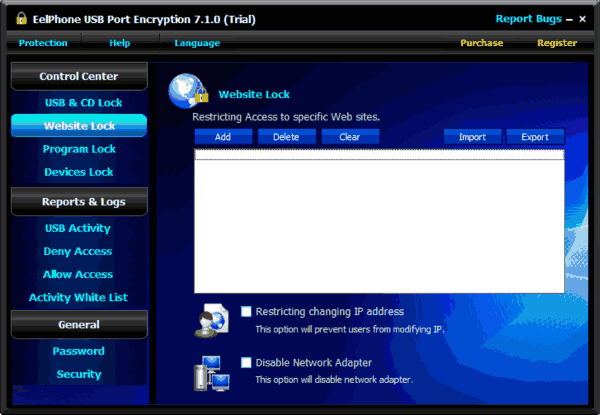 Lock website to Restrict Access to Special Sites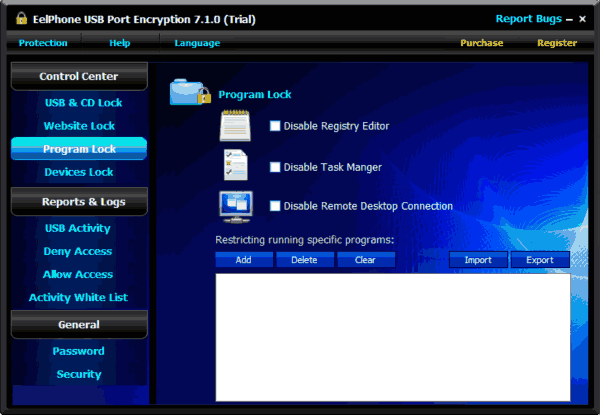 Lock Website to Restrict Programs on Computer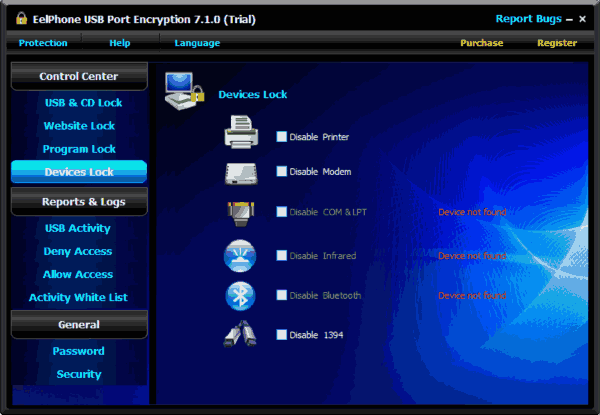 Lock Devices to Disable Printer and Modem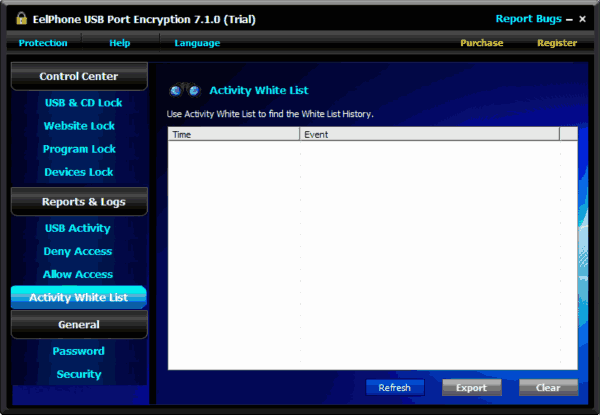 Activity of Trusted Website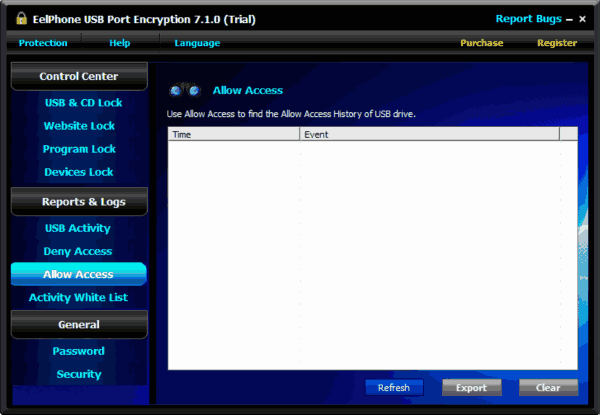 Allow Access History of USB Drive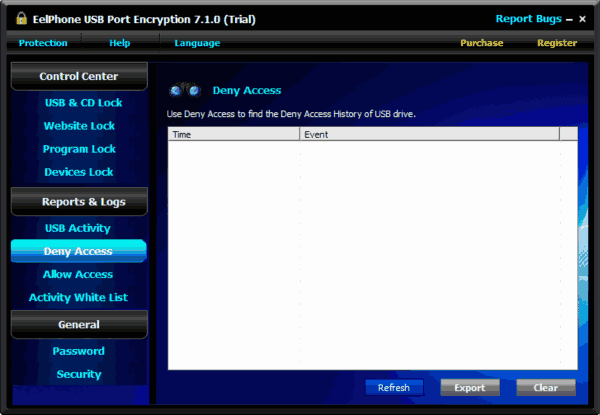 Denny Access History of USB Drive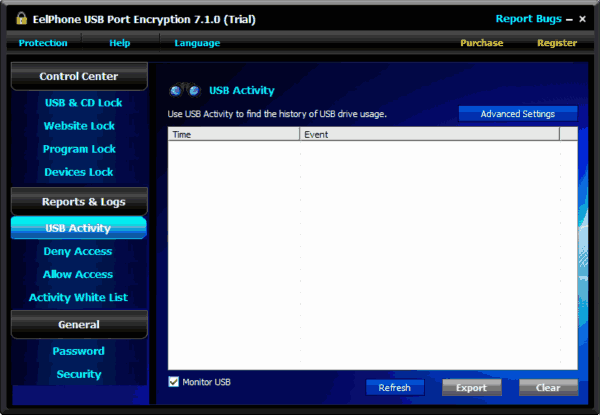 History of USB Drive Usage
---
Tips & Tricks