EelPhone Delpasscode is a powerful tool designed to help iPhone users unlock their devices when they forget the passcode. This software is designed to help you remove any type of passcode from your iPhone or iPad, including 4-digit passcodes, 6-digit passcodes, Touch ID, and Face ID. With this tool, you can easily unlock your iPhone without losing any of your data.
One of the most common issues that iPhone users face is forgetting their passcode. Whether it's due to a long absence from the device, or simply entering the wrong code too many times, being locked out of your iPhone can be a frustrating experience. In some cases, the only way to regain access to your device is to erase all of your data, which is not an ideal solution. Fortunately, with EelPhone Delpasscode, you can easily bypass the passcode without losing any of your important data.
EelPhone Delpasscode is compatible with all iPhone models, from the iPhone 5 to the latest iPhone 14 models. This means that no matter what iPhone you have, you can use this tool to unlock your device. It also supports all iOS versions, including the latest iOS 16.
One of the most impressive features of EelPhone Delpasscode is its ease of use. You don't need to be a tech expert to use this software. The user-friendly interface makes it easy for anyone to navigate and unlock their iPhone. The entire process is simple and straightforward, and you can unlock your device in just a few clicks.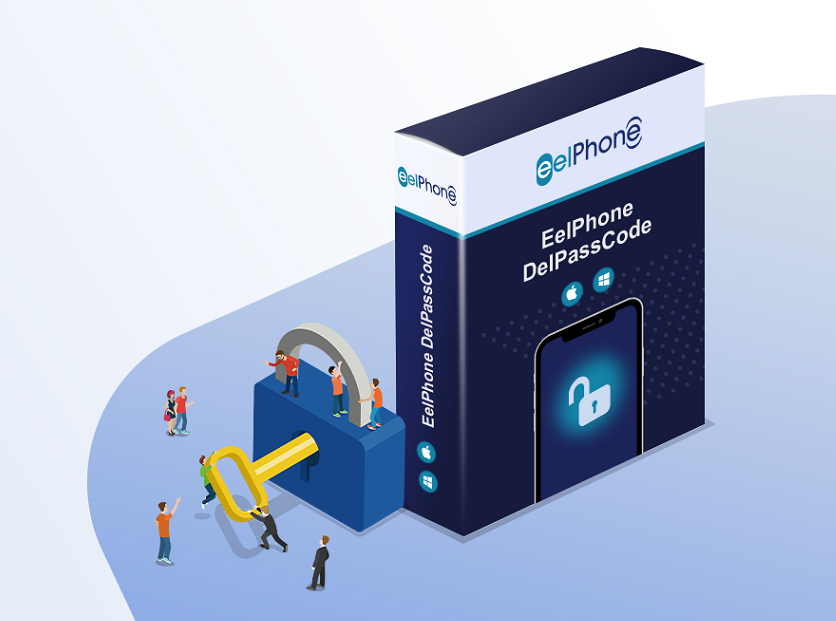 To unlock your iPhone using EelPhone Delpasscode, all you need to do is download and install the software on your computer. Once installed, connect your iPhone to your computer and launch the software. From there, you'll be guided through a simple step-by-step process to remove the passcode from your device.
EelPhone Delpasscode offers three different unlock modes, depending on your specific situation. The Standard Mode is the most common mode, and is designed to remove the passcode without losing any data. This is the recommended mode for most users. The Advanced Mode is designed for more complex scenarios, such as when your iPhone is disabled or if you have a broken screen. This mode requires you to put your device into DFU mode, which is a more complex process. Finally, the Erase Mode is designed to erase all of your data and reset your iPhone to its factory settings. This mode should only be used as a last resort, as it will erase all of your data.
EelPhone Delpasscode is a safe and secure tool to use. It uses advanced encryption algorithms to protect your data and ensure that your privacy is maintained. It also has a 100% success rate, which means that it is highly reliable and effective.
In addition to unlocking your iPhone, EelPhone Delpasscode can also be used to fix other common iPhone issues. For example, if your iPhone is stuck in recovery mode, this software can help you exit recovery mode without losing any data. It can also help you fix issues such as a frozen or unresponsive screen.
Overall, EelPhone Delpasscode is an incredibly useful tool for any iPhone user who has forgotten their passcode. It's easy to use, highly reliable, and supports all iPhone models and iOS versions. With this software, you can unlock your iPhone without losing any data, and get back to using your device in no time.
Alex Scott
This article was updated on 27 March, 2023

Likes

Thank you for your feedback!