Article Overview
Like Samsung devices, multiple strategies can be employed when one forgets the pin on a Samsung Tablet. The most intuitive way that comes to mind is to perform a factory reset on the Samsung Tablet. Alternatively, the EelPhone Android Unlock is an excellent solution to bypass the pin code on a Samsung Tablet without causing data loss.
" I can't access my tablet. How do I perform a factory reset? "
" I can't remember my passcode and can't even switch off my tablet without it. I urgently need assistance. "
" I own a Samsung galaxy note 3 with the model number sm-t210. Is it possible to gain access without losing my data by doing a factory reset? "
Numerous users on the renowned forum ifixit are seeking assistance to regain access to their locked Samsung Tablets after forgetting their passwords. Although using recovery mode or performing a factory reset on the Samsung Tablet can resolve the issue, these methods will erase all data on the tablet. If a backup is available, lost data can be restored. However, a more efficient solution would be to use EelPhone Android Unlock. This method retains all data on the Samsung Tablet and is relatively simpler than the previous one.
Method 1: Unlocking Samsung Tablet via Recovery Mode
Surely, Find My Mobile can assist in unlocking the Samsung Tablet if you remember the Samsung account ID and password. Detailed guidance can be found at https://www.Samsung.com/ca/support/mobile-devices/what-can-i-do-if-i-forget-screen-lock-password-pin-pattern-galaxy-tab-s3/ .
Many people tend to use the same password for their Samsung Tablet and Samsung account ID, making the recovery mode of the Samsung Tablet more efficient. During the process, no password will be required.
Step 1:
Switch off your Samsung Tablet completely, do not just put it to sleep.
Step 2:
Simultaneously press and hold the Power, Volume Up, and Home buttons. Release these buttons only when the Samsung logo appears on the tablet screen.
Step 3:
The Samsung Tablet is now in Recovery mode. Use the Volume Up and Down buttons to select factory reset > YES-delete all user data. This confirms the factory reset of the Samsung Tablet. The tablet will automatically return to the recovery mode page after the factory reset.
Step 4:
Now, use the volume buttons to select 'reboot system now'.
This method allows you to put the Samsung Tablet into recovery mode to resolve the issue of forgetting the password.
Method 2: Regaining Access to Locked Samsung Tablet without Data Loss using EelPhone Android Unlock
When you forget your password/pin/pattern on the Samsung Tablet and are unable to enter recovery mode to
unlock the Samsung tablet without a password
, EelPhone Android Unlock can be used to regain access to the locked Samsung tablet with just a few clicks.
Step 1:
Download EelPhone Android Unlock onto your computer and launch the Samsung Tablet password remover after installation. From all the features on EelPhone, select
Remove Screen Lock
to begin unlocking your Samsung Tablet.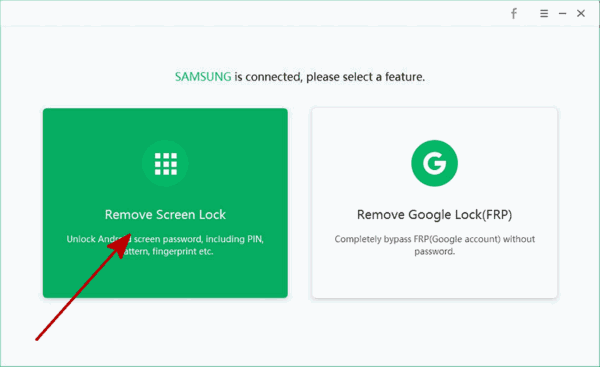 Step 2:
Connect your Samsung Tablet to the computer using a USB cable. Click on
Start
to initiate the process of unlocking your Samsung Tablet. Ensure the device remains connected throughout the entire process.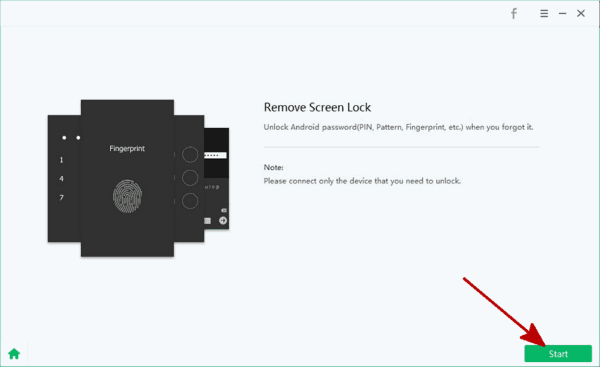 Step 3:
Once the unlock process begins, keep your Samsung tablet connected while the tool removes the screen lock password.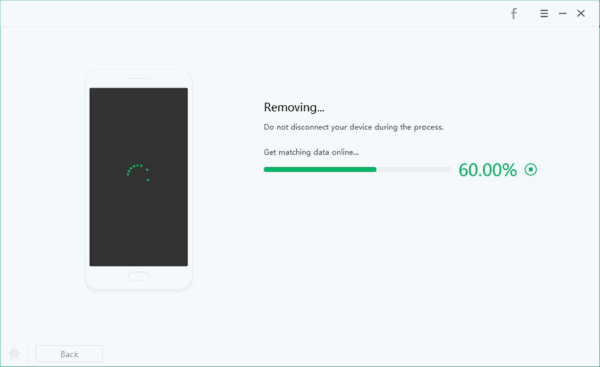 EelPhone Android Unlock can help you regain access to your Samsung Tablet if you have forgotten the password. If you have backup files, you can use the first method to unlock your Samsung Tablet without a passcode.
After successfully using EelPhone Android Unlock to bypass the forgotten password, you can access your Samsung Tablet without any data loss. However, if you've already created a backup of your data, you could use the first method to unlock your Samsung Tablet without needing a passcode.
Conclusion
Forgetting the password to your Samsung Tablet can be quite a hassle, especially if you have valuable data stored on it. However, with the methods detailed above, you can regain access to your tablet without losing any data. Whether you choose to use the recovery mode method or EelPhone Android Unlock, the end result is regaining control of your device. Always remember to backup your data regularly to avoid data loss in the future.
While the procedures above may appear technical, they are quite straightforward when followed step by step. Rest assured, with these methods at your disposal, forgetting your Samsung Tablet password will no longer be an insurmountable problem.
Alex Scott
This article was updated on 17 May, 2023

Likes

Thank you for your feedback!