How to Solve the Problem When We Forgot Password on Samsung Tablet

Alex Scott,
14 August, 2019
Summary
Same as Samsung device, we also have several methods when we forgot pin on Samsung Tablet. Factory reset Samsung Tablet is the first method appeared in mind. Or EelPhone Android Unlock will fix Samsung Tablet when Samsung Tablet forgot pin code without data loss.
" I am locked out of my tablet. How do reset to factory default? "
" I have forgotten my passcode and now cannot even turn tab off without it. Can anyone please help "
" I have a Samsung galaxy note 3 model number is sm-t210 can I get in without losing everything by doing a factory reset ???? "
So many helpers from the famous forum ifixit. They want to get out of locked Samsung Tablet when they forgot password on Samsung Tablet. But recovery mode or factory reset Samsung Tablet will remove all data in Samsung Tablet, we can restore lost data from backup files if we have. Or it's better to use EelPhone Android Unlock to get into locked Samsung Tablet when Samsung Tablet lost password. The latter method will keep all data in Samsung Tablet. And it's easier than the before one.
Method 1: Open Locked Samsung Tablet via Recovery Mode
Of course, Find My Mobile can help us open Samsung Tablet if we know the Samsung Tablet Samsung account ID and password. We can get the detailed guide from https://www.Samsung.com/ca/support/mobile-devices/what-can-i-do-if-i-forget-screen-lock-password-pin-pattern-galaxy-tab-s3/
Most of us like use the same password in Samsung Tablet as Samsung account ID and password, so it works less than recovery mode of Samsung Tablet. If you aren't asked to enter the password during the process.
Step 1:
Turn off your Samsung Tablet, power off, not make the Samsung Tablet sleep only.
Step 2:
We should press and hold on Power+Volume Up+Home buttons at the same time, and we can release those buttons until Samsung logo appeared on the tablet screen.
Step 3:
The Samsung Tablet will be put into Recovery mode now, use the Volume Up and Down button to select factory reset> YES-delete all user data, it's the confirmation of factory reset of Samsung Tablet. Just waiting, the tablet is resetting to factory settings, and we will return to the page of recovery mode automatically after the factory reset.
Step 4:
Now we should use the volume button to select reboot system now .
It's the method of putting Samsung Tablet into recovery mode to fix Samsung Tablet when we forgot password on Samsung Tablet
Method 2: Get Into Locked Samsung Tablet without Data Loss via EelPhone Android Unlock
When forgot password/pin/pattern on Samsung Tablet, and we didn't backup tablet data before, recovery mode is not good, we'll lose all data on Samsung Tablet.
EelPhone Android Unlock
will open Samsung Tablet without data loss in steps.
Step 1:
Download the EelPhone Android Unlock on computer, and launch the Samsung Tablet password remover after the installation. But from all functions on EelPhone, select
Remove Screen Lock
to start get into Samsung Tablet forgotten password.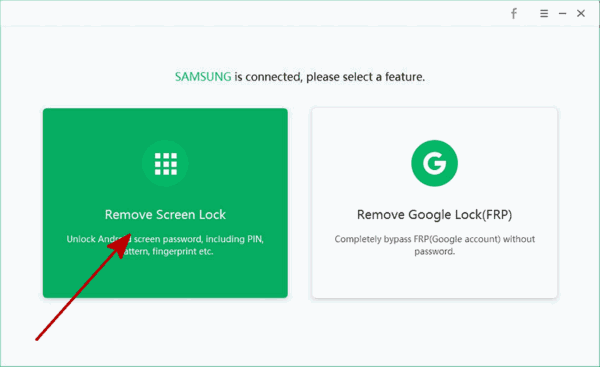 Step 2:
Connect Samsung Tablet to a computer via USB cable. And click on
Start
to start to open Samsung Tablet when forgot password on Samsung Tablet. Keep connecting during the whole process.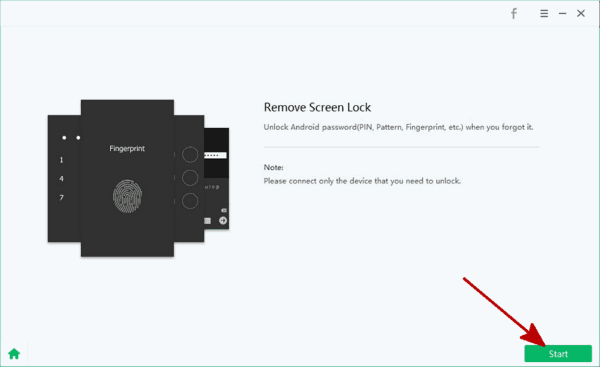 Step 3:
Once started to unlock Samsung tablet, keep connection when the tool is removing Samsung tablet screen lock password.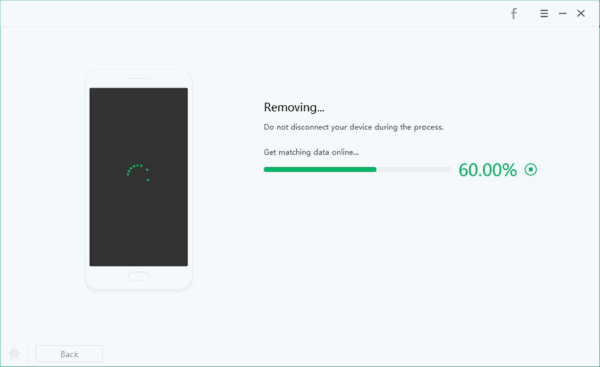 We can open Samsung Tablet when we forgot password on Samsung Tablet with the help of EelPhone Android Unlock. If we have backup files, use the first method to get into locked Samsung Tablet without passcode.
Alex Scott
This article was updated on 03 November, 2020

Likes

Thank you for your feedback!