How to Unlock Huawei Phone Without Password in Clicks

Alex Scott,
22 March, 2019
Summary
How do I unlock my Huawei Android phone? It's easy now, with EelPhone Android Unlock, we can unlock Huawei mate/nova/honor series without password in steps, and what we should do is several clicks. And if backed up Huawei data before, we can use the recovery mode to bypass Huawei screen lock without password.
Huawei recently released its first 5G mobile phone, Huawei mate x, as the leading product in the 5G mobile phone field, more friends turn to Huawei cell phones. More users mean more problems: When we deleted Huawei data, we need to recover deleted Huawei data with the help of Android Data Recovery, which can detect your Huawei deeply, then all detected Huawei data can be recovered; When we forgot Huawei lock password, or we can't unlock Huawei with broken screen, we need one Android Unlock tool to help us get one unlocked Huawei phone; or when we change Huawei to another Huawei , we need transfer data from one Huawei to another... So many problems will appear when more friends turn to Huawei .
With its high-pixel camera, long-lasting battery life, variety of models, and high-cost performance, which make Huawei mobile phones really popular in the mobile phone industry in recent years. Huawei is accepted widely all around the world. But Huawei faces the same problem, how to unlock Huawei phone without password or when it's one disabled Huawei. No have screen password or pattern lock? Forgot screen password or pattern lock? Have one Huawei with a broken screen? The face ID is disabled? We have so many reasons that we can't unlock Huawei.
When we want to get one Huawei unlocked phone without password, we need to seek help from one tool-EelPhone Android Unlock, when you can't unlock your Huawei by pattern/screen password/fingerprint or face ID, EelPhone Android Unlock will unlock your locked Huawei in several clicks. But what we should know is that we'll lose all data in Huawei, so it's better you have backed up your Huawei if the data in Huawei is indispensable for you.
Part 1: How to Unlock Huawei Phone Screen Lock For Free
Huawei phone screen locked by password/PIN/fingerprints/pattern, but if we want to unlock locked Huawei without password, we can use the recovery mode, put Huawei into recovery mode to remove screen lock on Huawei without one penny.
Step 1:
Power off Huawei phone.
Step 2:
Press and hold on the Power-up and Power buttons at the same time for seconds. And release two buttons when the recovery mode icon appears on Huawei phone.
Step 3:
Use the volume up and volume down button to select the recovery type, click on Wipe Data/Factory Reset to bypass Huawei screen lock.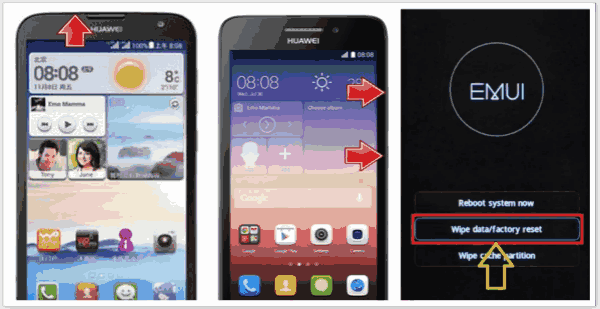 Part 2: How to Get One Huawei Unlocked Phone in Steps[Effective]
EelPhone Android Unlock
, one Huawei phone unlock tool, is professional in unlocking Android phone, it will detect your Android phone information automatically, and what you should do is waiting.
Step 1:
Free download EelPhone Android Unlock in your Window, and install it with the installation guide. Launch it at the same time. From the home page, you can see several functions the software, what we need is
Remove Screen Lock
. Click on it without hesitation.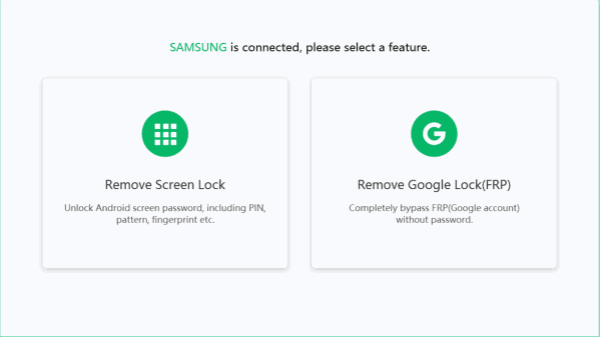 Step 2:
Connect your Huawei to computer via USB cable. At the whole process of unlocking Huawei , you should be sure the connection of Huawei to computer. Click on
Start
to begain the process of unlocking Huawei screen lock.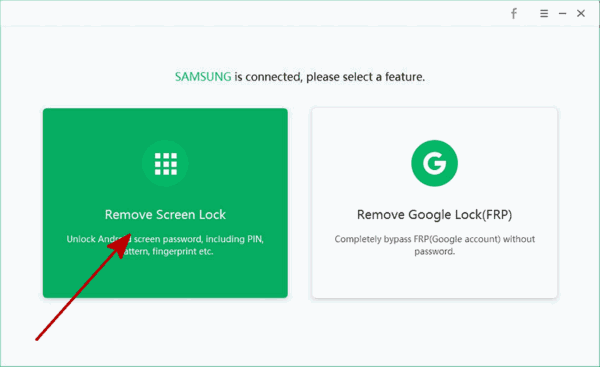 Step 3:
Now, the EelPhone Android Unlock will detect your Huawei automatically, Huawei model will appear in the tool, please confirm your Huawei phone model, just in case the Huawei model is wrong, you can change it manually. Then tap on
Next
to start the unlocking process.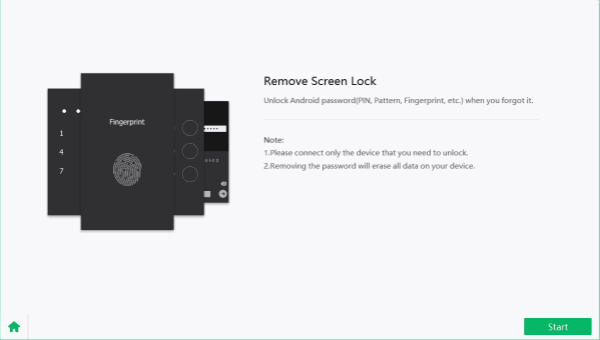 Step 4:
According to the phone model imformation, the tool will prepare data package for Huawei, and keep connection during the whole process.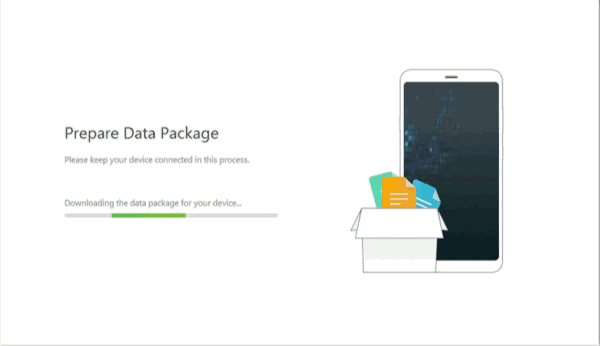 Step 5:
After downloaded of recovery package, the remove of Huawei screen lock starts automatically.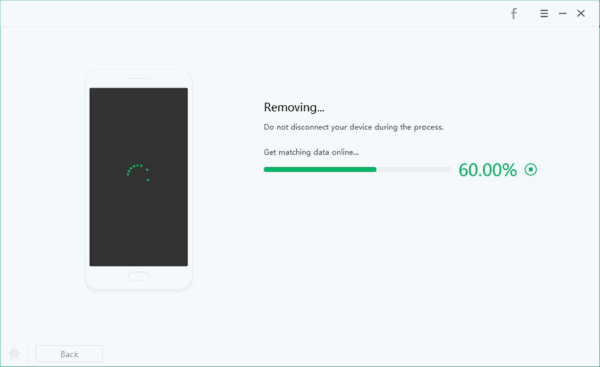 Now just waiting the EelPhone Android Unlock removing Huawei screen lock. When your device restarts again, you get one Huawei unlocked phone.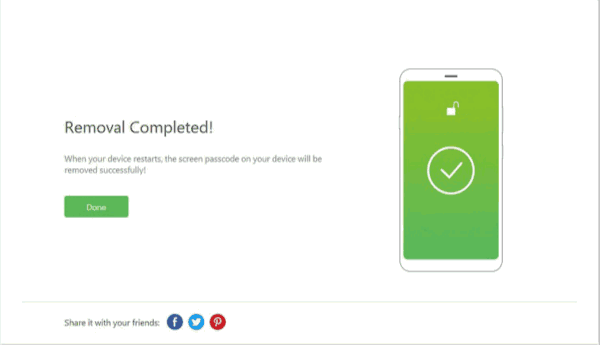 You have unlocked Huawei without data loss, and repeat the steps if failured. Keep connecting and be sure it's correct of your Huawei device model.
Alex Scott
This article was updated on 10 July, 2020

Likes

Thank you for your feedback!