Summary
So many LG users have the same question, how to bypass lock code on LG phone? When we want to unlock LG phone screen lock, we need the password or EelPhone DelPassCode Android, so that we can unlock LG phone pattern in clicks and the operation is easy with a detailed guide. Or we can even use the factory reset method to unlock LG phone when we forgot pin/password/pattern to unlock LG phone for free from the article below.
LG, unlike other brands of mobile phones, he covers a wide range of areas, not only in the field of mobile devices, but his household items and skincare products are also well-known, or we can say more popular than mobile devices products, but that's nothing at all, there are still so many people turn to LG phone and tablet, LG phone still has a group of fans in the word.
As another device model, LG has the same situation that some friends want to unlock LG without password, or forgot LG password/pin/pattern, but they need unlock LG android phone even without the lock code/pin/pattern. Of course, we can get into a locked LG phone without password/pin/pattern with the help of EelPhone DelPassCode Android.
Method 1: How to Unlock LG Phone Forgot Password in the Best Way
EelPhone DelPassCode Android
, it's the first tool, who can unlock Android phone without password, and who can unlock so many model type of Android phone: LG, Samsung, Motorola, Huawei, etc. 6000+ Android devices supported now, and suitable for different screen lock like PIN lock, pattern lock, password lock, fingerprint & face lock. And during the whole process of removing screen lock of LG, detailed guide for you.
Step 1:
Free download EelPhone DelPassCode Android in your Window, and install it without ads. Launch it at the same time. Among all functions, just click on
Remove Screen Lock
to remove screen lock of LG.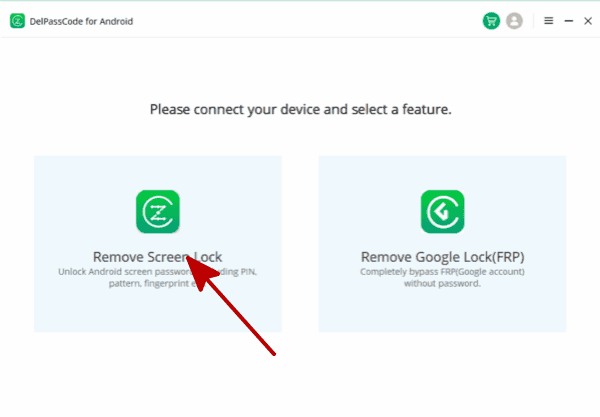 Step 2:
Till now, you need connect your LG to computer to let the tool detect your locked LG. And click on
Start
to go on.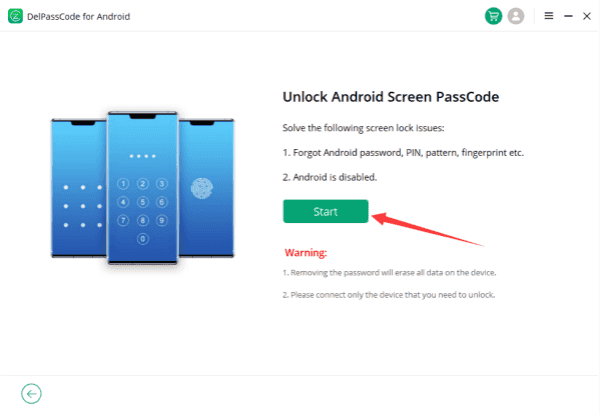 Step 3:
When the tool is unlocking LG phone, what you should do is keep connection, disconnection will make the failure of the unlocking process.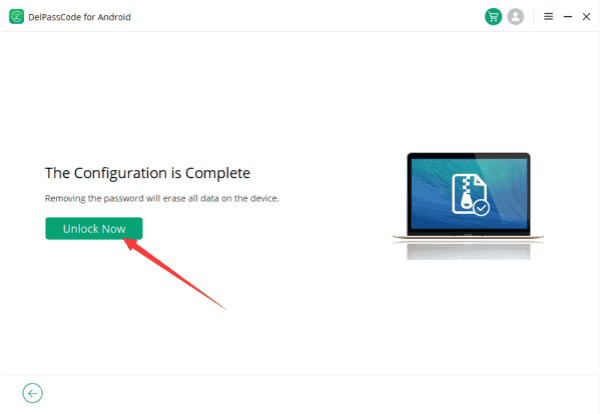 All operation for you finish, wait for the tool to bypass locked code on LG, and in minutes, you will get one unlocked LG Android phone.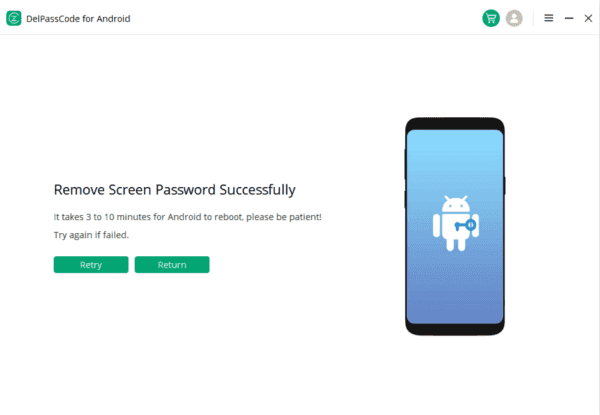 Method 2: How to Unlock LG Phone Forgot Password/Pin/Pattern for Free via Recovery Mode-Losing Data
How to unlock a LG phone password/pin/pattern without knowing the LG password/pin/pattern for free? We also have the free method to unlock a LG Android phone, factory reset LG phone to force unlock LG Android phone.
Note:
One more time, we should infer that all data in the LG phone will be deleted after the factory reset LG phone.
Step 1:
Hold on the power button to power off LG phone.
Step 2
: Press and hold on the volume down and the power button at the same time, and release the power button only when LG logo appears on the LG screen, but after 3 seconds, keep a hold on the power button again.
Step 3:
Hold on power and volume down buttons, and release all two buttons once the factory reset logo appears on LG Android phone.
Step 4:
Use the volume up and down button to select YES/Continue when selection appears on the LG screen.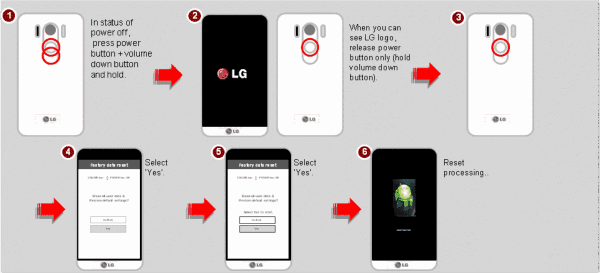 Factory reset LG phone will unlock LG Android phone without password/pin/pattern, without paying one penny, but also will lose all data in LG phone, if backed up LG phone data before, we can use this method to unlock a LG phone with a pattern/password/pin lock for free.
Alex Scott
This article was updated on 30 December, 2021

Likes

Thank you for your feedback!