Summary
When we forgot Samsung phone password, and Find My Mobile on Samsung was opened, go to Find My Mobile to unlock Samsung screen lock with the Samsung account. Or when Find My Mobile is inaccessible in Samsung, use Recovery mode to force unlock Samsung lock password. But only EelPhone Android Unlock will remove Samsung screen lock without password and without data loss.
"Hello there. I have a Samsung Galaxy Note 6 and as everybody usually does, I have also set a screen lock password to forbid other people to get access to my device to ensure the data security and privacy of my smartphone. And, for more cautious reasons, I have a habit to change to password from time to time, about once a month I think. Unfortunately, this time, when I have already reset my screen lock password, I was told urgently to deal with some personal stuff and I have been busied for the whole day and did not have time to note down what the password is to remind myself. You may already guess the end, when I needed to unlock the phone, I found it I forgot my Samsung phone password. I was freaked out and I can't wait to tackle right now. Do you guys have any propositions about how to unlock Samsung phone password? Thanks a lot in advance."
Like mentioned above, we all get used to locking the screen with a password to keep privacy safe. However, some people may experience also similar situations and really want to find a way out. If you have the same trouble, you should not skip this passage. Continue to read this tutorial and you will know how to unlock Samsung phone without password.
Solution 1: How to Unlock Samsung Phone Password via Find My Mobile[Free Method Without Data Loss]
It's easy when we active Find My Mobile on Samsung phone. The feather of Samsung-Find My Mobile, will remove Samsung screen lock without password, but need the Samsung account and password.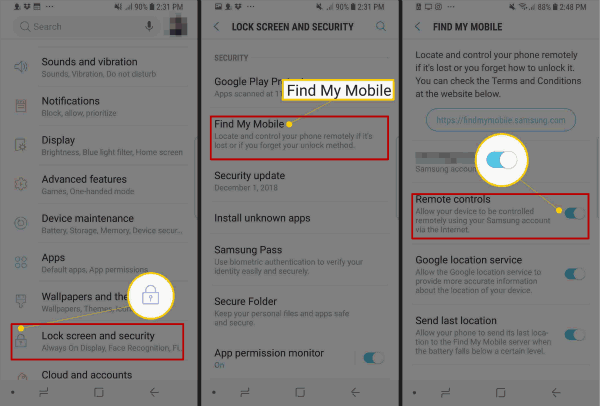 Step 1:
Go to Find My Mobile website on computer, and log in with Samsung account.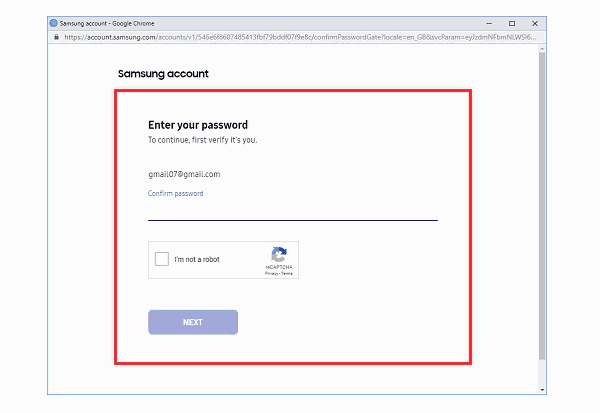 Step 2:
Once load in to Find My Mobile, all Samsung device on the left side, click on the device which we want to unlock.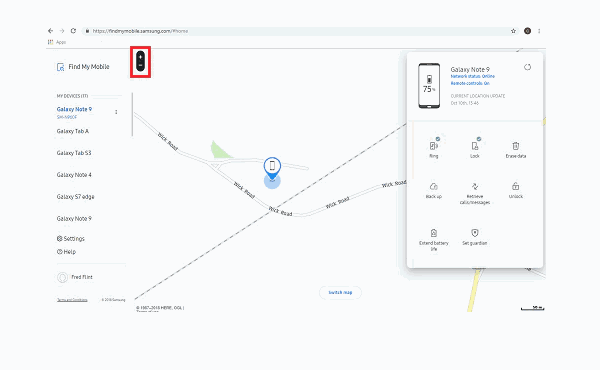 Step 3:
From all feathers, click on Unlock.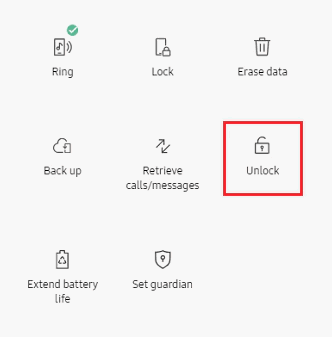 Step 4:
Enter Account password again to confirm the unlock.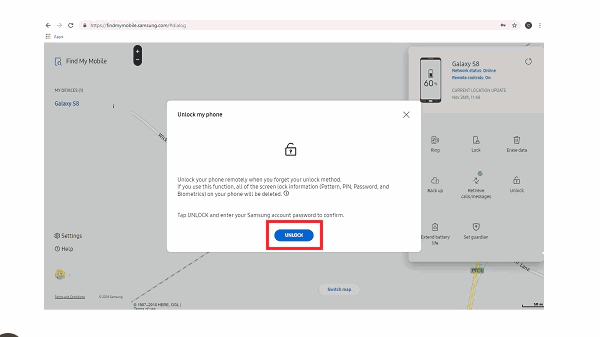 Solution 2: How to Unlock Samsung Password by Using EelPhone Android Unlock
I forgot my password to my Samsung phone, I have tried this method – EelPhone Unlock. This program allows you to
unlock Samsung phone
forgot password with just several minutes, all is finished. Go on with the following steps.
Step 1:
Click on the download button and launch the program after installation on PC. Select the function "
Remove Screen Lock
".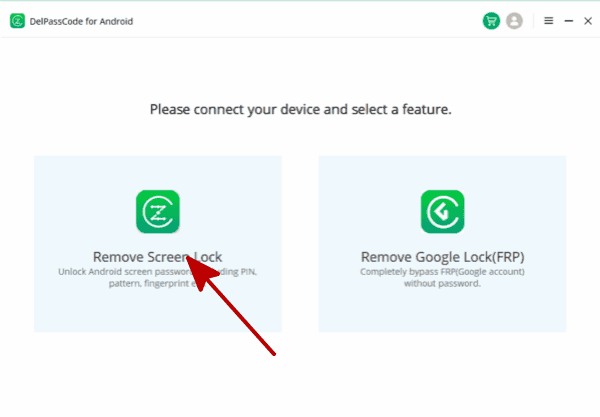 Step 2:
Click on the button "
Start
" to get started. Connect your Samsung device to the computer via USB cable.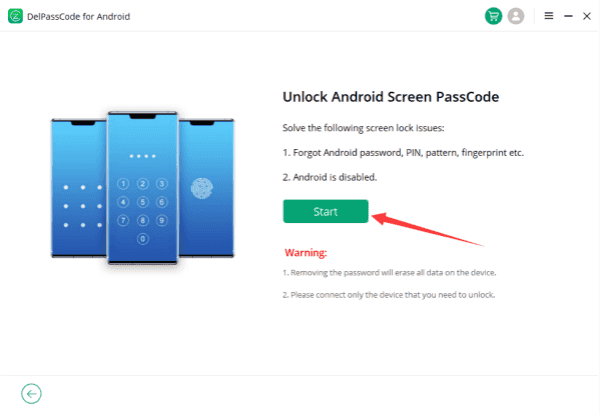 Note :
Before tapping on the Start button, don't forget to have a look on the Notes on the interface.
Step 3:
Once started, keep connection, the removal will start to unlock Samsung phone lock screen.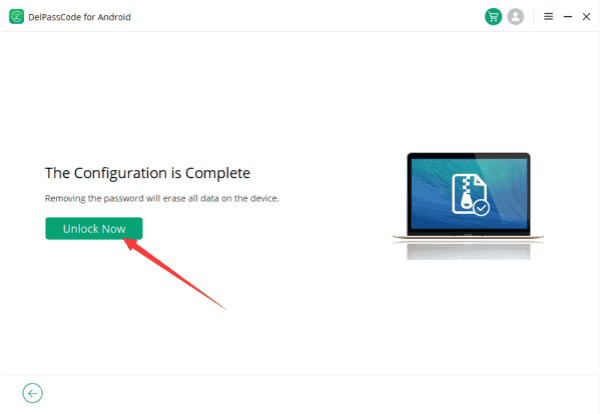 Solution 3: How to Reset Password on Samsung Phone in Measure of Recovery Mode[Without Data Loss For Free]
Here we propose an alternative. You can put your phone into recovery mode and restore to factory settings to Samsung phone reset password. Follow the steps below to continue.
Step 1:
Power off your device.
Step 2:
Boot your Samsung smartphone into Recovery Mode. Hold the Volume Up Button + Home Button (Bixby Button for Samsung Galaxy S8+) + Power Button at once for about ten seconds until you can see the software update screen. Don't release when the phone vibrates. It will install nothing about 30 seconds after it displays a "
No Command
" message.
Step 3:
Once your device has entered the Recovery Mode, just press Volume down / up Button to select "Wipeout / Factory data reset" and confirm by pressing Power Button.
Step 4:
Confirm your option by choosing the "
Yes-delete all user data
". Then your device can be reset.
Step 5:
After the reset process is finished, select "
Reboot now
" and the device will restart and turn on again.
It needs to point out that this method will erase all the device data. If you prefer to keep all the device, we recommend you to choose solution 1. Lock Screen Removal is a very powerful tool that is worthwhile trying. What is more, if you have any questions during the whole process, don't hesitate to contact us by writing down your comments below.
Alex Scott
This article was updated on 14 April, 2023

Likes

Thank you for your feedback!