How to Fix iPhone Update Issues Without Losing Data

Alex Scott,
14 September, 2020
Summary
The time when iOS released new iOS system version, so many problems and Apple user can't update Apple product to the latest iOS version. Latest iPhone update issues appears with the release of new iOS version. EelPhone OSFixit is the quickest method to fix iOS update issues wihtout losing data, it's attractive.
iOS 13 problems accompanied with the new iOS 13 version, recently, Apple released iOS 13.7, so many Apple users update to the new system immediately, unfortunately, stuck on Apple logo and won't turn on even when they try to power it off, won't turn off and won't turn on because of problems with iOS 13.
They may know how to restore iPhone with new iOS update issues from iTunes, but be careful, all data loss after restoring from iTunes. But if you have backed up data on Apple product, you can restore from backup file after using iTunes to fix iOS update issues.
But why not use EelPhone OSFixit to fix new Apple update issues without losing data, it's easier and more effective.
Part 1: How to Fix Apple Update Problems Without Losing Data
In fact, new Apple update problems is totally the iOS system issue-stuck on Apple logo/wont' turn on/won't turn off/black screen, etc. It's hard to restore from iTunes, because you can't put iPhone into recovery mode, most important is the data loss after the restoring process. Choose EelPhone OSFixit is the quickest and most effective method now.
Step 1:
Install EelPhone OSFixit on computer, from the home page, click on
Standard Mode
to fix latest iPhone update problems without losing data.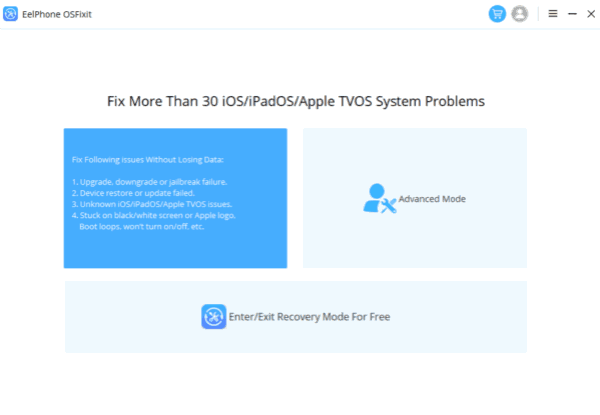 Step 2:
Link the Apple product to computer via USB cable, with Apple iPhone update issues, the tool can detect Apple product automatically also.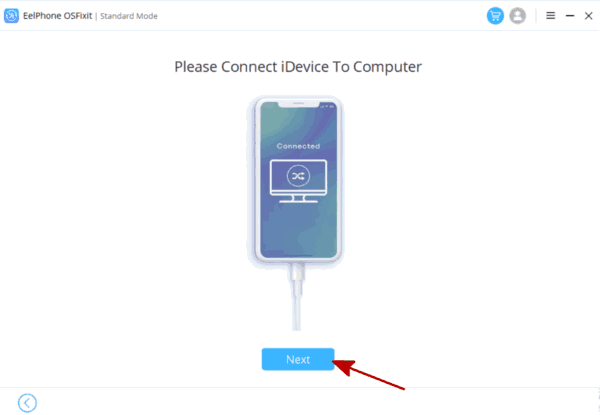 Step 3:
Check the iOS version of your iPhone, click on
Start
button to fix iOS update problems.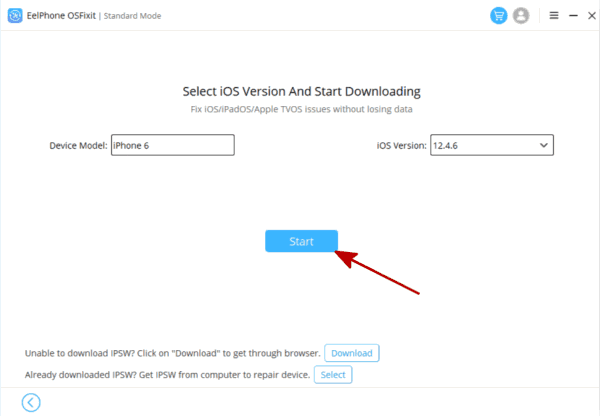 Step 4:
Once started, the fixer will download the iPSW data package automatically, and the unpacking of iPSW data package is totally automatically also once the package was downloaded with success.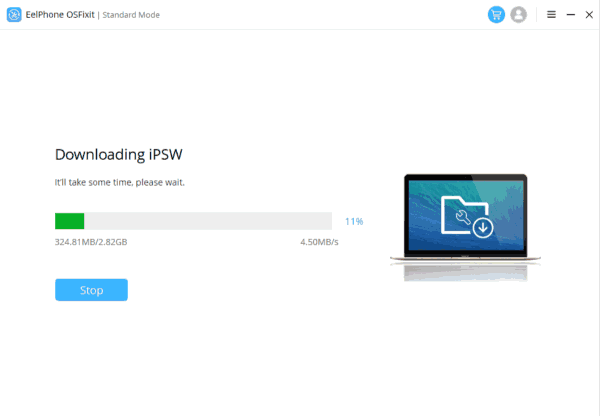 Step 5:
Click on
Repair Now
to repair latest Apple update problems at last, keep connection during the repair process, it takes a few minutes.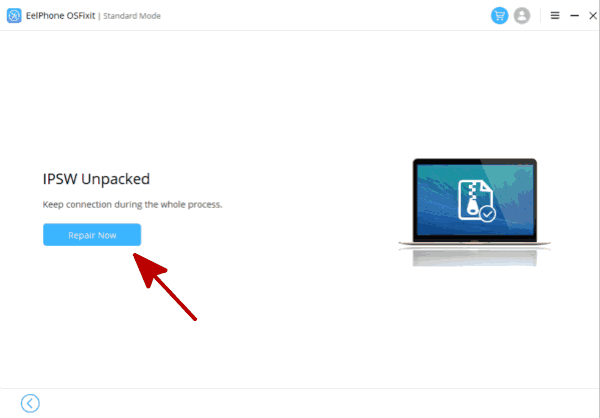 The whole process is easy, just follow the guide on the tool, you can repair latest Apple update problems without losing data with the standard mode. But in the case that you can't fix iOS 13 update issues with standard mode, turn to advanced mode, but the data loss after the advanced mode. Mostly, Apple iOS update issues can be fixed by the standard mode.
Part 2: How to Fix iPhone Problems After Update Using iTunes
Data loss after this method, so we don't recommend this method, but if you don't want to pay for iPhone update issues, you can have a try with iTunes.
Press and hold on power and home buttons at the same time, release those buttons when "connect to iTunes " logo appears on your iPhone/iPad/ipod, then connect the iDevice to computer, locate iDevice on iTunes or finder, when pops the box, click on Restore button, if you can use it to restore iDevice, iOS version will be updated to the latest version, at the same time, all data in iDevice was erased, restore from backup file if you backed it up.

Comparing two methods above, choose the better one you like to fix iPhone update issues.
Alex Scott
This article was updated on 14 September, 2020

Likes

Thank you for your feedback!