Summary
In this article, you can unlock iPhone passcode without computer, Siri and iCloud can unlock iphone password without computer. iTunes is another free tip to unlock iPhone passcode. You can even unlock iPhone without password without restore with EelPhone DelPassCode.
" I'm so angry, last night, when my little sister was playing my iPhone 6, I was drawing. After a moment, she left, but when I took back my iPhone 6, and enter the iPhone passcode, it's not correct, I've tried several times, not correct! It has been locked! And when I asked her the iPhone password, she says she forgot! My god, how to do, I've searched on the internet, but I no have iTunes and iCloud. Can I still unlock iPhone 6 passcode? If yes, how to unlock iPhone 6 passcode without iTunes and iCloud? Waiting for your help! " From one forum.
When Apple users forgot iPhone screen lock password, and they're not professional in iDevice. It's difficult to unlock iPhone passcode unless they turn to EelPone DelPassCode. In fact, sometimes, be patient when you can't unlock iPhone passcode. If you ask me if i have secret passcode to unlock any iPhone, no have, but I have many methods to
bypass iPhone passcode
for free. Every method has advantage and disadvantage. You need select one suitable method to unlock iPhone XS / XS Max / XR / X / 8/ 7 / 6s / 6 / 5s / 5c / 4S / 4 passcode.
Method 1: How to Unlock iPhone Without Passcode Without Restore-EelPhone DelPassCode Free Download
Maybe some guys will ask me, what to do if i no have iTunes, no have iCloud, and i have tried Siri, but not work, how to unlock iPhone forgot passcode? Yes, you still have one chance to unlock iPhone passcode by
EelPhone DelPassCode
.
Step 1:
I think it's easier to get one computer than unlock iPhone passcode, download
EelPhone DelPassCode
in your PC, and launch it.
Step 2:
You need read the warning before clicking on
Start
.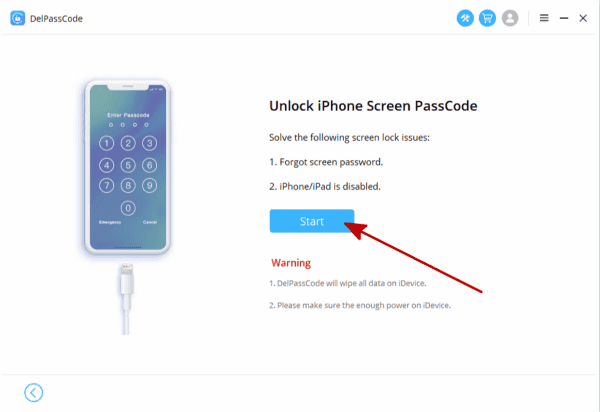 Step 3:
Connect your locked iPhone to PC via USB cable.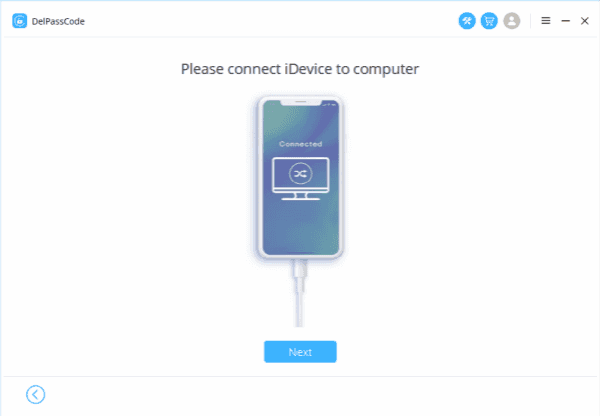 Step 4:
If connected to PC, but iPhone is still black, you need put your iPhone into
DFU
or
Recovery Mode
.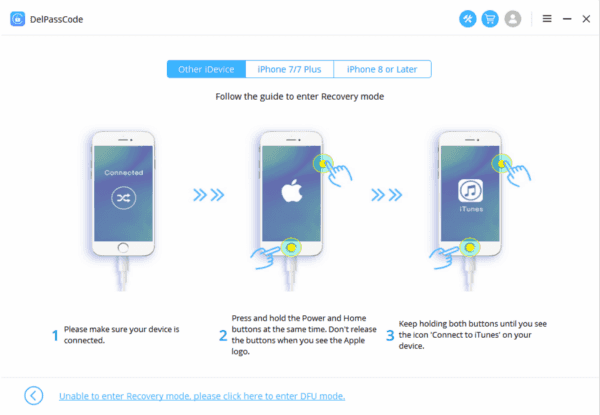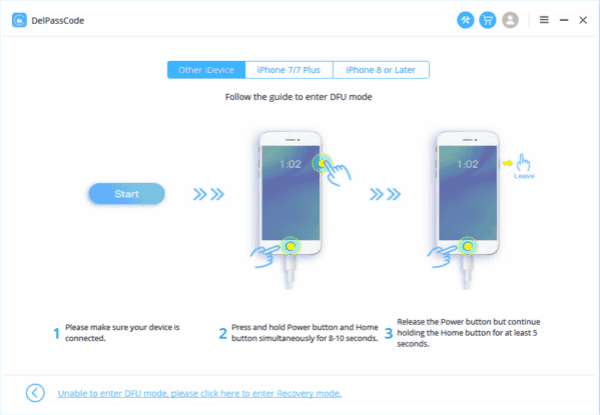 Step 5:
Select the iOS version according to your iPhone, then tap on Start to download iPSW data package.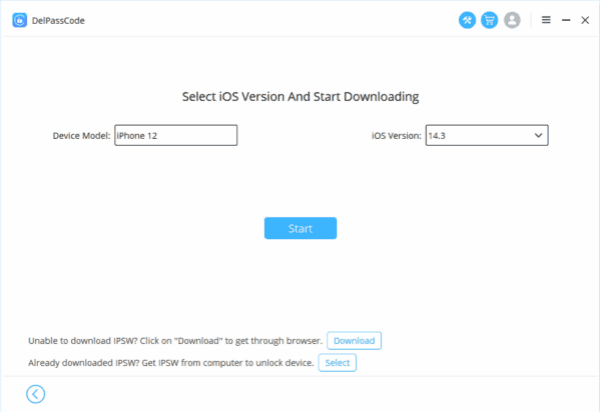 Step 6:
It will cost a few minutes to download iPSW package, the tool will unpack iPhone data package automatically, just wait a moment..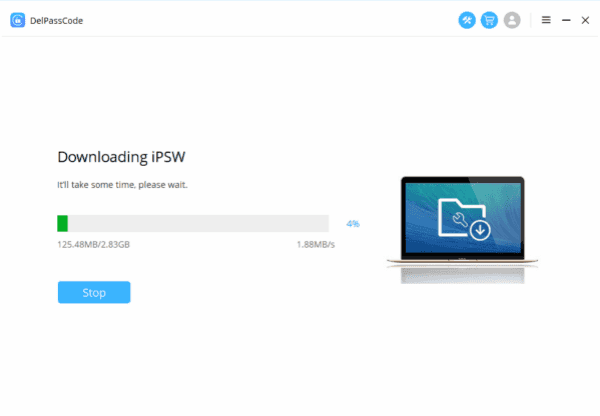 Step 7:
Once iPSW daa package unpacked, click on
Unlock Now
to unlock iPhone without password.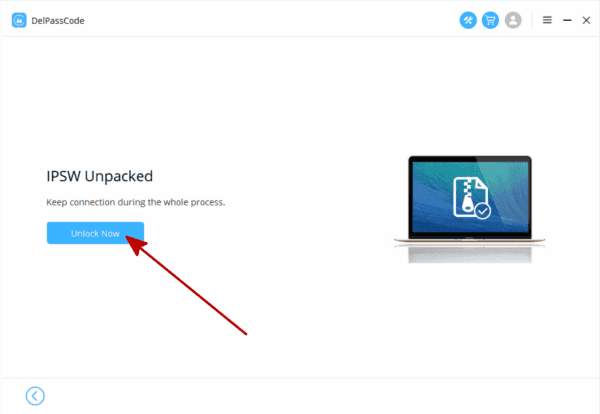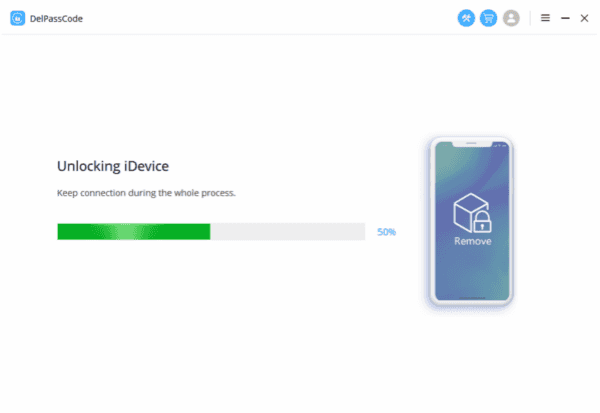 Step 8:
It's unlocking iPhone passcode, after a while,
Unlock is Completed
.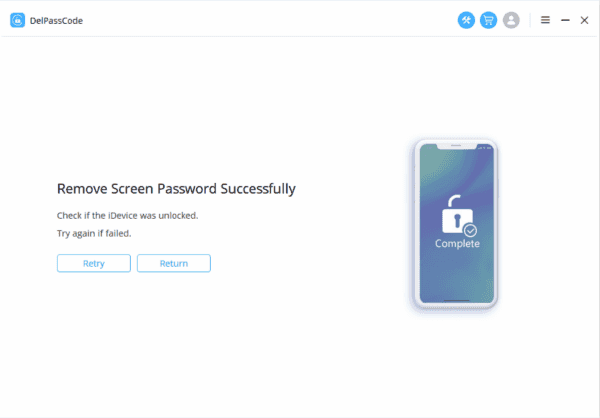 Method 2: How to Unlock iPhone With Passcode
When bought one new iPhone, we are asked to set up one passcode for iPhone the first time sign in iPhone, set up one 6 digitals passcode for your iPhone, the next time we should enter the passcode to weak up iPhone.
Switch Down or power off iPhone, then we can use the Home and Power buttons to weak up the iPhone screen. When asked to enter one passcode to unlock screen, enter the 6 digitals passcode to unlock iPhone screen.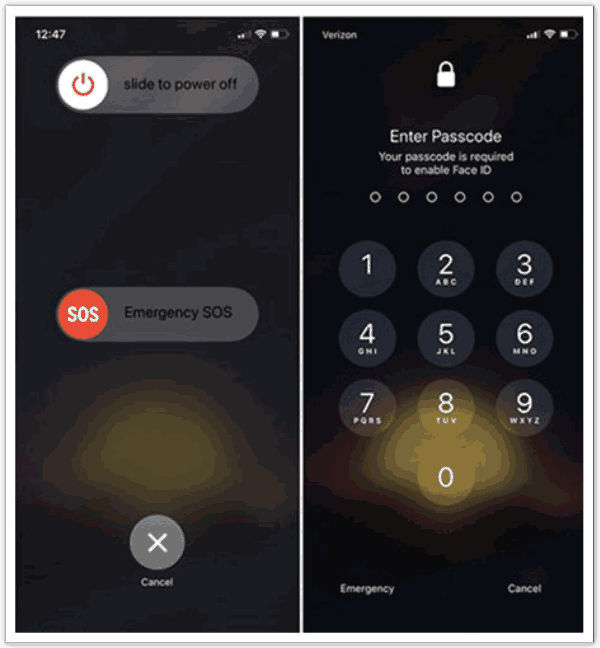 Method 3: How to Unlock iPhone Passcode with Siri for Free
This method is suitable for those who want to unlock iPhone without passcode or without computer, you can have a try with this method. Only for some iPhone, but this method is suitable for low iOS version.
Step 1:
Close your iPhone, not power off.
Step 2:
Hold the Home Touch, release until Siri comes out.
Step 3:
Ask "
What Time It Is
" to Siri, it will answer your.
Step 4:
When the Clock comes, click it and you will into
iPhone Clock
.
Step 5:
From right corner, you can see
Timer
, go into Timer.
Step 6:
Define the Timer for around 20 sec, then click When Timer Ends.
Step 7:
From here, if you can see
Buy More Tones
, you can click it and go to iPhone screen directly.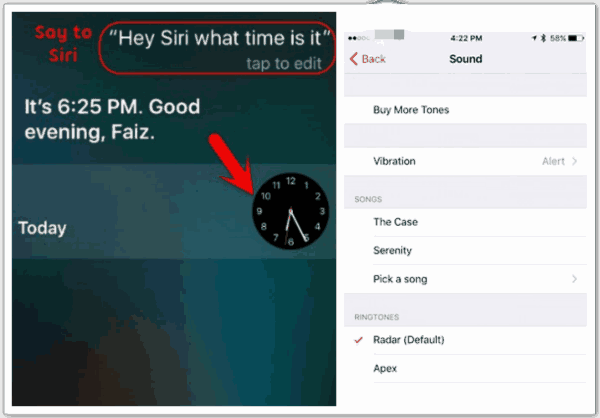 Note :
This method is so easy for everyone, and also because of the simplicity of the operation, considering the safety of iPhone owner, apple delete this function in later system, only a few iPhone can unlock iPhone passcode by this method.
Method 4: How to Unlock iPhone Passcode with iTunes for Free
iTunes is a good bckup tool for Apple users, and you are so luck if you have synced iPhone to iTunes, you can unlock iPhone passcode with iTunes, but unlock iPhone passcode with iTunes will erase all data in your iPhone, have a look at the detail steps.
Note:
Apart from data lose after the process, you may be asked to enter iPhone passcode to link iPhone to iTunes, and tap Trust Computer notice on iPhone to connect iPhone to computer with success.
Step 1.
Take the USB cable, and plug your iPhone to PC via USB cable, launch iTunes in your PC.
Step 2.
Turn off your iPhone, not power off, and then press the
Power and Home
button at the same time for 10 seconds.
Step 3.
Now you need release Power button, and keep hold Home button for another secs.
Step 5.
You need release Home button when you see iTunes logo in your iPhone.
Step 6.
From iTunes, click your device, click "
Restore iPhone
" button.

After a while, you have unlocked your iPhone passcode, you can reset your iPhone or iPad. Because you delete all data iPhone, you can
restore iPhone from iTunes
now.
Method 5: How to Unlock iPhone Passcode with iCloud for Free
How to unlock iPhone passcode without computer? Use iCloud on another idevice. But
Find My iPhone
feature in your iPhone should be enable before being locked out of iPhone, and you need know the Apple ID, then follow us to unlock iPhone passcode with iCloud.
Note:
All data in iPhone will be erased, and activation lock on iPhone will appear after the process.
Step 1:
Just go to icloud.com, sign in with apple id and apple id passcode, you can see
Find My iPhone
.
Step 2:
Click Find My iPhone, and you can see all device in your Find My iPhone, select the device name of your locked iPhone.
Step 3:
Click
Erase iPhone
to erase your iPhone and iPhone passcode.

Your iPhone has been unlocked and you can use your iPhone now.
You have unlocked iPhone passcode, no matter what method you have used to unlock iPhone passcode, you must change your iPhone unlock passcode at this time, if you lock your iPhone with passcode, write down or save the passcode in anywhere.
Alex Scott
This article was updated on 02 September, 2021

Likes

Thank you for your feedback!