Summary
How to reset your passcode on iPhone even can't remember iPhone lock code? We can unlock iPhone without passcode, then reset one new password for your iPhone without limitation. With a detailed guide, reset iPhone passcode in a few steps.
"I have one habit that I like to change iPhone passcode from time to time, I can't remember my iPhone password, and my iPhone was locked for one day. And I have searched in Google that I can unlock iPhone without password by iTunes or iCloud, but unfortunately, I no have iTunes and iCloud, and the Recovery and DFU mode can also unlock iPhone without password, but I tried several times but failed. I can't remember my iPhone password what do I do? Can I unlock my iPhone without password? How to reset my iPhone password? I want one easy method to reset iPhone password."
How do you reset an iPhone with a passcode?
Settings>Touch ID & Passcode>Change Passcode
, during the process of resetting iPhone passcode, we should enter old password to confirm the change of iPhone password. But how to reset iPhone passcode when we can't remember iPhone passcode? We should unlock iPhone without password, and then reset one new password for your iPhone after unlocking iPhone screen password. And if we have backed up iPhone to iTunes or iCloud, we can restore data from backup after resetting iPhone password.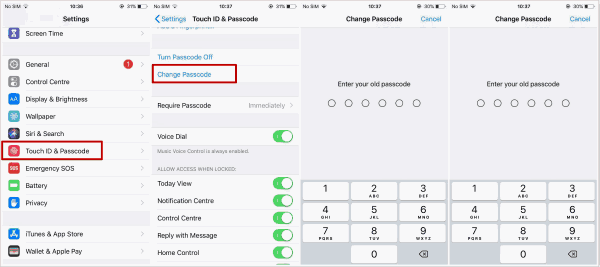 We can reset iPhone password if we have iTunes or iCloud, and we think it's known by those who use iTunes and iCloud. We are going to provide one easy way to reset iPhone passcode when we don't remember iPhone password.
How to Reset iPhone Passcode when We Can't Remember iPhone Password-Eeffective
How to reset your iPhone password? iTunes or iCloud? Recovery mode or DFU mode? We guess that you have tried several ways to reset iPhone password before turning to this article. With the help of
EelPhone DelPassCode
, we can unlock iPhone without password, and with the detailed guide, we can remove iPhone screen lock in steps. What we need to do is clicking during the whole process. And the tool suitable for iPhone XS / XS Ma / XR / X / 8/ 7 / 6s / 6 / 5s / 5c / 4S / 4 and iPad.
Step 1
: Free download EelPhone DelPassCode to your computer, we should wait a moment to download the tool, and launch it without hesitation after the installation.
Step 2:
From the
Warning
, we will get the notice after removing iPhone passcode. We will lose all data in iPhone, but we can restore data from backup after unlocking iPhone without passcode. And unlocked iPhone iOS system will be updated to the newest version. If you can accept the warning notice, tap on
Start
to go on.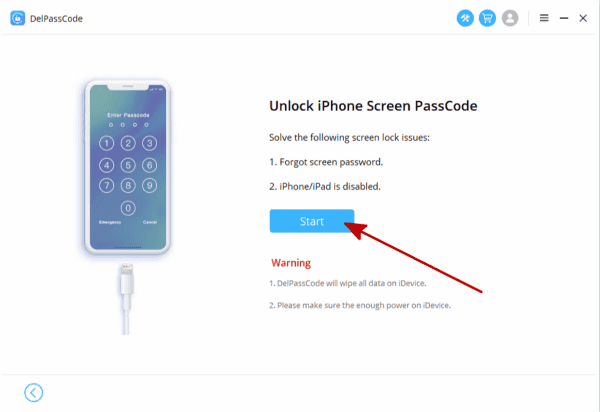 Step 3:
Connect your iPhone to PC now via USB cable, the tool will start to detect your iPhone and put your iPhone into recovery mode with the guide on the tool if iPhone can't be detected automatically.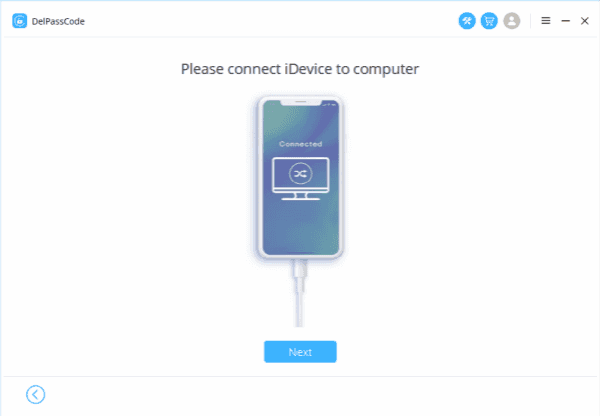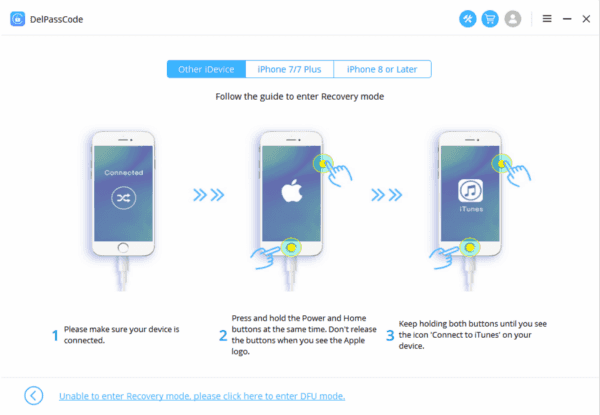 Step 4:
The next step is downloading iPSW package for your iPhone, but we should confirm the iPSW package version before clicking on
Start
.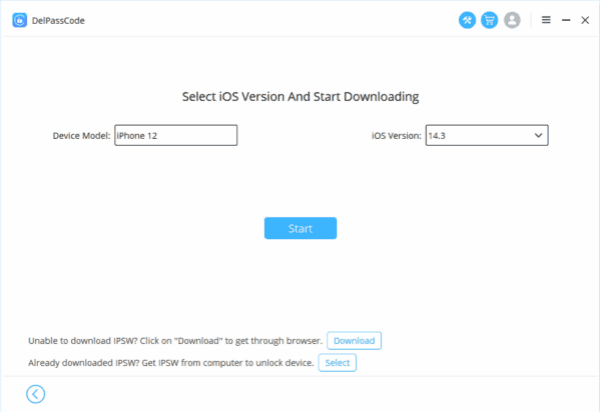 Step 5:
After the iPSW package downloaded, unpack iPSW data package will also take one minute.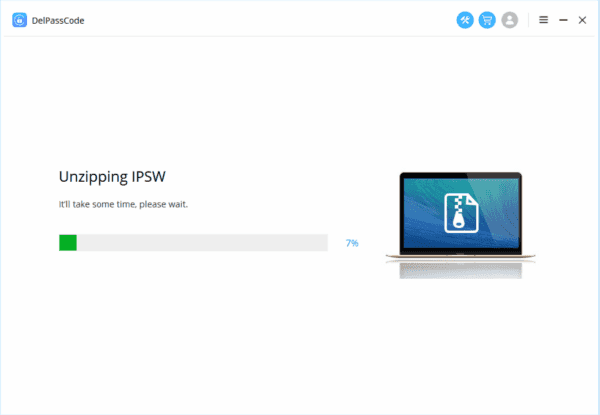 Step 6:
Until the Extraction Completed, click on
Unlock Now
, the tool will unlock your locked iPhone.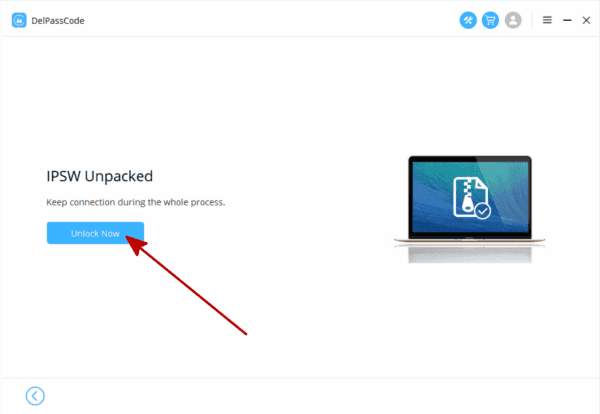 After a few minutes, you will get one unlocked iPhone without passcode. Just go to Settings > Touch ID &Passcode to reset iPhone passcode for one more time.
While we have a backup, we can restore data from backup, all lost data come back, and we have reset iPhone password, which can't be lost again!
Alex Scott
This article was updated on 30 December, 2021

Likes

Thank you for your feedback!