Summary
Do you find a keychain access on iPhone/iPad/Mac? Come here, you will easy to export iPhone/iPad passwords to CSV - Apple Password Manger.
If your device is an Apple device, you must use iCloud Keychain to save all your passwords. But this feature has an annoying limitation, it can only share saved passwords on Apple devices and App Safari. If you want to easily access the password from iOS system on Android system device or Hongmeng system device, it is a cumbersome operation without any tools.
The easiest way is to export your iCloud Keychain passwords from your iPhone, iPad through a Apple Password Manger.
How to export iCloud Keychain password on a Mac
If you have both a Mac computer and an iPhone or iPad. You can access iCloud keychain password through Safari or System Preferences. Safari:
Open Safari.
Press Cmd+Comma (,). You will be asked to authenticate with your Mac passcode or Touch ID to open Passcode. System Preferences:
Menu bar → Apple logo → System Preferences. Open Password with your Mac passcode or Touch ID.
Here, you can export Mac keychain password follow them:
Way 1. Export your iCloud Keychain from Mac to CSV file
For few passwords : Press on Cmd and select password. Click the triple-dot icon → Export [Number] Selected Passwords.
For all passwords : Click the triple-dot icon → Export all passwords.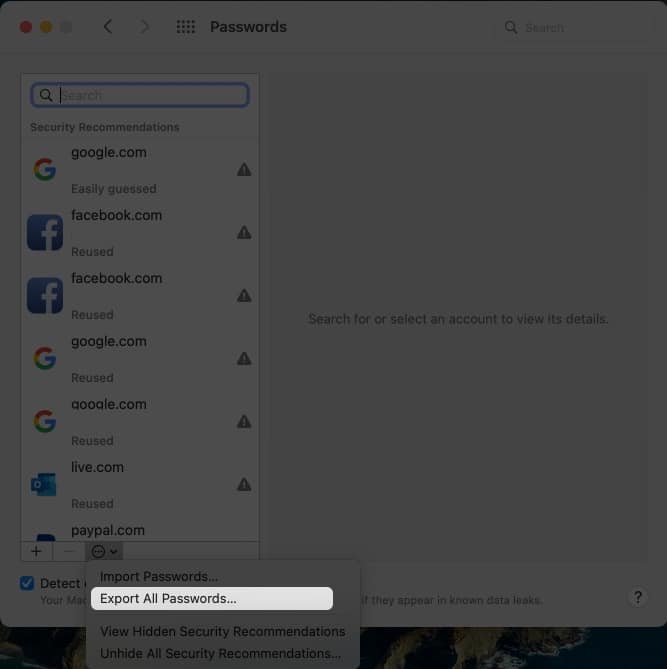 Way 2. Manually copy the password from the Mac (Most Tedious)
Hover over the password with Mouse and you'll be able to see the actual password, or Cmd-click to copy it.
Way 3. Transfer your iCloud password to another Apple devices with Airdrop
How to do it on Mac?
Go to Password → Select the passwords to transfer to another device → Click the Share button → select the idevice from the AirDrop window. A request will appear on the new idevice. Enter your passcode → Touch ID/ Face ID. It will automatically pass the password on the receiving idevice.
How to sync and export iCloud Keychain password with Mac
If your devices are all from Apple. The best way is to sync iCloud Keychain. Turn on iCloud Keychain, the passwords saved on your iPhone will automatically sync with your other Apple devices. After syncing, use your Mac computer to export iCloud Keychain passwords to a CSV file as above.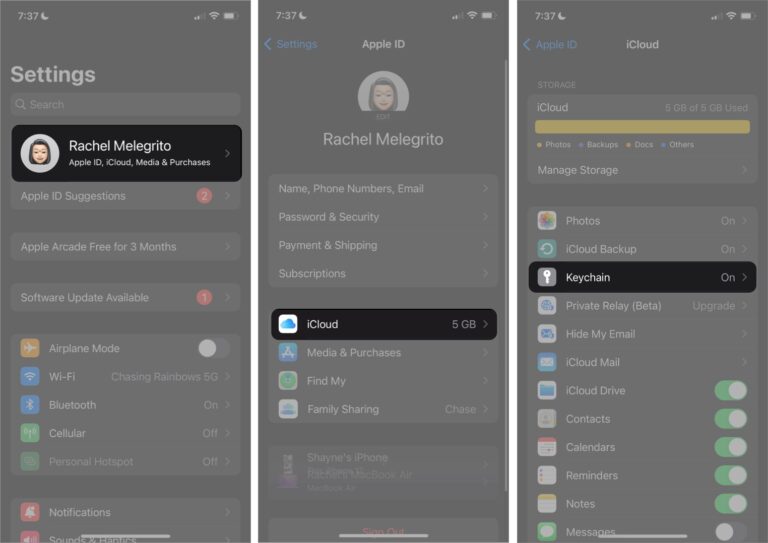 Manually copy Apple Keychain password from your iPhone
If you're only going to copy a few passcodes, you can copy and paste them directly from your iPhone.
1.Go to Settings → scroll down to Passwords.
2.Enter your passcode or confirm your Face ID.
3.Choose Copy Username or Copy Password.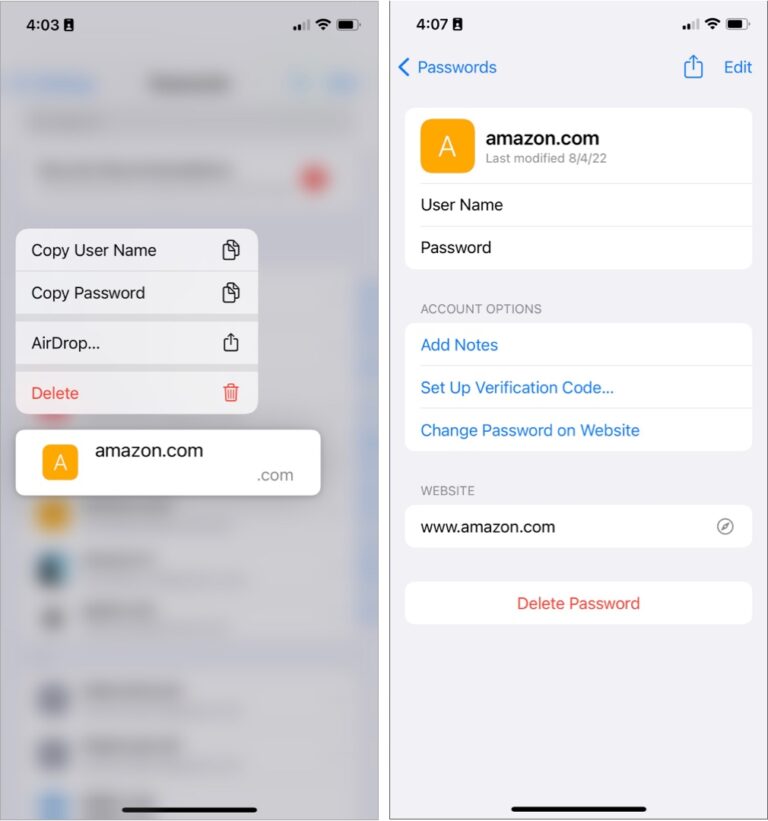 How to export Apple Keychain password on an iPhone or iPad with Apple Password Manager
If you forget your Wi-Fi password, Safari password, iCloud app password, mail account password, Apple ID password, Screen Time password and credit card information, etc. Now with EelPhone Apple Password Manager, see keychain passwords iPhone/iPad and export iPhone/iPad passwords to csv is no longer a big problem.
Step 1. Connect your iPhone/iPad to Computer
Download and install Apple Password Manager on your Compter. Open this software and connect your iPhone/iPad to your compter. Click "Trust" on your iDevice.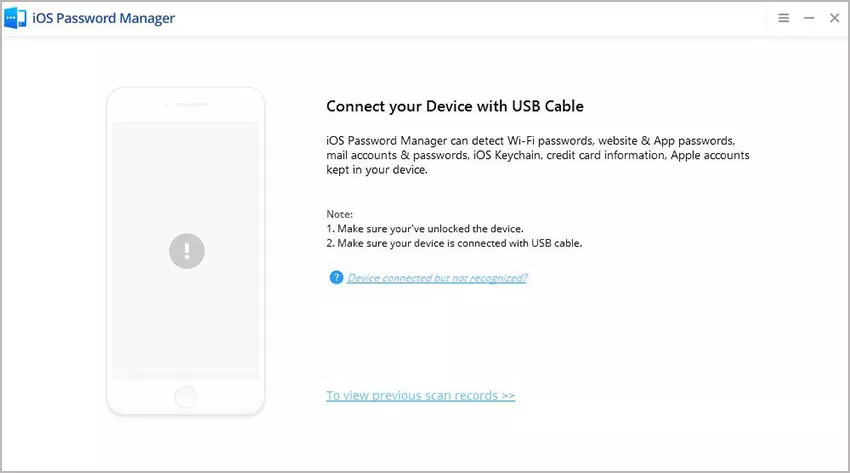 Step 2. Scan all passwords on iDevice
Click the "Start Scan" to scan and show all passwords on your iDevice. If iDevice's system is iOS 13, it will pop up a window to confirm whether to continue scanning.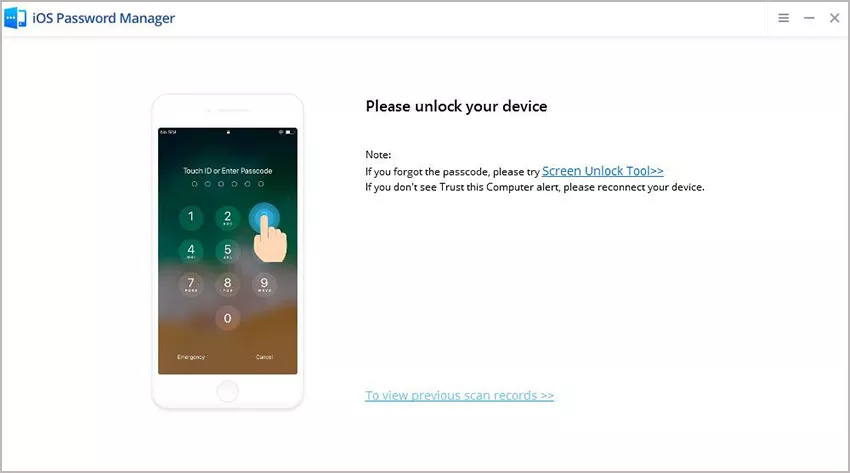 Step 3. See Apple Keychain Password
After the analyze, you will preview all the password information, including Wi-Fi password, website and app password, mail account password, screen time passcode, Apple ID password and credit card information.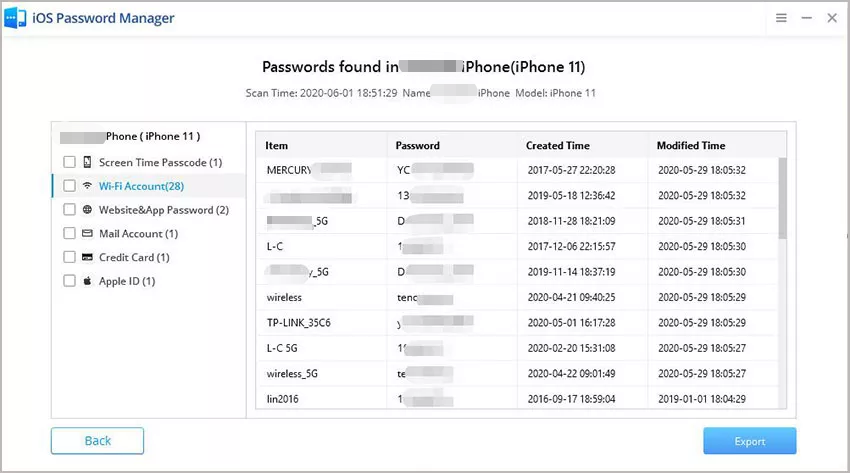 Step 4. Export passwords from iPhone/iPad
Choose the options and click on "Export " to export password for 1Password, Chrome, Dashlane, LastPass, Keeper, etc.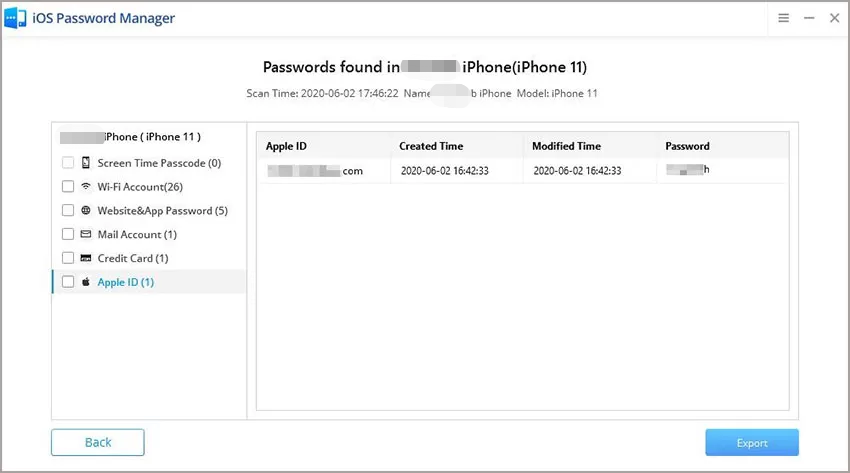 Alex Scott
This article was updated on 13 March, 2023

Likes

Thank you for your feedback!