Summary
Forgot passcode for iPod touch how to reset? Force factory reset iPod from iTunes to restore iPod to factory reset if you can't link iPod to iTunes, another easy and effective method is the iPod screen lock removal-EelPhone DelPassCode, fix forgot password to iPod 5 issue within clicks.
As another apple product, same as iPhone and iPad, iPod owners would like to password protect iPod, you can use the same password as your iPhone and iPad, but also can use the different.
You should use so many passwords in life, if you use a different password for each product, how many passwords should you remember! It's easy to forget correct iPod touch password, after all possibilities you can remember, but the iPod can't be unlocked either, find out the way about how to open iPod when forgot password from this article.
Method 1: How to Reset iPod Touch If Forgot Password With Ease-EelPhone DelPassCode
EelPhone DelPassCode is the best way to unlock an iPod touch if forgot password till now, it's easy and effective, only with clicks you can get into iPod. Locate the easy steps from the article below, keep connection during the fixing process.
Step 1:
Free download the EelPhone DelPassCode by clicking on Download button according to your PC version. Launch it after the installation, from all features, what you need is Unlock Screen Passcode, it's the last way to unlock an iPod forgot password.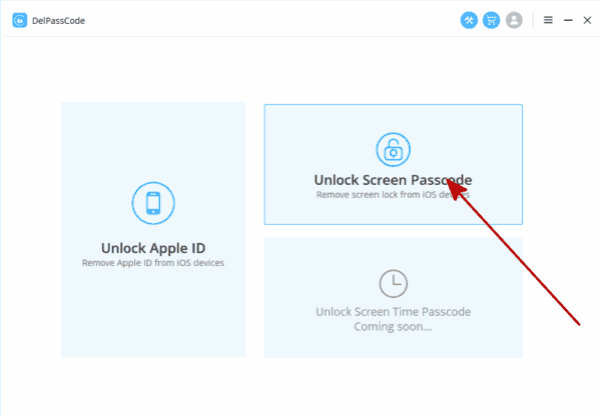 Step 2:
Plug iPod to the computer using the USB cable, disconnection during the process will make the failure of the process. You should use the suitable USB cable to allow the tool to scan out iPod.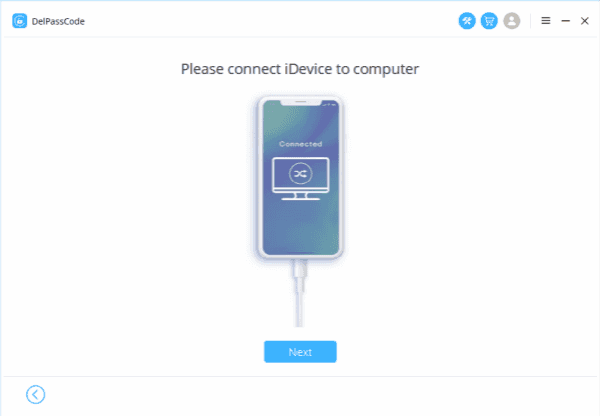 Step 3:
Once iPod linked to the tool, check the ios version on the interface, click on the Start button to download the iPSW data package which will be used to fix iPod forgot password issue.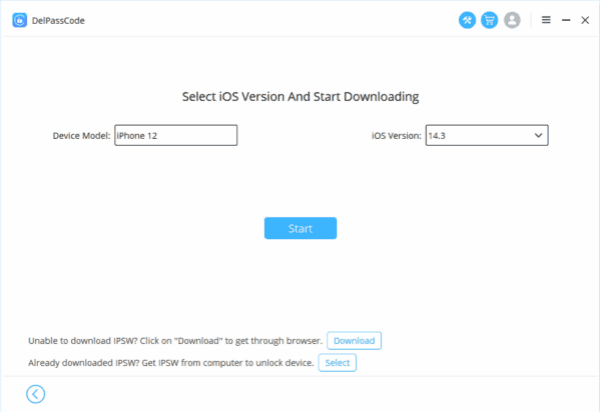 Step 4:
Unpacking iPSW data package is totally automatically, no need of any operations, it's time to fix forgot iPod password issue for the time only iPSW data package was unpacked by tapping on Unlock Now.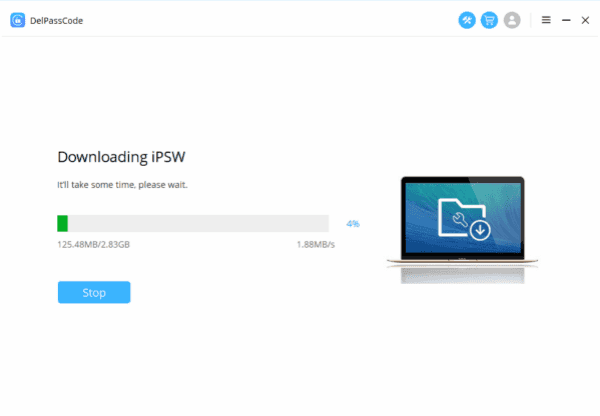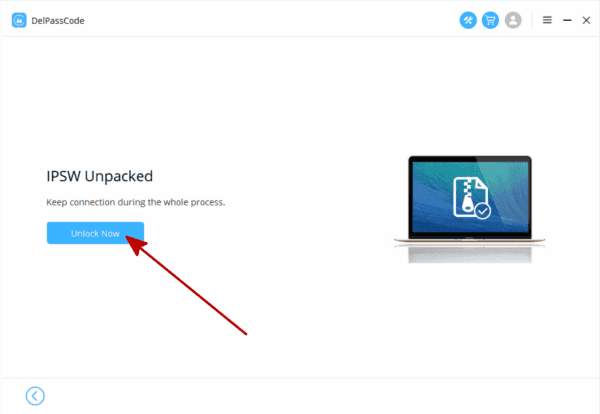 The rest of the fixing process, have a rest and keep connection are things you should do. Reset new password for iPod after unlocking process.
Method 2: How to Unlock an iPod With a Forgotten Password for Free
"I forgot my iPod password, I don't want to pay for the software to get into iPod, any good suggestion?" You can try to force factory reset iPod by linking iPod to iTunes.
Note:
All data loss after the process, and the activation lock of iPod if find my iPod feature was enabled, but for iPod owner, just enter the Apple ID and password to bypass activation lock.
Power off iPod by holding on the power button for several seconds, hold on the Power and the Home button at the same time to put iPod into recovery mode-connect to iTunes icon appears on iPod. When the logo appears on the iPod, release two buttons.
Now, connect iPod to computer, you should install iTunes or finder on a computer if there no having installed. While launching iTunes or finder, pops the window, click on the Restore button rather than the Update button.

The restoration process takes a few minutes, but how long does it take to restore iPod depends on how much data on iPod. Keep connection during the restoration process.
Restore from backup file if you have backed up iPod data, reset new iPod password.
Method 3: How to Get into iPod If You Forgot Passcode-From iCloud
For iPod owner, they have another way to solve the problem when forgot iPod passcode-iCloud.com, using the Erase feature on iCloud.com to unlock iPod.
Note: Not only that you should know the Apple ID and password, but also the find my iPod feature was enabled on iPod.
Launch the Chrome on computer, sign in iCloud.com with the Apple ID and password, in the case that the find my iPod feature was enabled, your iPod will appear on find my iPhone feature on the home page of iCloud.com.
Locate exactly the iPod from find my iPhone feature by click on All Device button on the top of the page, click on Erase to remove iPod from iCloud, iPod unlocked and all data and settings will be erased at the same time.

Whichever way you would like to unlock an iPod forgot password, once set up a new password for it, don't forget the new iPod password any more.
Alex Scott
This article was updated on 25 December, 2021

Likes

Thank you for your feedback!