Summary
Do you find the iCloud Unlock service when your iPhone or iPad is iCloud locked? How to bypass iCloud activation lock? You need the help of activation lock removal - Eelphone iPhone Unlock, who offer a way of iPhone ou iPad activation lock removal without password.
iCloud lock works while the Find My iPhone/iPad feather was enabled on iDevice, it's the protection for iDevice. So when we get one new iDevice, enable Find My iPhone feather on iDevice, and when iDevice lost or stolen, from iCloud.com, out iDevice into lost mode, and erase iDevice from iCloud, the activation lock has the function now, we are asked to enter Apple ID and Apple ID password when we want to iCloud unlock, reset iDevice on settings, or close Find My iPhone/iPad feather on iDevice, the Apple ID and password are necessary, or when we force factory reset iDevice to unlock it, activation lock appears on the screen, and we should enter the Apple ID and password to bypass the activation lock on iDevice.
When you want to find iCloud Activation Lock removal online, you have several iCould unlock services, like EelPhone iPhone Unlock, IMEI Unlocik SIM, iCloud DNS Bypass,iPhone Approved Unlock, Direct Unlocks, ect.
Part 1: How to Remove iCloud Activation Lock Without Password-Effective
iCloud activation lock screen removal-
EelPhone Activation Lock Removal
, without password, we can remove iCloud activation lock. When we forgot Apple ID and Apple ID password, you can have a try with iCloud activation lock removal, it's the last hope to remove iCloud activation lock without password.
Step 1:
Free download the activation lock removal on Mac, and then launch the removal after the installation, from the home page of the removal, click on
Start
to remove activation lock without password, but the Warning is important also.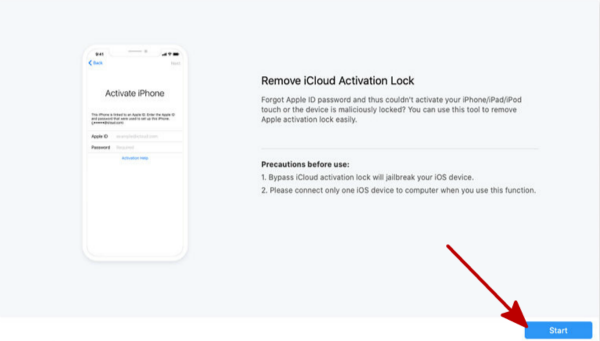 For Windows users, turn to another article about
how to use EelPhone Activation Lock Removal on Windows
.
Step 2:
Connect iDevice to computer, and once iDevice connected to the removal, download jailbreak package to jailbreak idevice.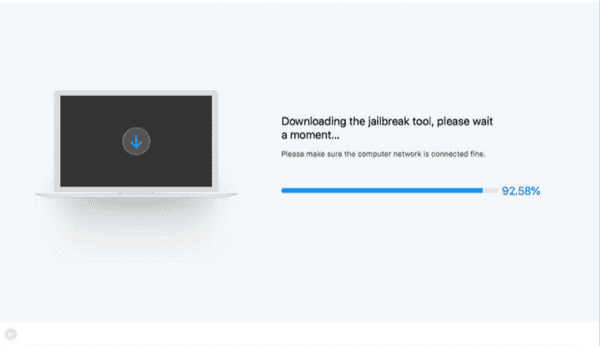 Note:
All data on the iDevice will be erased, and keep connection during the whole process.
Step 3:
When jailbreak package was downloaded, we can jailbreak idevice then.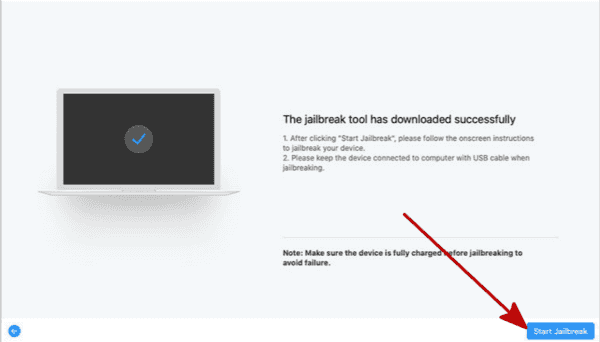 Step 4:
Check the idevice information, then tap on
Start Bypass
button to remove activation lock.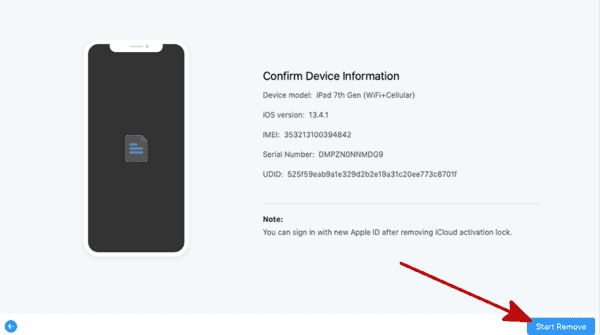 It's the method to remove iCloud activation lock, and also the last hope, just have try to connect activation locked iDevice to the removal.
Part 2: How to Unlock Activation Lock With Settings-Free and Conditional
Activation lock feather on iDevice was achieved automatically, we can remove activation lock on settings with Apple ID and Apple ID password.
Go to
Settings>[your name]
, up to the end of the screen, click on Sign Out button, then enter the Apple ID password to confirm the change.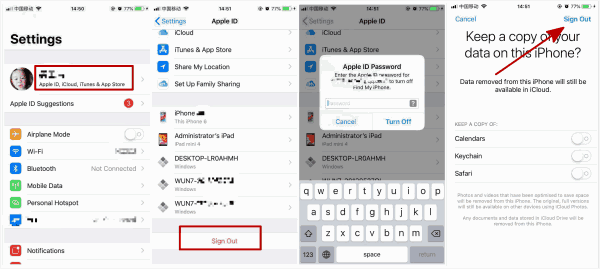 Or go to
Settings>[your name]>iCloud
, disabled the Find My iPhone/iPad feather by entering the Apple ID and password.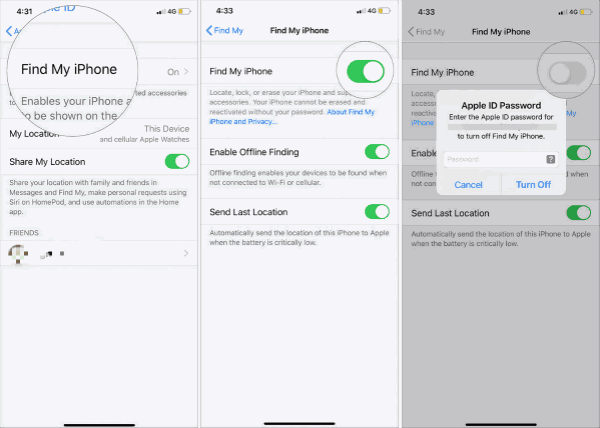 The first method is removing whole iCloud account from iDevice, the second method is disabling the Find My iPhone/iPad feather on iDevice to remove activation lock on iDevice. What we need is Apple ID password, of course, we should bypass iDevice screen passsword, so it's one tip for iDevice owner who wants to close activation lock feather on iDevice. But when iDevice was locked, and activation screen on the screen appears, but without Apple ID and password, turn to the second part to remove iCloud activation.
IMEI Unlocik SIM
IMEI Unlocik SIM is online paid service who can remove the iCloud Activation lock and SIM card on all Apple Device. But you need to pay it before it works.
iCloud DNS Bypass
1. Choose your country on Setup.
2. Click the "i" on the selection WiFi
3. Choose "More WiFi Settings"
4. Click the "i" again
5. Enter your IP addresses under the "DNS" section:
North America: 104.154.51.7
Asia: 104.155.220.58
Europe: 104.155.28.90
South America: 35.199.88.219
Other: 78.100.17.60
6. Tap the 'Back' on the top left of the screen
7. Select your WiFi network and enter the password
8. Next, choose "Back."
10. You will see the iCloud bypass screen.
iPhone Approved Unlock
iPhone Approved Unlock can help you to unlock all iDevice from Apple carrier, just enter the iPhone Approved Unlock website and choose your iPhone model and carrier with the IMEI number, pay for it and your Apple Device will be unlocked and activated.
Alex Scott
This article was updated on 15 November, 2022

Likes

Thank you for your feedback!