How to Unlock LG Tablet Without Password

Alex Scott,
23 September, 2020
Summary
If you can't use the force factory reset to unlock LG Tablet code, the easiest method to bypass lg screen lock password is EelPhone DelPassCode For Android, the whole process is almost automatically, within clicks you can unlock LG Tablet screen lock.
With android operation, LG Tablet is in the top list of tablet domain, totally similar as lg phone, LG Tablet use different methods to protect privacy-passcode/pin/pattern/fingerprint/face id, lock LG Tablet to prevent from being peeped of personal information.
Forgot LG Tablet code/pin/pattern, fingerprint is unavailable, or when you got one second-hand LG Tablet, unlock LG Tablet without password isn't unavailable with EelPhone DelPassCode For Android. You can even get the free tips from the article below to unlock LG Tablet without password, choose one satisfying method to unlock LG Tablet without knowing lg tablet passcode.
Tip 1: How to Bypass Lock Screen on LG Tablet With Ease-EelPhone DelPassCode For Android
Forgot LG Tablet code, can't remember the whole password for your LG Tablet, found one LG Tablet with screen lock, the quickest the method is still EelPhone DelPassCode For Android, which can bypass LG Tablet screen lock with password in clicks only.
Step 1:
Download EelPhone DelPassCode For Android on computer, from the home page of the removal, what you need is
Remove Screen Lock
feature.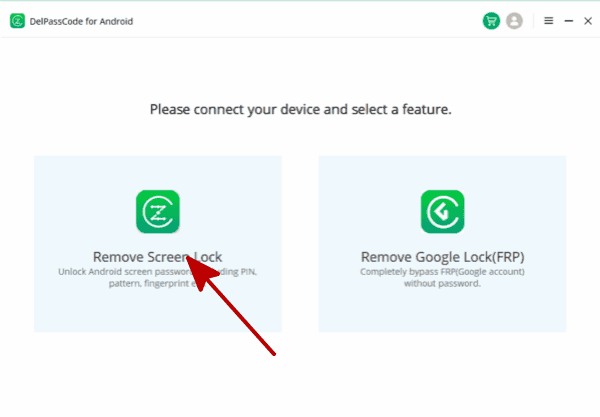 Step 2:
Before
Start
, don't dismiss the notes on the interface, if you're agree with the notes, click on Start button to go on.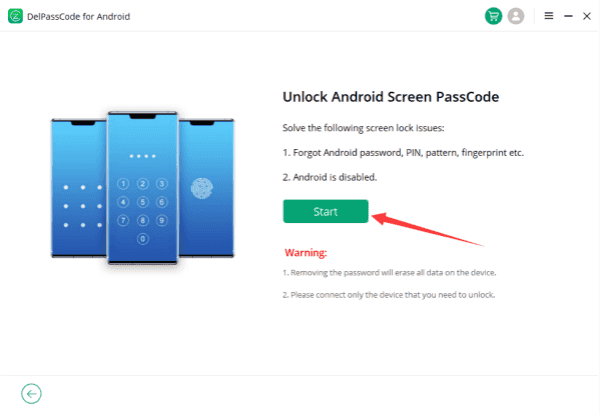 Step 3:
Now you must connect your LG Tablet to computer via usb cable, once connected to the removal, the tool will unlock LG Tablet screen lock automatically, must make sure of the connection during the process.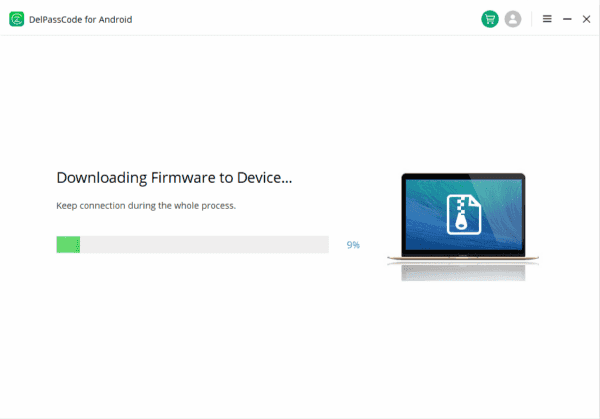 Just follow the guide on the removal after the unlocking process to set up LG Tablet, all data loss is inevitable, if you backed up LG Tablet, restore from backup file.
Tip 2: How to Unlock LG G pad With Google Account-Free
It's one free way to unlock LG Tablet, but it's conditional also, find my device should be enabled, and you should know the linked Google account and password., all data loss also after the unlocking process.
Sign in your LG Tablet find my device on computer or another phone, from your Google account, find out locked LG Tablet, click on Unlock to bypass LG Tablet screen lock remotely.

Your LG Tablet will get into Google verification lock, just enter the Google account and password you have used to remove Google verification. You get one totally new LG Tablet with data loss, set it up.
Tip 3: How to Remove LG Tablet Screen Lock Without Passcode-Factory Reset
If find my device feature was disabled in advanced on your LG Tablet, you can force factory reset LG Tablet to unlock LG Tablet screen lock without password.
Power off LG Tablet by holding on power button for a few seconds. Hold on the power and the volume button at the same time, release two buttons when you see system recovery logo on LG Tablet, use the volume button to select Factory Reset from the list, after the factory reset process, restart LG Tablet, set up LG Tablet.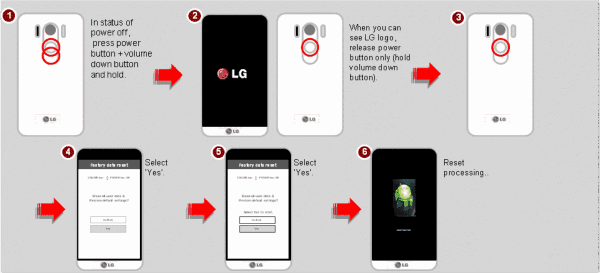 Whichever tip you use to unlock LG Tablet without password, don't forget the password then, write down the password is the best way in case that you can't remember it.
Alex Scott
This article was updated on 29 December, 2020

Likes

Thank you for your feedback!