Summary
Android Tablet locked with the password/pin, or when you want to reset Android Tablet from tablet settings but forgot the Android screen lock password to confirm the resetting. Apart from the Find My Device feature with gmail account, EelPhone DelPassCode For Android can also unlock tablet without password. Choose one most suitable method to unlock pattern in Android Tablet from the article below.
Android Tablet, no cover, no keyboard, mini but has almost all functions of PC, make the office work more flexible. Samsung/LG/Lenovo/Asus/LG, etc, more Android phone released it's own Android Tablet to cater to market demand. Using Android Tablet is another streaming for us. You can work anywhere at anytime, it make the office work more humanize.
But it's more like a bigger phone rather than a mini PC, it uses different screen lock types as Android phone, you can use the same tablet account as Android phone, sync data between Android phone and Android Tablet. Android Tablet screen lock password/pin/pattern, when you forgot Android Tablet password, several achievable tips below may helpful.
Tip 1: How to Unlock Android Tablet Without Factory Reset-EelPhone DelPassCode For Android
EelPhone DelPassCode For Android
works on almost all Android system device, it offers the way to unlock Android Tablet screen lock password without password/pin/pattern, remove tablet pattern lock in clicks only, easy and effective without any limitation.
Step 1:
Download EelPhone DelPassCode For Android on computer, from all features on the tool, click on
Remove Screen Lock
to bypass Android Tablet screen lock.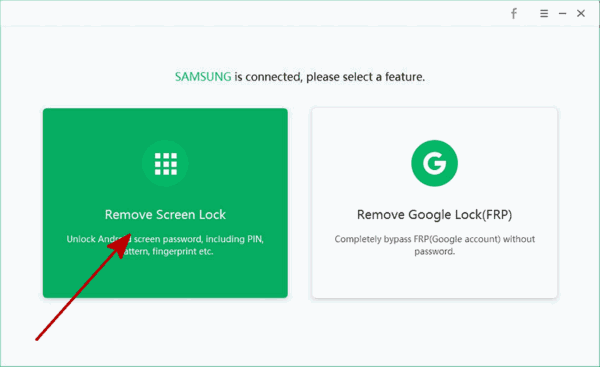 Step 2:
Link locked Android Tablet to computer using the USB cable. Click on
Start
button to unlock Android Tablet without factory reset.
Note:
If the locked Android phone can't connect to the tool automatically, change the USB cable and try again.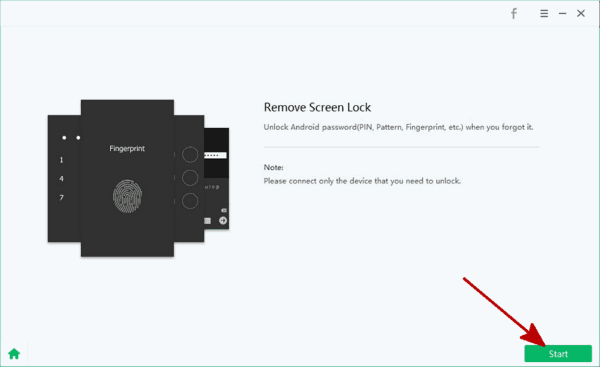 Step 3:
Once started, the tool will unlock Android Tablet screen lock automatically, just keep connection during the unlocking process.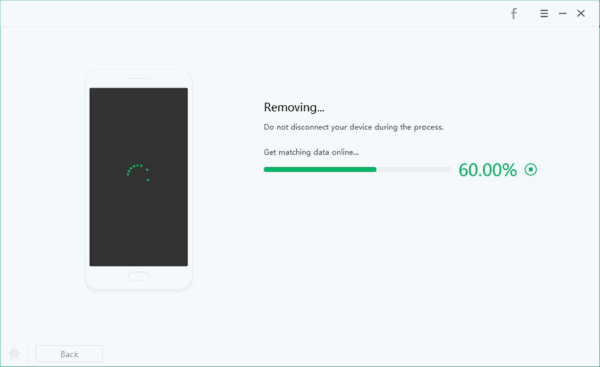 You should do some settings after the process, do as the tool shows, then you can use the Android Tablet as usual, set up new Android Tablet screen lock password, don't forgot any more.
Tip 2: Reset Android Tablet Pattern Lock Using Recovery Mode
Note:
Not all Android Tablet can use recovery mode to bypass tablet screen lock, and if the Find My Device feature on Android Tablet was enabled in advance, the Android Tablet will get into FRP lock after force factory reset, so consider before using recovery mode to fix Android Tablet lock issue.
Just hold the power and home buttons at the same time for a few seconds, when pops the recovery mode screen on Android Tablet, use volume buttons to switch to factory reset/wipe data selection, tap on the power button to confirm it. Return and reboot Android Tablet, the Android Tablet will restart again, set up Android Tablet, restore from the backup file to get back lost tablet data.
Recovery mode to unlock Android Tablet isn't a good method now, with the development of the privacy protection, recovery mode doesn't work anymore, it's too easy to prevent the thief to get into locked Android Tablet, the developer must consider the tablet owner's rights.

Tip 3: Android Tablet forgot Password-Using Find My Device
It's also conditional tip to unlock Android Tablet without password, make sure the network connection of the linked Android Tablet, at the same time, make sure that Find My Device feature was enabled.
Go to Find My Device on chrome, sign in with the gmail account and password linked to the locked Android Tablet, find out the locked tablet, and then click on Unlock to remove Android Tablet screen lock password.

what do I do if I forgot my tablet password? Choosing one suitable from above to open my tablet if I forgot the password.
Alex Scott
This article was updated on 11 May, 2021

Likes

Thank you for your feedback!