Summary
Is it possible to recover data from a failed SSD? You should use the professional tool to scan the SSD directly, it's the last way to recover deleted data from SSD.
SSD-Solid State Drives, one new hard disk type, which is used in many domains like the military, vehicle, industrial control, video surveillance, network monitoring, network terminal, electric power, medical, aviation, navigation equipment, etc.
Whichever the SSD is used for, the SSD is one storage for saving all data types: text/photos/videos/audios. More users turn to SSD to save more data or to increase the PC storage space. More SSD users would like to use it because it's portable.
When you deleted files from SSD, deleted files are still in SSD, but you should use the professional tool to scan it out and export it to PC. Or when SSD broken, you won't use it anymore to store more data, you can export all files is SSD to PC.
The Best SSD Data Recovery 2022
SSD is one removable hard disk, you can make connection between SSD and PC using the suitable USB cable. SSD data recovery is also one broken SSD data recovery as long as the broken SSD can link to PC using the USB cable.
EelPhone SSD Data Recovery
1.Recover all data types in SSD
2.Recover corrupted/broken SSD files
3.Easy operation
The
EelPhone SSD Data Recovery
works with the help of one PC. So you should prepare one PC and one cable with the exact USB port that can link SSD to PC.
Step 1:
Download EelPhone SSD Data Recovery to PC. Plug the broken/corrupted SSD or the SSD where you want to recover deleted data. Once the SSD connected to PC with success, your SSD name appears on SSD data recovery home interface.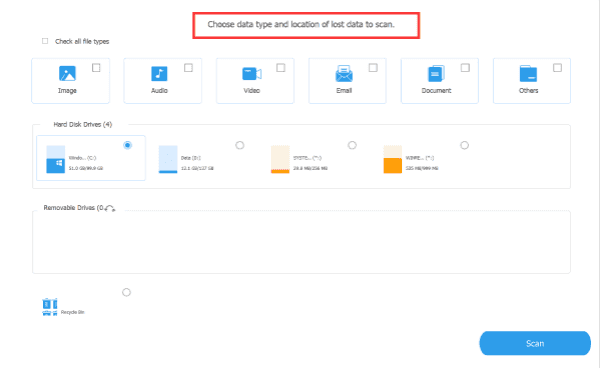 Step 2:
From the home interface of the SSD data recovery, first of all, select the data type in SSD you want to recover, the select the SSD from the removable drive.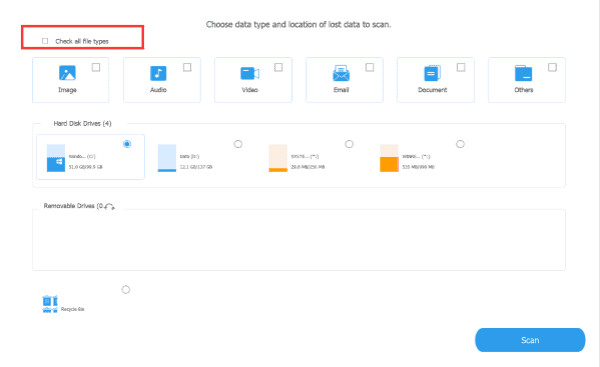 Note:
You can select all data types to scan, you can also select the data types you want.
Step 3:
The SSD data recovery will scan the removable SSD immediately once tapped on the Scan button. Don't disconnect the SSD from PC during the scanning process.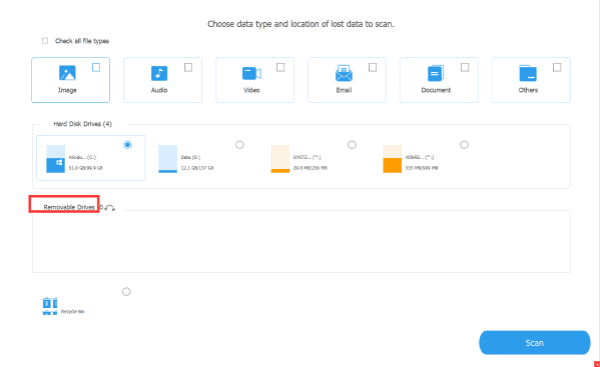 Step 4:
From the scanning result, not only deleted files, all files in SSD were scanned out, select all or part of SSD files to recover. Tap on the
Recover
button to export selected files to PC.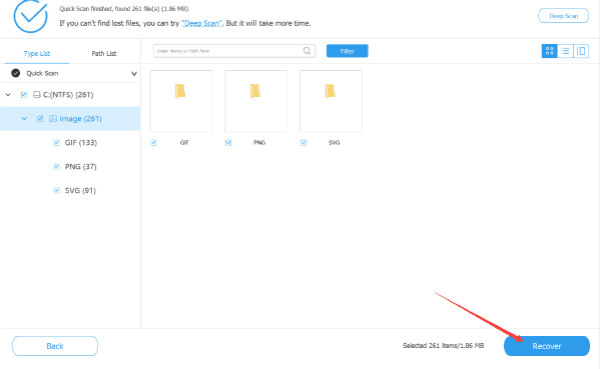 You can select the removable SSD as the storage folder to save all files recovering from SSD data recovery directly.
Alex Scott
This article was updated on 13 March, 2023

Likes

Thank you for your feedback!