Summary
Pictures disappeared from iPhone or photos missing from iCloud photo library, we can use the iTunes or iCloud backup files to fix iPhone photos disappeared from camera roll, or turn to the tool to fix pictures missing from iPhone. Get more details from the article below.
Camera roll pictures or app photos are saved in photo app on iPhone, but if photos disappeared from iPhone 11/XS / XS Max / XR / X / 8/ 7 / 6s / 6 / 5s / 5c / 4S / 4 automatically, it's not normal, we should find out that why did photos disappeared on iPhone and how to fix photos disappeared from iPhone. Get back lost photos on iPhone is necessary.
Part 1: Why Did Photos Disappeared on iPhone
In fact, pictures missing from iPhone in different situation, and check the reasons below:
Delete iPhone Photos Unintentional
It's yourself or family member, who delete iPhone pictures by accident without awareness, all disappeared maybe...
My Photo Stream
When we use the same apple id in different apple device, and Settings>[your name]>iCloud>Photo>My Photo Stream, when My Photo Stream turns on, photos will sync in different device, and all photos and videos disappeared from iPhone by accident, it's the most common reason.
Erase All Settings and Content
In the case that, Settings>General>Reset>Erase All Content And Settings, OK, all data in iPhone was erased, unavoidable photos in iPhone.
Lack of Storage Space
When no have enough storage space on iPhone, we can't save any new photos to iPhone, so if took photos, can't find in iPhone photo library.
iOS System Error
It happens during the process of updating ios system, when stuck on ios system updating or system upgrade failed, camera roll photos disappeared is normal also. Photos Format Problem
We always like to save photos from app or internet, but if the photo format can't be identified by iPhone, photos disappeared from iPhone photo library.
If the last three reasons leading the photos disappeared from iPhone, no have solution, if other reasons, try to use the slution below to fix photos disappeared from iPhone.
Part 2: How to Fix Pictures Disappeared from iPhone [Free]
If photos missing from iPhone, we should use the methods below one by one to recover missing photos from iPhone.
Method 1: Check Recently Deleted
If deleted iPhone photos by accident, don't worry, from photo app feather-Recently Deleted, disappeared iPhone pictures are saved for 30 days, all disappeared photos in 30 days can be recovered from Recently Deleted.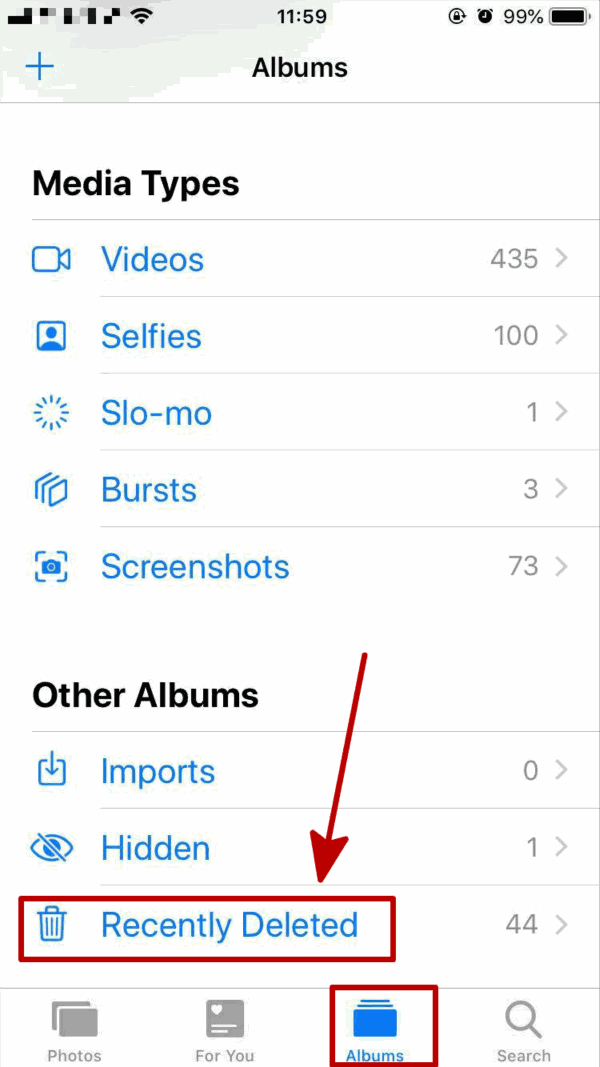 Method 2: iTunes or iCloud backup files
If backed up disappeared photos to iTunes, we can go to iTunes backup file to restore from backup file. But we should be sure that disappeared photos in which backup file, and after the restoration, existing photos and other data will be replaced.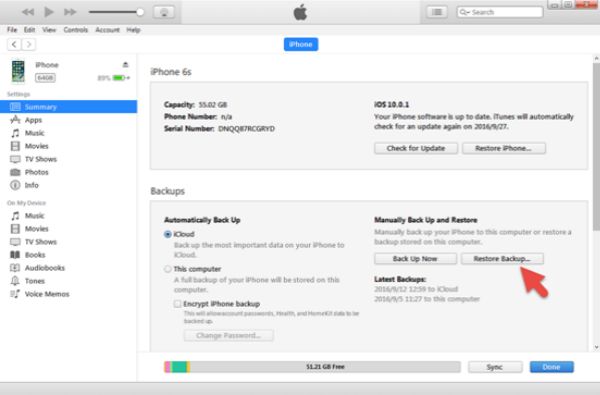 If backed up missing photos on iPhone to iCloud, log in iCloud.com with apple id and password, from the interface of iCloud, click on Photo icon, and all photos in iCloud can be moved to computer.

2 free methods to recover missing photos from iPhone, so for ios users, backup iPhone regularly is necessary and really useful.
Part 3: How to Fix Photos Missing from iCloud Photo Library [Quickest]
When we want to fix photos missing from iPhone by iCloud, but when we sign in to iCloud, we can't find those disappeared photos from iCloud library, the last hope is the tool to fix pictures missing from iPhone.In fact, it's also the method to fix pictures disappeared from iPhone without backup, scan iPhone storage directly.
Step 1:
Free download the photos missing from iPhone fixer, and launch it after the installation, on EelPhone, click on it to start to fix iPhone photos disappeared from the camera roll.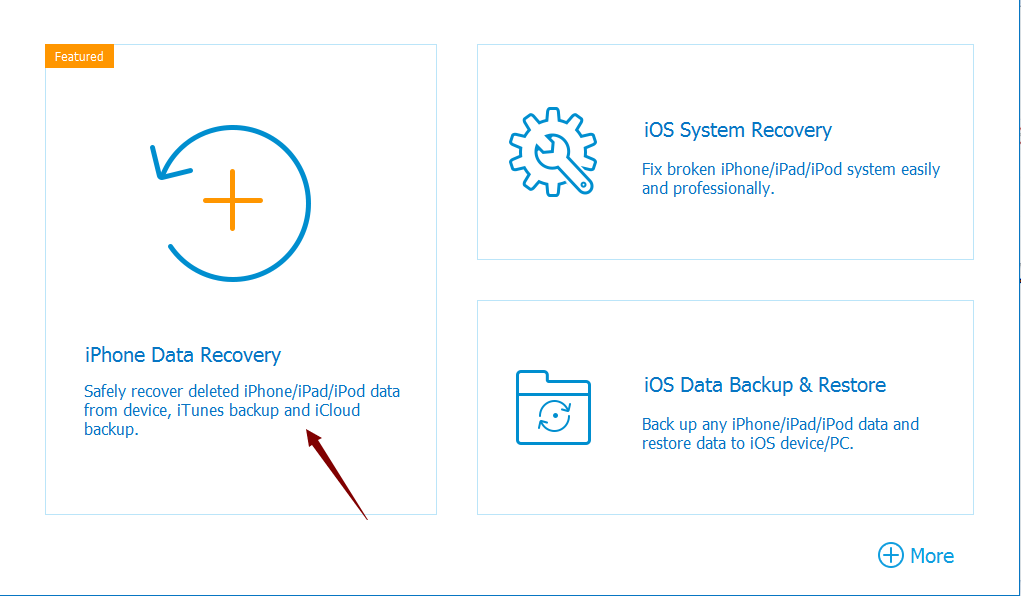 Step 2:
Connect iPhone to the fixer now, once iPhone detected by the fixer, keep the connection, and select Camera Roll/Photo Stream/Photo Library from all, and then Start Scan.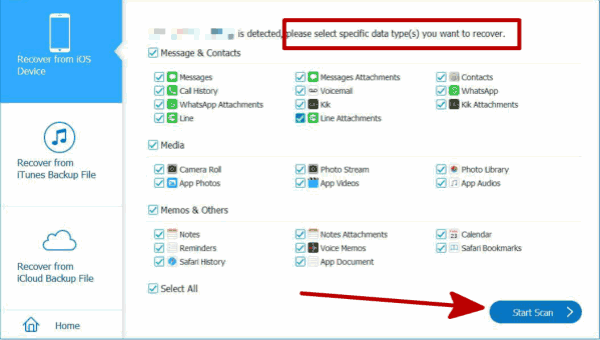 Step 3:
The fixer will scan iPhone storage deeply, and it takes a few minutes to scan out all Camera Roll/Photo Stream/Photo Library data in storage, from the scanning result, preview and check if all disappeared photos are scanned out, select the disappeared photos from the scanning result.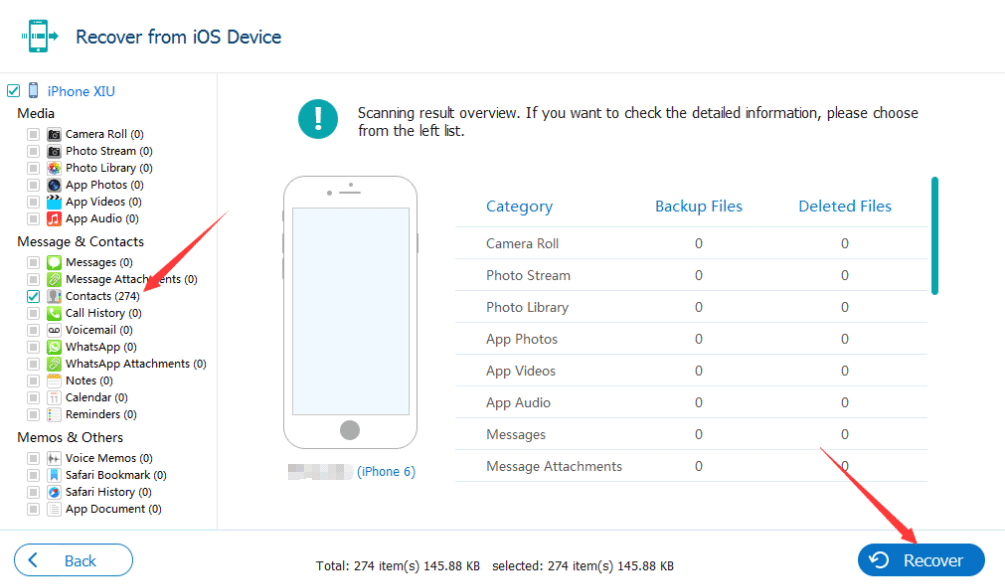 According to the causing, and choose one suitable method to fix pictures missing from iPhone.
Alex Scott
This article was updated on 30 December, 2021

Likes

Thank you for your feedback!