Summary
When you locked out of ASUS phone and forgot ASUS phone password, get the ASUS Zenfone unlocked should turn to the professional tool-EelPhone Android Unlock, which works in the domain when people forgot android phone screen lock password, and the easy operation make it stands out of other tool. Get the guide from this article to factory reset a locked ASUS phone.
ASUS is famous for the ASUS Laptop, but when it launched the first android phone in 2014, people were surprised, it's the high level android phone for worker, and it launched the ASUS phone for gaming, also attract more game fans to ASUS phones.
How to reset ASUS phone when locked? ASUS Zenfone 2 forgot password, remove pattern lock in ASUS Zenfone 2 with the help of the professional unlock tool is the best way.
Way 1: How Do I Unlock My ASUS Phone If I Forgot the Pattern-EelPhone Android Unlock
If you forgot the ASUS pattern, turn to EelPhone Android Unlock to remove ASUS phone screen lock, and following the guide below to get ASUS phone unlocked with clicks.
Step 1:
Download and install EelPhone Android Unlock to computer, from the main page of EelPhone Android Unlock, click on
Remove Screen Lock
.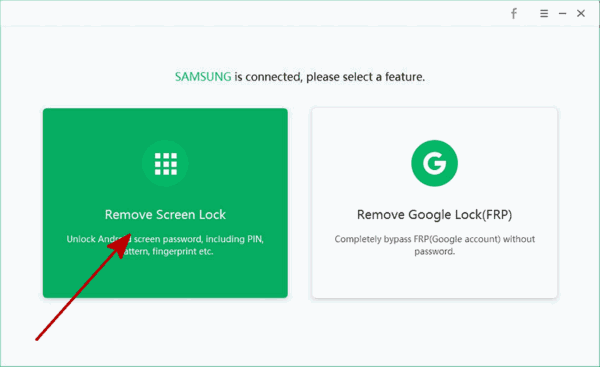 Step 2:
Connect locked ASUS phone to computer via USB cable, once locked ASUS phone was linked to the unlocker, click on Start button to start unlock ASUS phone without password.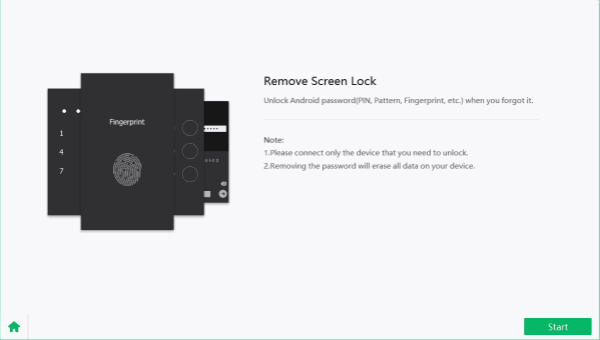 Note:
After clicking on Start button, the unlocker will pop up one notice, the data loss after the unlocking process, so if you can accept the data loss, click on YES to process.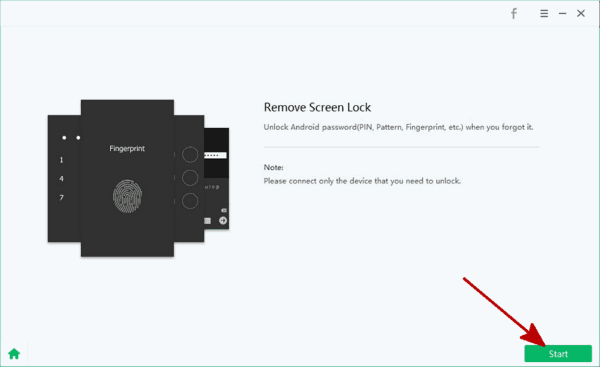 Step 3:
Just wait and keep connection when the tool is unlocking the ASUS phone lock screen, after a few moment, the ASUS screen lock will be removed.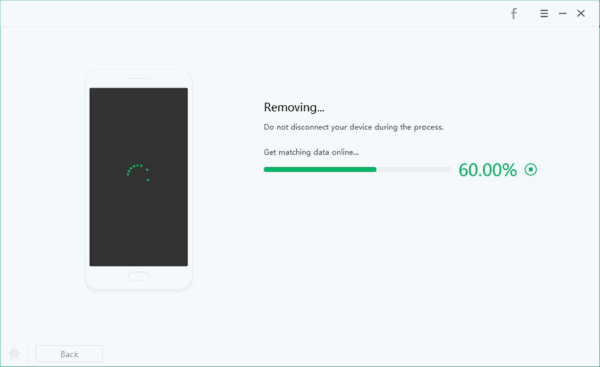 Only within 3 clicks, you can unlock android phone pattern lock without factory reset, the whole process is totally automatically.
Way 2: How to Hard Reset Locked ASUS Phone Without Knowing Password
You may prefer one free way to reset locked ASUS phone, but you should know that hard reset ASUS phone will affect the stability of the ASUS phone after hard reset and the data loss after the hard reset process.
Step 1:
Power off ASUS phone by holding on power button for a few seconds.
Step 2:
Tap and hold on power and volume button, release two buttons when factory reset page appears.
Step 3:
Use the volume button to switch to factory reset selection on the page.
The locked ASUS phone will restart as one new ASUS phone, and set up ASUS phone, but hard reset will make ASUS phone locked by Google verification lock if find my device feather was enabled.
Alex Scott
This article was updated on 30 December, 2021

Likes

Thank you for your feedback!