Summary
How to unlock Sony Xperia? Use password/pin/pattern/fingerprint, when you forgot password, you still have other methods to get Sony Xperia unlocked phones, free tips with recovery mode and find my device feather, effective method with EelPhone Android Unlock to bypass Sony screen lock.
Sony Xperia is the most famous Sony device model, and it takes an important proportion in device market, in the second-hand market, be sure that is one Sony unlocked cell phones before buying from others. And when you forgot Sony screen password, you also have several tips to unlock Sony Xperia without password/pin/pattern, and from all tips below, get the most effective method according to situation.
Tip 1: Use EelPhone Android Unlock to Remove Sony Screen Lock Without Password With Clicks
EelPhone Android Unlock, bypass Android screen lock without password, and the easy operation is unbelievable, only in 3 clicks, you can get one unlocked Sony phone without knowing the password.
Step 1:
Free download EelPhone Android Unlock on computer, and from EelPhone home page, two feathers, click on
Remove Screen Lock
to unlock Sony cell phone without password/pin/pattern.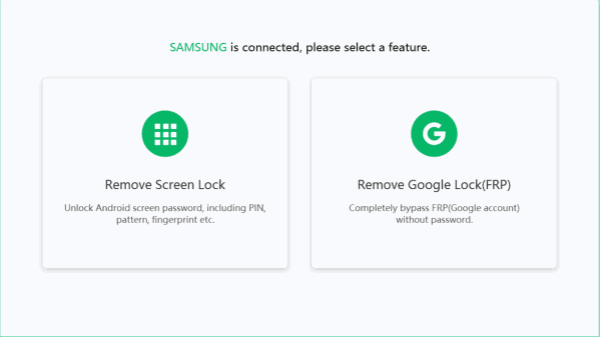 Step 2:
Connect locked Sony phone to computer via USB cable, don't disconnect the phone during the whole process, disconnection will lead the failure of unlock.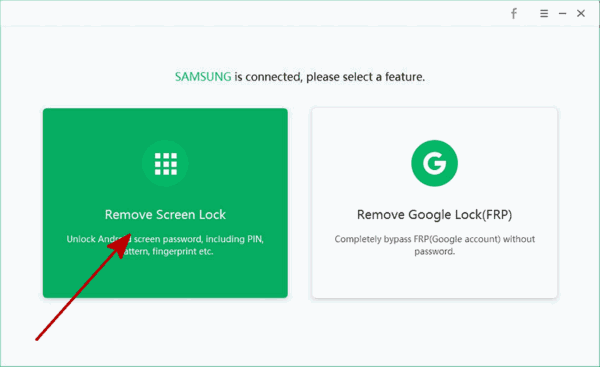 Step 3:
Check the notes on the screen, if you can accept the data loss and the Android system version updating, click on
Start
button.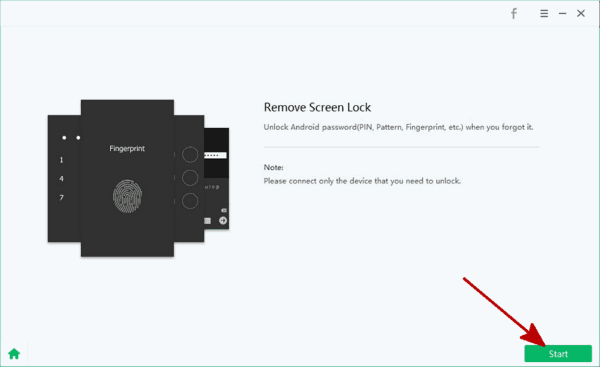 Step 4:
After having clicked on Satrt button, the tool will unlock Sonly phone automatically, keep connection during the whole process.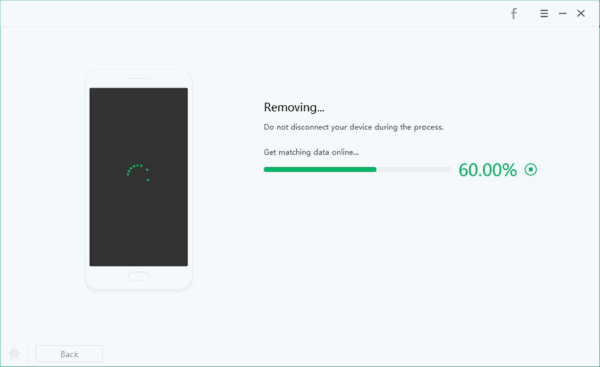 When Sony cell phone unlocked, set up it as new one, and don't forget the password again.
Tip 2: Get Sony Unlocked Phones from Find My Device
Find my device feather works when you add Google account on Sony, and enable find my device feather on Sony, you can use Google account to remove Sony screen lock without password / pattern / pin, but all data in locked Sony will be erased then. First of all, make sure that find my device feather was enabled on Sony.
Sign in Google account, all device associated to the Google account will appear, click on the locked Sony phone, and then click on Unlock feather, you'll be asked to enter the password to confirm it. Sony will be unlocked, and all data on the phone will be erased then.

Tip 3: Force Factory Reset Locked Phone to Get Out of Locked Sony
Factory reset Sony will erase all data and settings on Sony, go to settings on Sony, search factory letter from settings search box, tap on factory reset. When Sony was locked, you can't access Sony settings, force factory reset it, or named also recovery mode of Sony, which can unlock Sony with button on Sony for free.
Step 1:
Power off locked Sony by tapping on the power button for a few seconds.
Step 2:
Press and hold on volume+power buttons at the same time to make locked Sony into recovery mode.
Step 3:
Release all buttons when recovery mode appear on Sony screen.
Step4:
Use volume buttons to switch to wipe data/factory reset selection, and use power button to confirm it.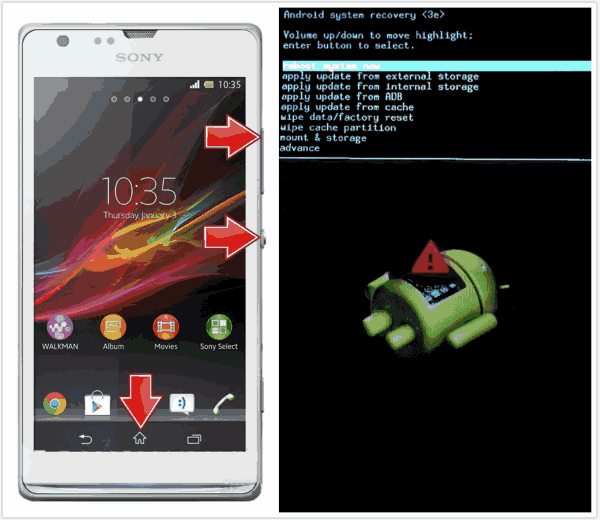 Note:
Force factory reset Sony will erase all data and settings on Sony and will be locked by Google account, just enter the Gmail account to bypass Google verification. Or if can't get into recovery mode, use EelPhone Android Unlock to remove Sony screen lock with ease and detailed guide.
Alex Scott
This article was updated on 05 May, 2023

Likes

Thank you for your feedback!