How to Recover iPad Password Once Forgot iPad Passcode

Alex Scott,
31 May, 2019
Summary
When we forgot iPad pin, iTunes and iCloud is the freeway to unlock iPad forgot passcode, when we can't unlock iPad forgot password from iTunes and iCloud, turn to Eelphone iPhone Unlock to get back forgotten iPad password within clicks.
" Two years ago, I bought one iPad mini, and I set one screen lock password for it, I have used it last year from time to time, at last, I put it away for a long time. Recently, I am pregnant, I have time to play iPad mini at home, but it's so long time I didn't play this iPad mini, I forgot my iPad passcode, I tried several possible screen password, but failed, and the iPad mini was locked, it is disabled now. what do I do if I forgot my iPad password? Can I still retrieve iPad password? Forgot the password to my iPad is one big problem for one pregnant. "
Not same as iTunes backup password, we can recover iTunes backup password if we forgot iTunes backup password, we can't recover iDevice screen password by the tool. But we would force unlock iDevice without iTunes or force unlock iPad without passcode with the help of Eelphone iPhone Unlock.
So when we forgot iPad password, how to unlock iPad if forgot password? iOS backup tool-iTunes and iCloud are grateful tool for Apple users, backup iDevice data regularly, we can also solve the problem when we forgot iPad screen password, It's the only free way to recover iPad password without data loss because we can restore lost data from backup files after unlocking iPad. But how to do for those who can't unlock iPad from iTunes or iCloud users? Eelphone iPhone Unlock is the only way for them. Which will reset iPad if forgot password within clicks?
Method 1: Forgot iPad Password How to Unlock for Free-iTunes or iCloud
This method has some limitations during the whole process, if we want to reset iPad when forgot password via iTunes, we should pray that we will not be asked to enter iPad screen password, because sometimes, synced iTunes still ask us to enter screen password to confirm the restoration of iPad. If we want recover iPad password when forgot iPad password via iCloud, we should know Apple ID and Apple ID password, but for those who aren't the original owner of locked iPad, iCloud is the freeway to retrieve iPad passcode.
Step 1:
Launch iTunes on your PC, where we have synced iPad, and connect your iPad to iTunes at once.
Step 2:
Once iPad connected to iTunes, the iPad device will come out on iTunes device list, tap on the lock iPad you want to unlock, then from Summary of the locked iPad, tap on the Restore iPad from the right side button, the iTunes will start to unlock locked iPad.
After the process, don't forget to restore iPad data from the backup files. If you have Apple ID and Apple ID passcode of locked iPad, iCloud is another choice for you.
Step 1:
Sign in iCloud with the Apple ID and Apple ID password, once logged in iCloud, we can see Find My iPhone from all cloud functions, click on it.
Step 2:
From All iDevice on the top of Find My iPhone, click on iPad device, then from the device below, we can see Erase iPad notice, just tap on it to unlock iPad.
Of course, we can restore from iCloud backup files to get back lost iPad data during unlocking locked iPad.
Method 2: How to Unlock iPad if you Forgot Password-Eelphone iPhone Unlock
When we forgot or lost iPad password, another way is
Eelphone iPhone Unlock
, no need of screen password, no need of Apple ID, no need of complex operation as DFU mode, with the step by step guide, just unlock iPad in clicks.
Step 1:
Eelphone iPhone Unlock can be free downloaded on Window or Mac computer without limitation, once downloaded, launched it after the installation. No ads during the whole installation of Eelphone iPhone Unlock. And from the home page of Eelphone iPhone Unlock, we can get two functions of the tool:
Unlock Screen Passcode
and Unlock Apple ID, if we just need to unlock iPad screen lock, former is sufficient for you, click on it to start to unlock iPad when forgot iPad password.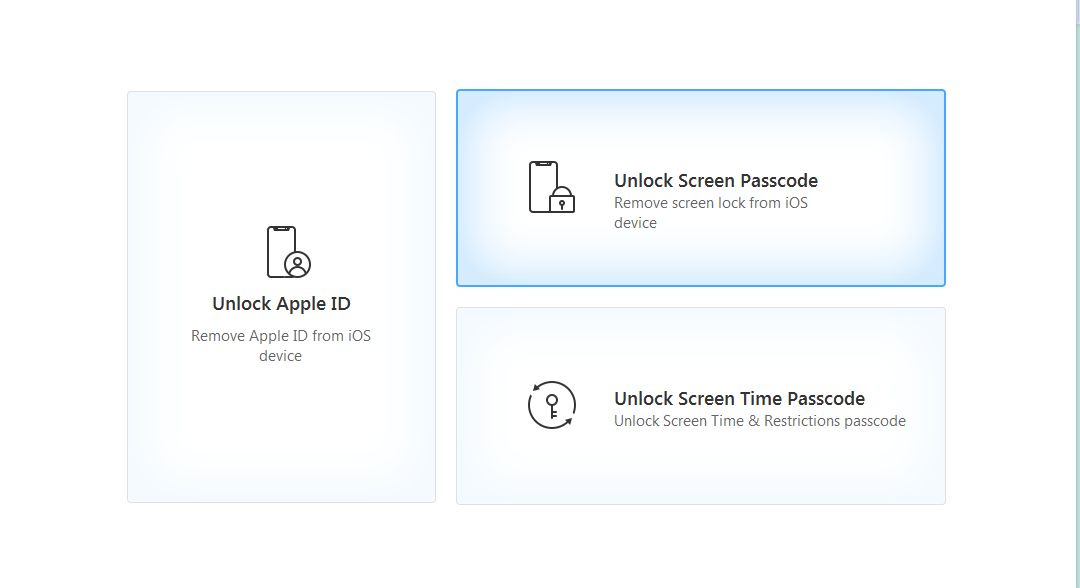 Step 2:
The
Warning
is important for us, we can't regret once start to unlock locked iPad by the tool. So please read the warning carefully.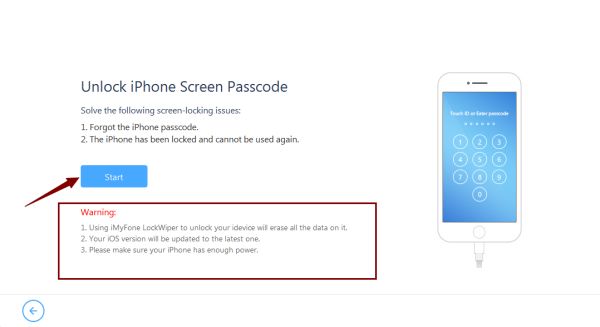 Step 3:
Connect iPad to the computer via USB cable, and make sure the connection during the whole process of unlocking iPad. Eelphone iPhone Unlock will detect your iPad firmware version automatically. If the detected firmware version on the tool is right click on Download to start download firmware package of the iPad, if not correct, please change the firmware version manually.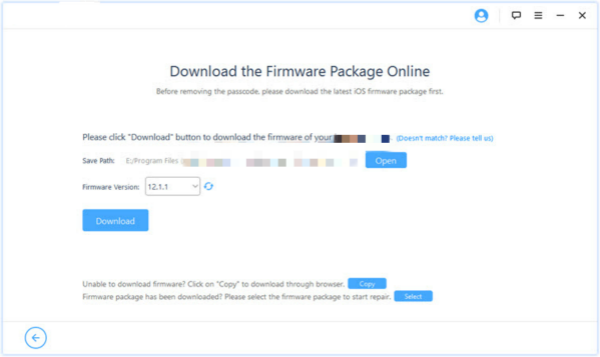 Step 4:
Once the firmware package downloaded, the next step is to extract iPad, so click on
Start to Extract
.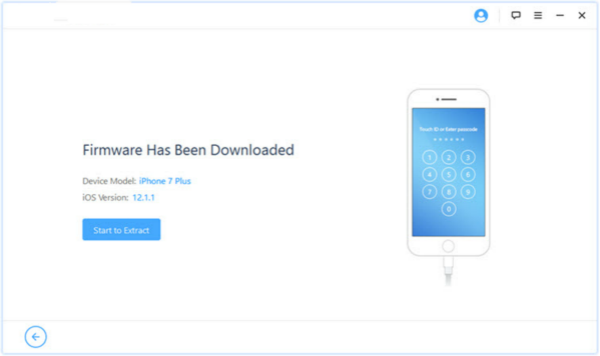 Step 5:
OK, after the extraction of iPad, we can
Start Unlock
locked iPad, make sure the connection of iPad to computer, the Eelphone iPhone Unlock is unlocking iPad.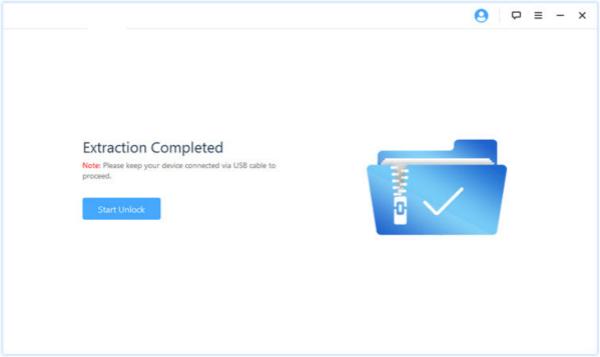 Wait a few minutes, the Eelphone iPhone Unlock will unlock locked iPad without passcode in the easiest way. If you have backed up iPad data, restore lost iPad data from backup files after unlocking. We can also reset one new password for iPad after unlocking locked iPad as we like.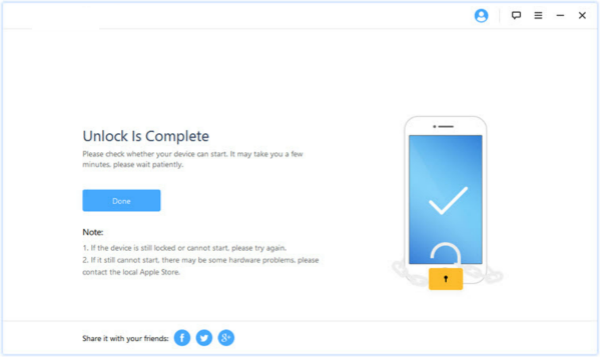 Alex Scott
This article was updated on 08 July, 2019

Likes

Thank you for your feedback!