Summary
The LG was locked, but we forgot LG phone password, how can we reset password on LG phone? Only the LG password reset tool can do it. Turn to EelPhone DelPassCode Android, which can reset LG Tracfone/aristo/stylo lock code without data losing, get out of locked LG just in clicks.
" My LG phone was locked for a long time, and I put it away also for a long time, yesterday, my mother's Sonny phone was water damaged, can't use any more, she asked me to send back my old LG phone to her, but so long time I didn't use the LG phone, it was locked for so long time, is it possible to reset LG phone without password? "
Password is one protection for phone safety, also the protection for information and property security, but once the LG phone was locked, how can we reset LG phone lock code? With EelPhone DelPassCode Android, we have the last chance to reset LG phone forgot password. The most important, and most attractive is that we can reset LG phone lock code without data loss. And whichever the LG lock type, password or PIN, or pattern lock, the tool will reset LG phone without any data loss.
Part 1: How to Hard Reset LG Phone/tablet for Free
Without screen password, we can force reset LG phone, when Find My Device feather was disabled on LG phone, force reset LG phone will bypass LG screen lock.
Step 1:
Power off LG phone/tablet, then press and hold on Power+Volume Down buttons at the same time and release the power button when LG logo appears on the screen, keep holding on volume down button.
Step 2:
Release Volume button when the reset screen appears, use the volume button to switch to the YES button on the screen, use the power button to select it.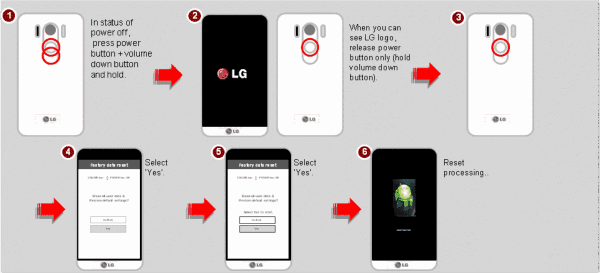 The reset process takes a few minutes, and wait until the reset process finishes. But when Find My Device was enabled on LG phone/tablet, the Google verification lock will work, just enter the Google account and password to bypass Google verification lock on LG phone/tablet.
Part 2: How to Reset LG Phone Without Password With Ease
In fact, we can also use recovery mode directly to reset password on LG phone, but after recovery mode, we will lose all data in LG phone, and we always reset LG phone password in failure because of the complex process. So it's better to turn to EelPhone DelPassCode Android to reset LG phone password without data loss and with the detailed guide, we can reset LG phone in clicks with ease.
Step 1:
Tap on the Download icon above to free download EelPhone DelPassCode Android to your Window or Mac, after installation, launch it and from the home page of the tool, click on
Remove Screen Lock
. Just click on it to reset LG phone when locked out.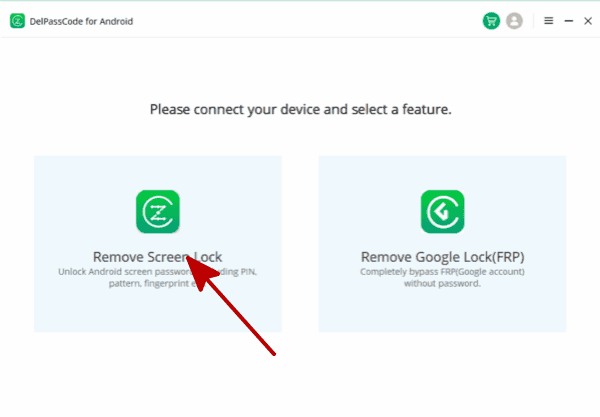 Step 2:
Plug locked LG to computer via USB cable, and from the interface, we will know that the tool can reset phone in different lock type. Click on
Start
to switch to the next window. But it's better to read the notes on the interface.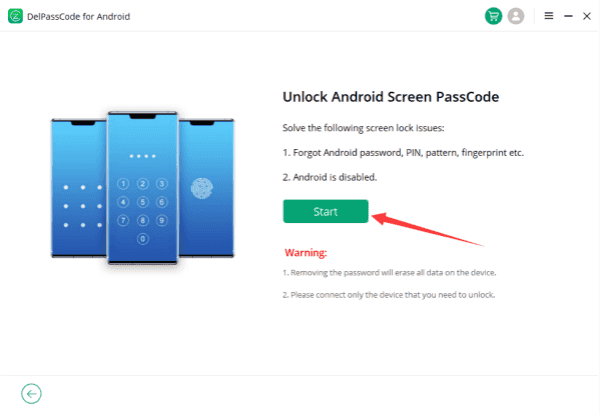 Step 3:
Don't disconnect the LG phone when the removal is bypassing the screen lock. Or will make the failure of the process.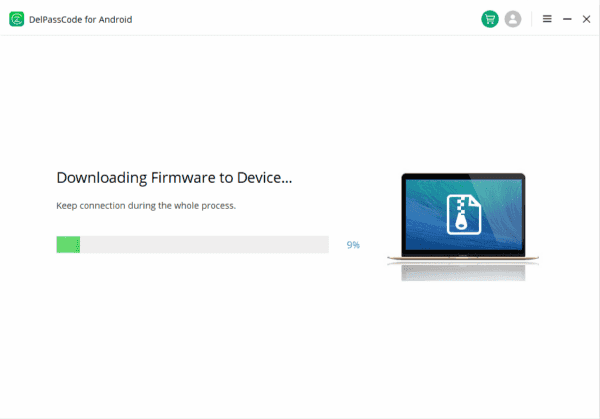 Step 4:
Setup the LG phone after having reset LG phone.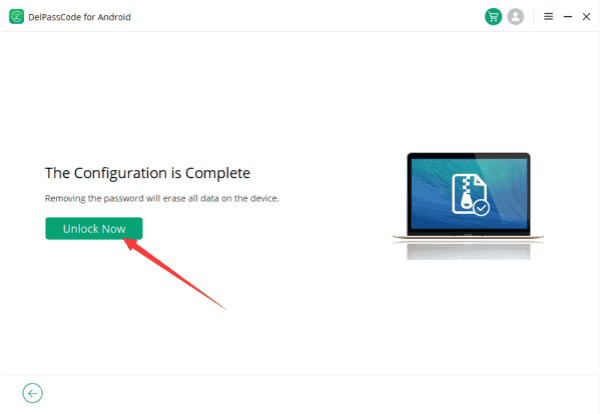 Until now, we get into locked LG phone without password, reset one new lock code for your LG phone, and don't forget it again. Without any data loss, we reset an LG phone when it is locked.
Alex Scott
This article was updated on 12 May, 2021

Likes

Thank you for your feedback!