Summary
How to fake your location on Snapchat? Are you using VPN on your iDevice? The VPN is one way to fake Snapchat location, or you can use the EelPhone Location Faker to fake location on Snap Map with one click anywhere you want.
Snap Map is one popular feature that sharing the exact location and the enjoyments to all or part of snaps. Snap Map makes the snaps more interesting sharing in snap in Bitmojis, your friends will know what you're doing by the Bitmojis from the Snap Map.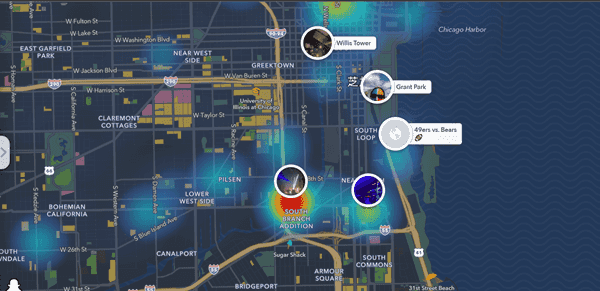 From Snap Map, all Snapchat friends' locations and the statue will be clear. When you want to get more details-exact location and snap sharing on Snapchat, tap on friend on Snap Map to get more. No doubt that if you've enabled the Snap Map feature on your Snapchat, your snaps will be viewed by your friends you've admitted to viewing your snaps.
It's one fun way to share your snaps on Snapchat, get more attention from other friends all over your location.
It's also dangerous if the malicious friends use your exact location on Snap Map to locate you. And when you don't want to share the exact location to others, like your boss, like your colleagues, even like your girlfriend. How can we fake location on Snapchat?
How to Change Location on Snapchat with One Click
When you put the location to the snap, your friends can get your location from snap easily. You can turn off Snapchat location feature from settings, all friends on Snapchat can't get your snap location or don't put the location to the snap you've just shared on Snapchat.
Another way, fake Snapchat location with Snapchat location spoofer. It's more amusing to fake Snapchat location rather than turn off Snapchat location feature. With EelPhone Location Faker, with one click you can fake a location on Snapchat.
Step 1:
Download EelPhone Location Faker on PC, enable the Snapchat location spoofer after the installation. If you only want to fake location on Snapchat, the first feature from the left side is enough.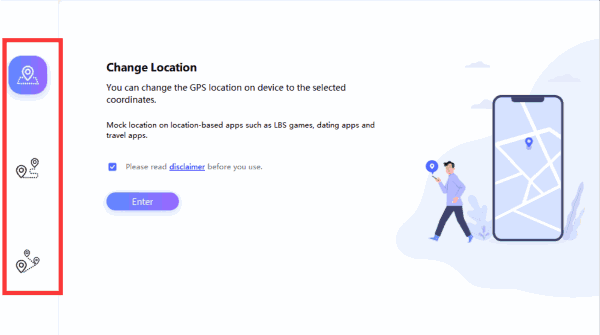 Step 2:
Tap on the
Enter
button to start changing Snapchat location.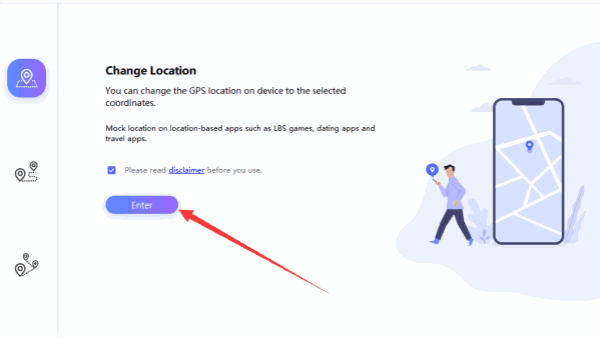 Note:
You should link the iDevice to the computer now, keep connection before the Snapchat location was changed with success.
Step 3:
From the next interface, select the location you want to fake to from the map. You can select any location you want all over the world.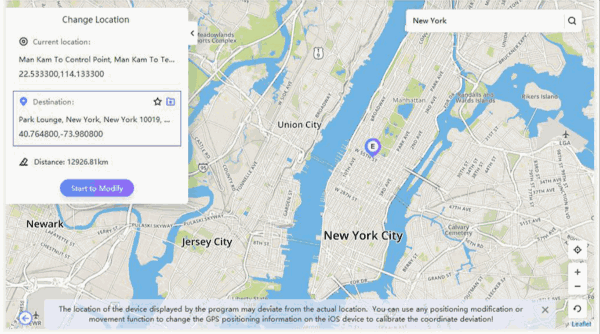 Step 4:
When the fake location was selected, tap on the Start to Modify button to move your real location to the fake one.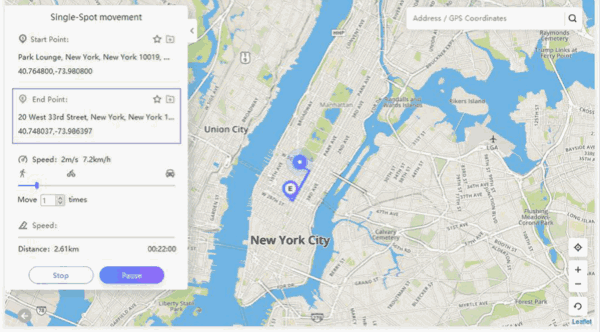 Then restart and use your Snapchat with the fake location. It doesn't matter that you turned on the location feature in Snapchat settings.
How to Turn Off Snap Map Location
Snap Map is one feature of Snapchat, how to get into Snap Map feature? When you enter Snapchat with Snapchat account, switch to the main interface of Snapchat, do a two-finger pinch on the camera screen to get into Snap Map feature, from the right upper corner, tap on the three-dots icon to get more settings about Snap Map, tap on My Location to turn on Ghost Mode which will hide your snap on Snap Map.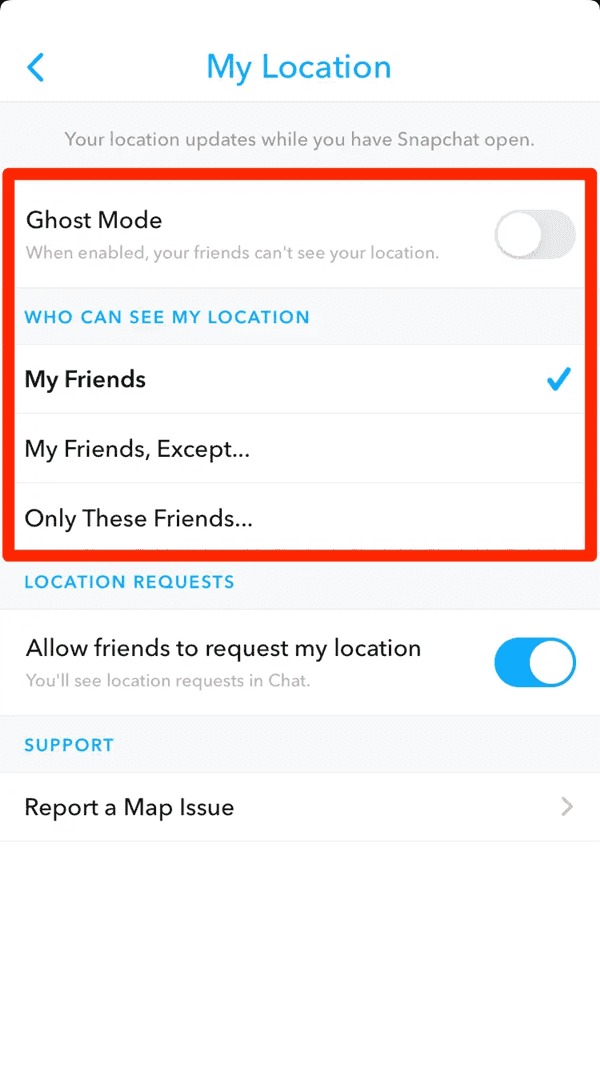 When you enabled the ghost mode on Snap Map, only you can see your snaps on Snap Map, you won't share any snaps with your friends. The Snap Map is for getting snaps from your friends rather than sharing snaps.
You can also disable the Snapchat location feature to turn off all locations on Snapchat, go to Settings>Apps>notifications>Advanced > Permission Manager>Snapchat>location, turn it off to disable the location feature on Snapchat. It means that not only you can't get your location when you're using the Snap Map feature, but when you want to add a location to your snap, you can't get your location.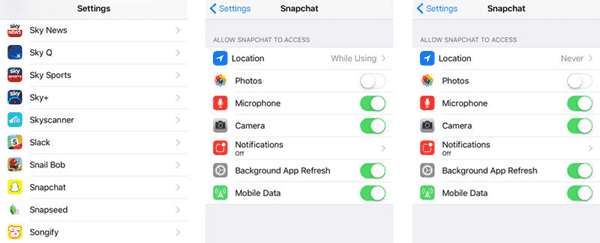 All in one, the Snapchat location spoofer-EelPhone Location Faker is the best way about how to change your location on Snapchat 2022. the whole process takes only two clicks to get the fake location on Snapchat.
Alex Scott
This article was updated on 30 December, 2021

Likes

Thank you for your feedback!