Summary
How to change your location on Tinder? Change your location on Tinder without paying when you're already the Tinder Plus or Tinder Gold. It's easy to fake GPS Tinder from Tinder settings. For those who don't have the free feature to enable Tinder travel mode, use the Tinder location faker to change Tinder location anywhere you want.
Tinder, one new dating APP, is free for all iDevice users. It provides the occasion to make new friends around your exact GPS location. When you swiped the photo on Tinder to the right side according to the a short bio and a list of their personal interests, it means that you're satisfied with the stranger and would like to get more information rather than only one picture. You can only get more about the good impression person when he/she swiped your photo to the right side also.
Tinder is one APP for mutual choice, only when two persons like each other at the same time, they'll proceed to the next step-send messages to each other. But if it failed to match two persons, just browse another person's details.
For free Tinder users, they can get a limited number of matches and the persons should be those who're using Tinder also around your iPhone GPS location. When you subscribed to Tinder plus or Tinder gold member, an unlimited number of matches and the easy way to change Tinder location from settings for free by entering any location you want, then you can match more dating choices from all over the world.
Part 1: Tips about Tinder Location
Tinder is one geosocial networking and online dating APP for iDevice users, it matches the most agreeable new friends for you in the shortest time with the GPS service on mobile device. According to Tinder location, some common issues emerge:
How Does Tinder Location Work
The dating targets were distributed on Tinder nearby with the GPS feature on iDevice. The Tinder filters the most matchable Tinder users, then send the users to you, once both users like each other, you can chat with another person on Tinder.
Can you Change Location on Tinder
Generally, the Tinder location moves when your mobile device is moving, in other words, Tinder location changes with mobile movement. Different Tinder dating match person when you move from one place to another one. If you want to change location on Tinder, go to the next destination. But for Tinder plus and Tinder gold users those who pay for Tinder to get more authorizations like unlimited likes/rewind last swipe/super likes/passport to swipe all around the world, etc. So it's free for Tinder plus gold users to use the Tinder passport to change location on Tinder to anywhere you want at home from Tinder settings.
Tinder Location Not Working
Tinder location not working, you can't locate the dating person. The Tinder locates the nearby satisfying friends with the help of GPS, make sure that the Location Service is turned on or not by going to Settings> Privacy>Location Service, turn it on to using the GPS feature on iPhone. If the Tinder location not working either, exit the Tinder and then log in one more time after a while.
It's easy to register on Tinder account with the phone number that you're using on iDevice, it doesn't matter even that you are not the Tinder plus or Tinder gold member, because you can still get satisfied dating friends nearby. For those who want to change Tinder location, the second part provides two ways.
Part 2: How to Change Location on Tinder
Tinder provides the best dating persons for your according to the location on iDevice, but if all new persons nearby are unsatisfied, how to change my location on Tinder? Here are two available tips.
Way 1: How to Change Location on Tinder for Free
How to change location on Tinder? Update your GPS by moving to another place, your Tinder location will sync to the new location also.
For Tinder plus and Tinder gold users, no need of real movement, you can change Tinder location from settings using the Tinder passport feature.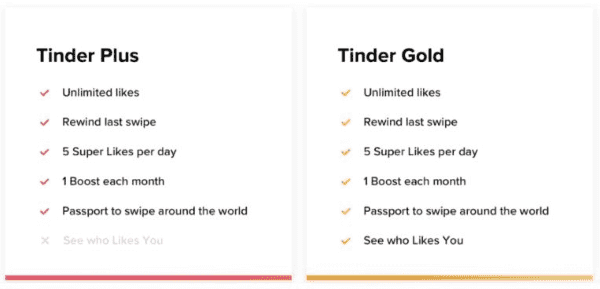 Step 1:
Sign in Tinder account using the phone number on your mobile device, then go to the Profile section where includes the settings.
Step 2:
Under the photo, tap on the Settings icon to change Tinder location.
Step 3:
From the next interface, from DISCOVER, tap on Location to get more locations you want.
Step 4:
The first location is the exact GPS location of your iPhone, if you want to fake GPS location on Tinder, tap on Add a new location to search out the location you want fake to.
Step 5:
You can enter the exact location to the search box on the top, or you can find out the location from the map below.

With Tinder passport, you can change Tinder location to anywhere you like to get more likes and more new friends. It's one effective way to get new friends in a new place, it's also the way to get high-matched dating partners.
But for those who are free Tinder users, how to change location on Tinder? Switch to the second part.
Way 2: How to Fake GPS Tinder with One Click
Now that Tinder uses the GPS location on iPhone, for free Tinder users, whey can fake iPhone location using the EelPhone Location Faker to anywhere they want, for the Tinder dating APP installed on iPhone, change Tinder location using the faking GPS location also.
Unlimited using times within the planned time, fake GPS Tinder around the world. You'll get more chances to dating with a new person anywhere you like at home.
Step 1:
Download EelPhone Location Faker to PC, launch the location faker after installation. From the main interface of the Tinder GPS faker, from the left side, the first feature is enough to change Tinder location.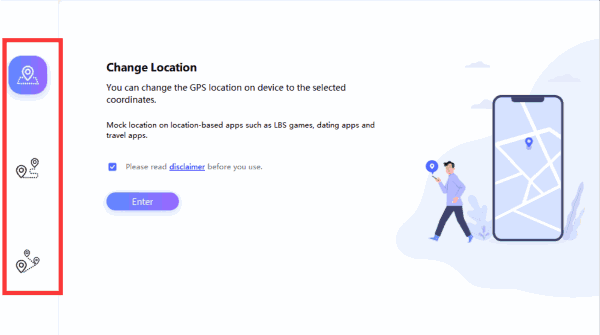 Step 2:
Plug your iDevice where installed Tinder APP to the PC using the USB cable.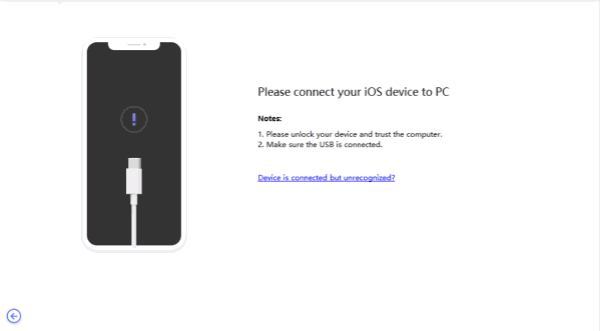 Step 3:
Tap on
Enter
button to starting changing Tinder location.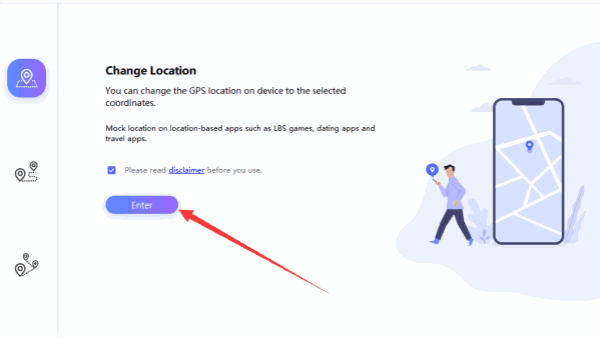 Step 4:
From the map, use the mouse to move the map and select one spot as the destination location you'll change to.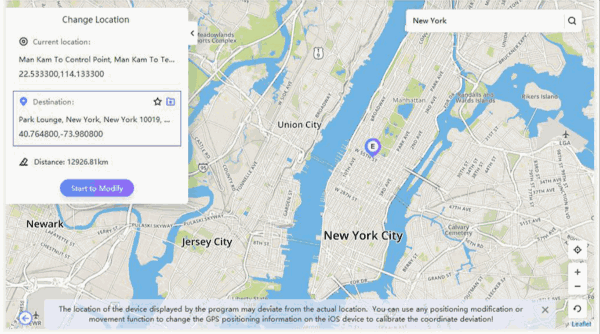 Step 5:
Tap on
Start to Modify
to fake Tinder GPS location.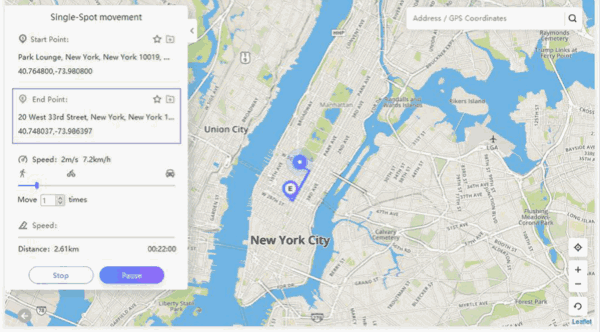 It's only one click to set your Tinder location to anywhere you like so that you can match more dating persons without location limitations. According to your Tinder account statute, choose the way from the second part to change Tinder location with ease.

Likes

Thank you for your feedback!