Summary
Spoof find my iPhone location so that you can't be fund by someone when you got one second-hand iPhone but the find my iPhone feature was enabled, what's more, iOS spoof location used by many game fans, like pokemon go. EelPhone Location Faker is the easiest method to get spoof iOS location.
Jailbreak your iPhone can spoof iPhone location as you like by setting up the spoof location tool to settings. But jailbreak will heart your iPhone, and your iPhone can't be repaired in apple service for free. What's more important, with the development of the GPS spoof app iPhone, we can already iPhone GPS spoof without jailbreak with iPhone location spoofer.
Part 1: Why You Should Spoof Location iPhone
The high search rate of "spoof location iPhone" online means that more and more apple user would like to get the iOS location spoofer to hide their exact location. Two reasons make apple users keen to spoof location iOS.
Spoof Someone
iPhone users would like to hide the exact iPhone location so that others can't find them out. When your iPhone was tracked by your girlfriend, it's so distraught, right? You would like freedom even they are your parents and girlfriend. Spoof location iPhone so that you can go anywhere you like.
It's one requirement for freedom, iOS location spoof makes them feel easy when they want their personal space. iOS location spoofer provides the easiest method to spoof iPhone location, choose any location you want.
Game Requirement
pokemon go is one famous game, which goes on based on the collection of pokemon, the more pokemon you take, the higher level you'll get. But the pokemon were hidden all over the world, how can you go to all place you want by standing in one place only. iOS location spoofer achieved it because you can choose any place all over the round.
Part 2: How to Location Spoofer iOS With Jailbreak for Free
Jailbreak iPhone make your iPhone more operable, you can make personal settings, download app to your iPhone for free, you'll get the highest authority of your iPhone, but you should know that jailbreaked iPhone is out of apple protection, your iPhone get into the situation more dangerous, so consider carefully before jailbreak your iPhone.
You should download the checkn1x-1.0.6-amd64.iso and rufus-3.1.1.exe to windows, and you should prepare one USB drive. About the detailed steps to jailbreak iPhone on windows, you should follow the article: how to jailbreak iPhone on windows.
Part 3: How to Spoof My Location iPhone With Jailbreak
For find my iPhone feature enabled iPhone, anyone can locate your location from find my iPhone with your apple id and password, that's why your parent and girlfriend can get your location any time.
If the second part is so difficult for you to spoof iPhone location manually, get the easy operation to spoof iPhone GPS location with the help of EelPhone Activation Lock Removal, which provides the automatic jailbreak process on mac.
Step 1:
Download the tool on your Mac, then launch it after the installation, from the main interface, you should read the precaution in advance, then click on the
Start
button to go on.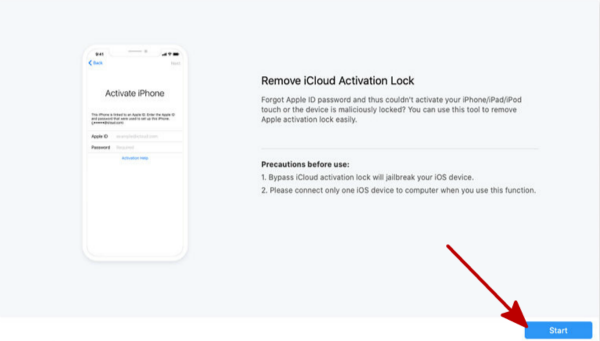 Step 2:
Link the iPhone you want to spoof iOS location to MAC, the tool will download the jailbreak data package to your iPhone automatically.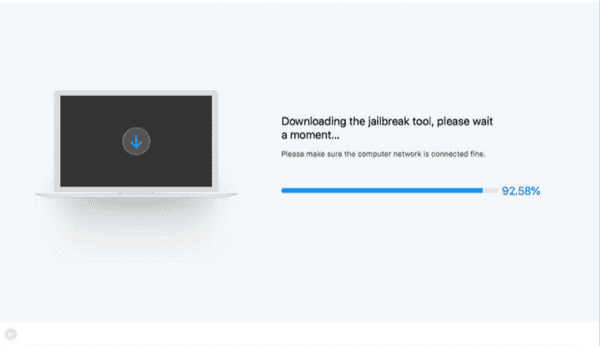 Step 3:
Click on
Start Jailbreak
button once the data package was downloaded with success.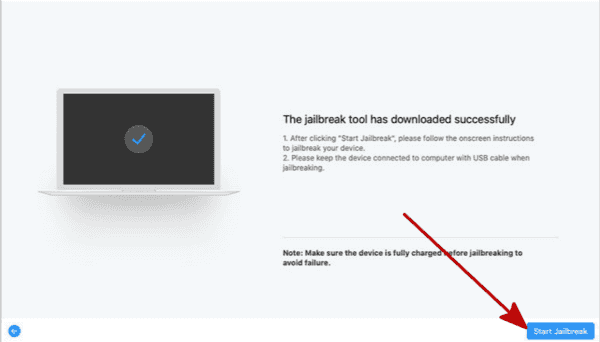 Step 4:
Follow the guide on the tool to do some operations on iPhone.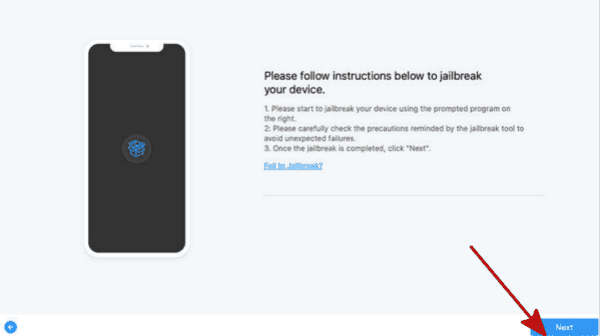 Step 5:
Check the iOS version and then click on
Start Remove
. At last, be patient and keep connection.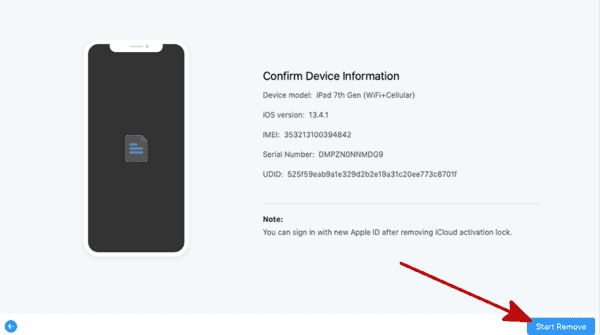 It's almost one automatic method to jailbreak iPhone, but the precaution from the main interface is important. It's one effective method when you got one second-hand iPhone with find my iPhone turned on. But if you only want to GPS spoofing app iOS, the last part is the best choice for you, easy and no data loss of your iPhone.
Part 4: How to Get iOS GPS Spoof Without Jailbreak-EelPhone Location Faker
spoof location iPhone without jailbreak should the help of EelPhone Location Faker. No need of jailbreak, spoof iPhone location anywhere you want.
Step 1:
Download EelPhone Location Faker on windows, only windows version now, so you should get one Windows. If you only want to spoof iOS location, just use the default feature-change location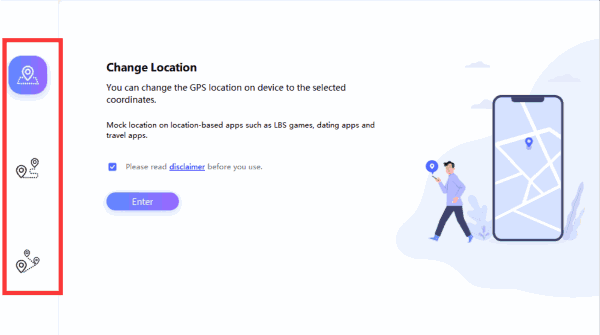 Step 2:
Link the iPhone to the location you want to spoof to computer. Click on
Enter
to start the location spoof process.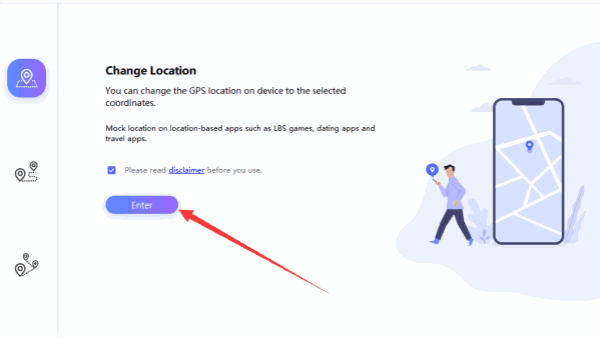 Step 3:
Search the location you want to use from the search box, or you can click on the map to get the spoofing location. Then click on
Start to Modify
to spoof GPS location iPhone.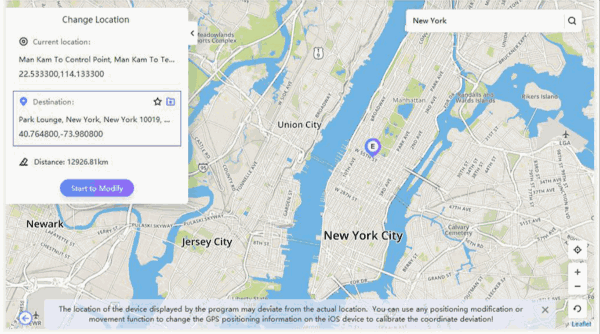 Your iPhone will in the modified location until restarting your iPhone, no need for a long time connection, you can take your spoofing location iPhone to any place you want.
If you want to spoof location iOS permanently, the second and the third part are two operable choices, but if you only want to spoof your location iPhone one time, use
EelPhone Location Faker
is the best choice.
Alex Scott
This article was updated on 13 March, 2023

Likes

Thank you for your feedback!