Summary
Do you want to go more places to get more pets on Pokemon Go game? Change Pokemon Go location to get more pokemon without any movement at home is not impossible now, because you can spoof iPhone location with EelPhone iPhone Location Faker, fake iPhone location to anywhere you like.
Pokemon Go, one well-known game for Android and iOS system, it's one pocket game but liked by so many people all over the world. Pokemon Go combines the AR technology, use the real location information to get Pokemons, the gamers use the pokemon they got from different location to battle with others.
You can get different pokemon from a different location, and the map you can get the pokemon depends on the location you moved to, it's a real location. So on iPhone or Android phone, if you want to get more Pokemons, you should go to more places.
But the GPS location is limited, it's impossible to go anywhere at home, so the quantity and the quality of the Pokemons are limited also, but it's possible to spoof iPhone location to fake Pokemon Go? Of course, you can, but you should use the EelPhone iPhone Location Faker to fake GPS Pokemon Go, it's also the only method to get the best place to spoof Pokemon Go.
Part 1: Pokemon Go spoofers to Fly GPS Pokemon Go
Pokemon Go joystick aims to go to more places to get more Pokemons, select the best pokemon from all you got by GPS joystick Pokemon Go, when you battle with competitors, you have more choice by checking the competitor's pokemon.
Different from other game, Pokemon Go take the real location in use, you move, your Pokemon Go moves, it's almost totally same as the real map in Pokemon Go, it's more true and closer to our life.
Pokemon Go spoofing app can make the virtual location of pokemon by faking iPhone location. EelPhone iPhone Location Faker is the best spoofer for Pokemon Go iOS.
EelPhone iPhone Location Faker:
1.No jailbreak of iPhone
2.Real map that you can choose
3.Pokemon Go iOS spoof with one click
Pokemon Go spoofing 2022-EelPhone iPhone Location Faker will lead you to all locations to get more pokemons.
Step 1:
Download this Pokemon Go spoof app on computer according to your computer operation system, launch this Pokemon Go joystick app immediately after the installation, from the interface of the Pokemon Go spoofer, you can create the spoof location or the spoof movement route according to your needing.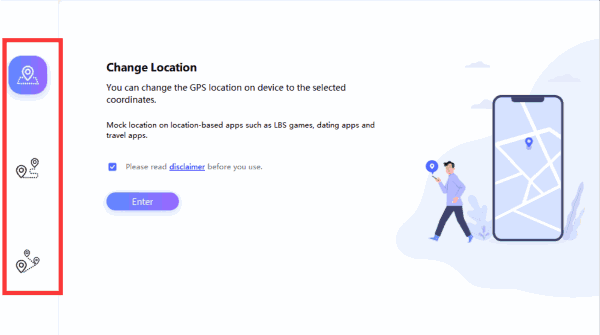 Step 2:
Link your iPhone to computer via original usb cable, trust computer on your iPhone, once your iPhone was linked to the best spoofing app for Pokemon Go, click on
Enter
button to switch to next page.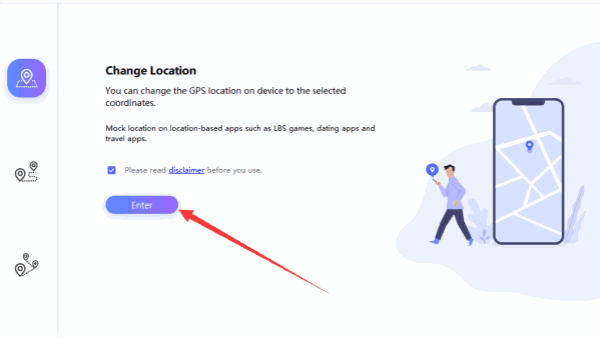 Step 3:
From this page, it's the real worldwide map, use the mouse to enlarge or zoom out the map, get the spoof location you want to go on the map.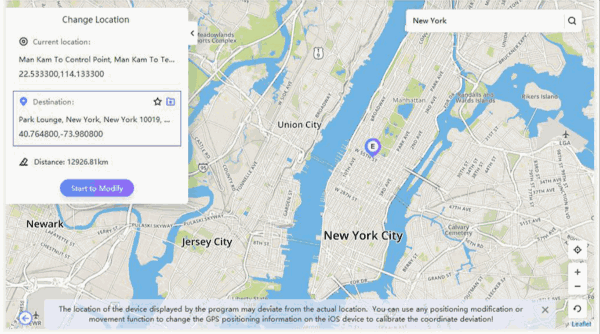 Step 4:
Click on
Start to Modify
to change your Pokemon Go GPS location on iPhone.
After the pokemons were caught in a spoof location, click on the Stop button, then choose another location from the map to fake GPS for Pokemon Go.
Actually, Pokemon Go best places to spoof depends on the experience of Pokemon Go game. And it's easy to fake Pokemon Go when you use EelPhone iPhone Location Faker, no need for jailbreak, the whole process takes only one click to change Pokemon Go location. More place you go, more pokemons you can get.
Part 2: How to Get More Pokemon Without Pokemon Go Spoofing APP
In the case that you don't want to use the Pokemon Go spoofing locations app, you don't want to pay for it, how can you get Pokemon Go hack location? Two ways are available:
Spoofing in Pokemon Go with VPN
Use VPN on your iPhone, but the VPN is also charged app for device. You can search on app store to get one VPN app, download and install it on iPhone. You should do some operations on iPhone settings to use the VPN app, it's not easy to install and use it on iPhone with success, but it's also effective to spoof iPhone Pokemon Go location by selecting different line.
Help of Friends
Do you have friends all over the world? Why not ask them to help to change Pokemon Go location by using your Pokemon Go account in overseas. But how many places your pokemon can go depends on how many friends you have all over the world.
From all tips above, EelPhone iPhone Location Faker is the best method to change location for Pokemon Go, you can even get the best places to spoof Pokemon Go.
Alex Scott
This article was updated on 30 December, 2021

Likes

Thank you for your feedback!