How to Turn Your Transfer from iPhone to HUAWEI with Ease

Alex Scott,
26 December, 2018
Summary
Move contacts from iPhone to HUAWEI P20 / MATE20 in 3 steps. Almost all type of data from iPhone to HUAWEI can be transferred.
At this moment, we are in a society which is developing fast and constantly. Technology and science are deeply rooted in everyone's heart and life. The improvement of people's living standard is inseparable from the development of science and technology. Nowadays, almost everyone has a cell phone or more than one. People tend to chat and express feelings or convey working information using social network like WhatsApp, Facebook, etc. But the contacts in people's phones are also important. Because our life is always full of urgent and unexpected things. Making phone calls is a fast way to convey information to others. So it is necessary to restore other people's contacts.
However, when you want to buy a new phone, you will find it is wasting time to save the contacts to another phone one by one. Therefore, you need a transfer tool which is called Transfer Phone to help you solve this problem. With just several clicks, you will transfer your contacts to another phone in a short time. All you need is to download this software in your computer and run the program with the guide occurring on the screen. We are going to use Samsung and HUAWEI as an example. Try to read the whole article and find out how to transfer contacts just in a few heartbeats.
Detailed Steps to Download Contacts from iPhone to HUAWEI.
Step 1:
Download
Eelphone Mobile Transfer
, launch it and click "
Phone to Phone Transfer
"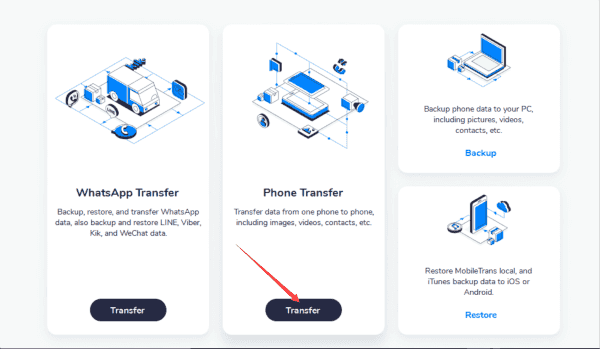 Step 2:
Connect iPhone and HUAWEI with computer via USB cables
To connect your phones to your computer, you need two USB cables which are matched with your phones' model. With two available USB cables, you can make both your phones detected by your computer in order to go on the next step. Therefore, make sure your USB cables are useful and suitable for dealing with this problem. If your phones cannot be detected by the software, hit the "
Cannot recognize the device
" button in the lower right corner to see what you can do to fix this problem.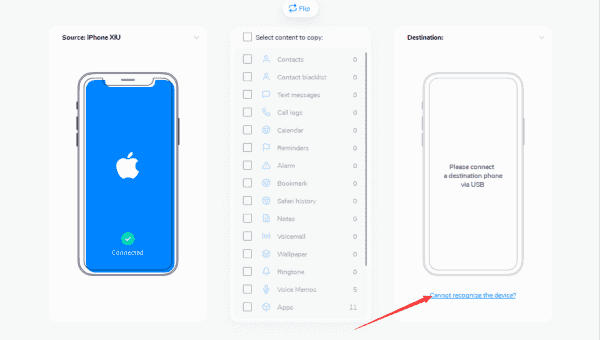 Note:
You should allow USB Debugging in your HUAWEI.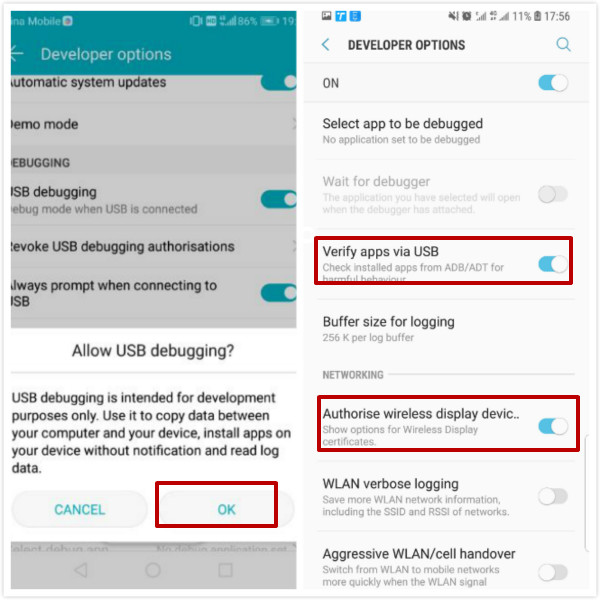 Step 3:
Pick the contacts you want to transfer from iPhone to HAUWEI.
You can find that there is a change in the middle listed file types which can be selected in this moment. The first content, contacts, is what we are going to choose. Click the small box to pick up the specified people that you want to save and transfer to the destination phone and then go to the next operation.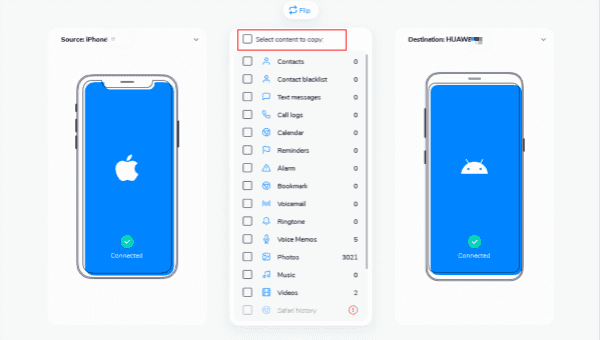 Step 4:
Start the transfer process
When the decision is made, start the transfer process by clicking the "
Start Transfer
" button at the bottom. The transfer process will soon be finished.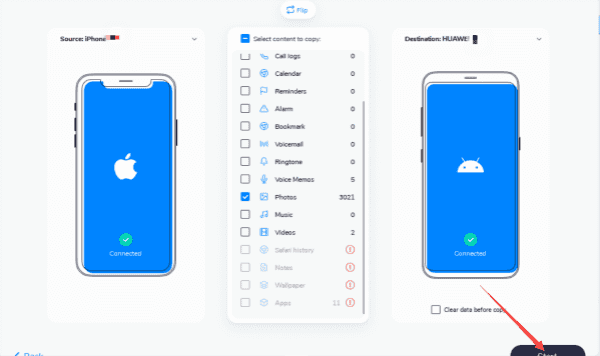 Here, you have done all the steps above. Have you already learned how to transfer contacts from your source phone to the destination phone? we suppose you have already got it. If you have not get it, it doesn't matter, just review the above steps and try to learn it again.
We hope all of you can find it easy and safe to transfer contacts from one phone to another phone.
Alex Scott
This article was updated on 13 June, 2019

Likes

Thank you for your feedback!