How to Ttransfer Contacts to New Phone for Free

Alex Scott,
21 January, 2019
Summary
How to get contacts on new phone? Transfer contacts from Android to Android, transfer contacts from Android to iPhone, transfer contacts from iPhone to iPhone, with Mobile Transfer, you can send contacts to new phone within steps.
" I have bought a Huawei Mate 20 pro two days ago, but my old phone is iPhone 6s, I'm a seller, there are so many contacts in my old iPhone 6s, if I enter the contacts in iPhone one by one to Hussein, it's so bad, how many time I need? But my friend said it's impossible to transfer contacts from iPhone to Android phone because they are not the same system, one is an Android system, one is iOS system. OMG, so many contacts, and other data like photos/SMS /call logs, etc, all I want to move from iPhone to Android. I need help, I need professional help! "
In the moment when we change the phone model, we feel so stressed about the transmission of data, especially the contacts, how do I transfer my contacts to my new phone is one big problem for us. And in our mind, transfer contacts between phones is impossible when those two phones are different systems, actually, now, already, we can transfer contacts from phone to phone with the different operating system. If those two phones are all iPhone and you have iTunes or iCloud, you can restore from backup to transfer contacts from one to another. Just sign in the same count of iTunes or iCloud in your new phone. But if you use iCloud, you'll transfer all data type of data from one to another iPhone, you can't select the data type. If your old phone and new phone are different systems, you need to turn to one Mobile Transfer tool, and it is the best way to transfer phone contacts to new phone. Simple operation, just several clicks.
Part 1: How to Transfer Contacts from Old Phone to New Phone [Free]
Actually, transfer contacts between phones, between iPhone, between Android, between Android and iPhone, if we want to move contacts from one phone to another, use the Google Contacts as the medium to transfer contacts between phones.
For iPhone, use the iCloud backup file to backup contacts in iPhone, and then export contacts to computer as Vcard format or import Vcard format document from computer to iCloud.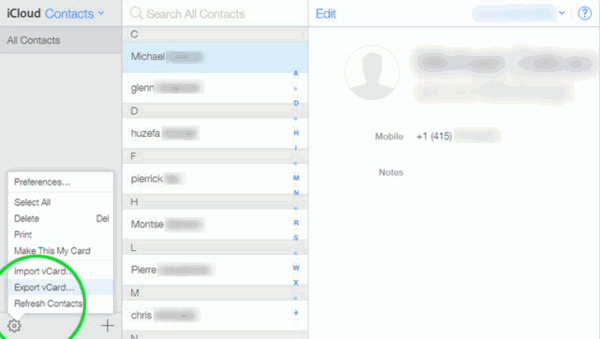 Google Contacts can also import or export Vcard document, and Google Contacts tool is useful when one phone is Android between two phones.

For Android phone,
Settings>Account>Import/Export Contacts
, we can export Android contacts as Vcard format, or import Vcard document from Google directly to the Android phone.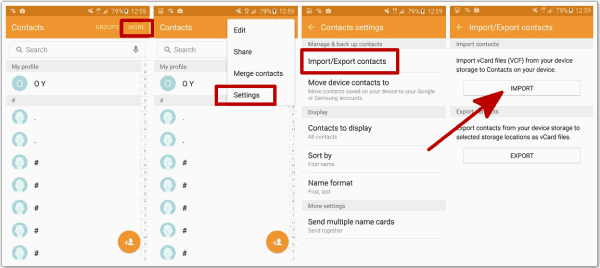 Part 2: How to Get Contacts on New Phone [Quickest]
With
EelPhone Mobile Transfer
, no data loss, save your time, simple operation, and you can define the transmission datât type from one to another phone. And we also give you the detailed steps to transfer contacts to new phone.
Step 1:Free download EelPhone Mobile Transfer, from the home page, you can find several functions. Just click on "
Phone to Phone Data Transfer
", where you can transfer contacts from Android to Android, from iPhone to iPhone, from Android to iPhone.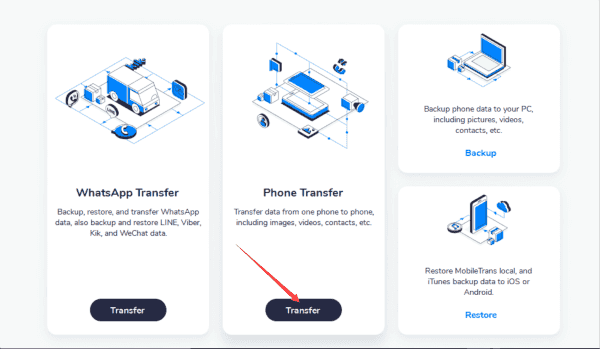 Step 2: From the "
Phone to Phone Data Transfer
", firstly, connect your two phones to computer via USB cable.
Note:
In the case that your phone is Android, don't forget to allow USB debugging in your phone, it's very important if you want transfer contacts from one Android phone to another phone.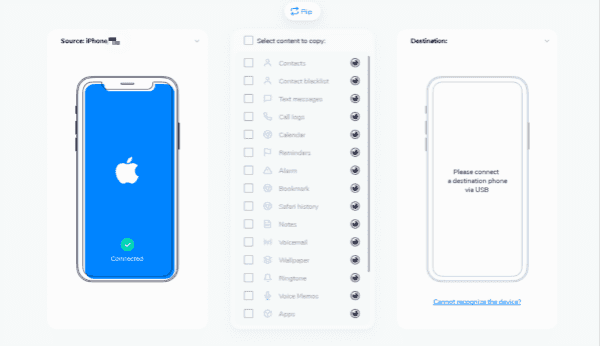 Step 3: In the left, its source phone, from where to transfer contacts, in the right side, it's destination phone, to which the source phone contacts transferred. You can switch the source phone and the destination phone by clicking on "
Flip
".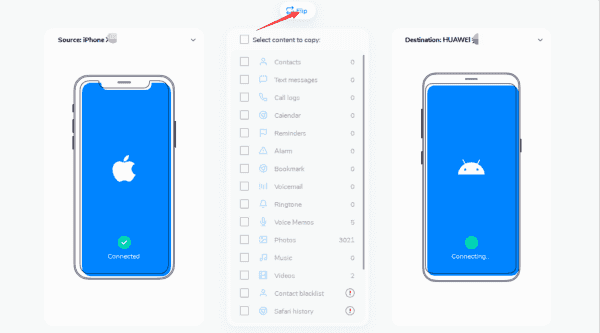 Step 4: In the middle, you can see all data type you can transfer from one phone to another phone. Photos/contacts/call logs/audio/app/app data etc. Here you click the box before "
Contacts
", then click "
Start Transfer
" to transfer contacts between phones.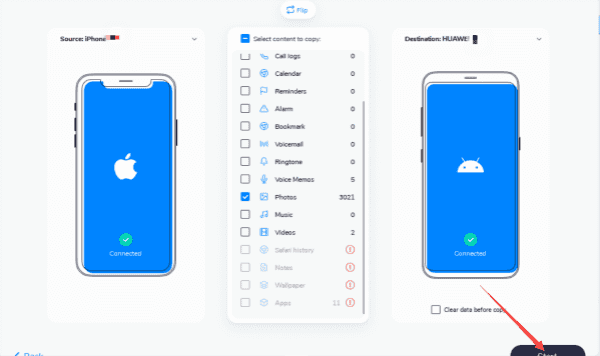 It will cost a moment to detect your source phone contacts, and you can choose which contacts you want to transfer from one phone to another phone.
It's the same operation when you want transfer data from iPhone to iPhone or iPhone to Android or Android to Android.
Alex Scott
This article was updated on 01 April, 2020

Likes

Thank you for your feedback!