How to Transfer Text Messages from iPhone to Huawei

Alex Scott,
15 March, 2019
Summary
The release of Huawei Pro 20 bring one trend to change phone model from iPhone to Huawei, text messages is important same as contacts and photos for us, so we also need move text messages from iPhone to Huawei. In steps, we can send all text messages from iPhone to Huawei.
At ordinary times, we like to send text messages to others to convey important information, such as blessings, apologies, acknowledgments, time schedules and so on. Because text messages can be transmitted quickly to other people's mobile phones and are not easy to ignore them. In addition, sending text messages is cheap enough, and they are easy to restore and convenient to look through again. Nowadays, people are fond of pursuing fashion and new things, and the speed of mobile phone replacement is also increasing. As time goes by, people are gradually storing important information on different mobile phones, because of the replacements of new mobile phones, the significant information is more likely to be lost. When we are aware of this situation, we have already found out that transfer important items from our phones to our computers is very difficult and it wastes a lot of our time to find the ways to do this thing. After you buy a new phone, the situation is not optimistic because you find it is hard to transfer important messages from a Phone to another phone.
But it is wasting time to worry about this problem, to transfer an important message from one Android to another Android, from iOS to Android such as from iPhone to Huawei, or the reverse process. here we highly recommend a transfer tool-
EelPhone Mobile Transfer
. It can be easily operated and the program window is simple and beautiful. With several simple clicks, your troubles can be solved in a professional and fast way. For more details, please keep reading the following article, and learn how to transfer text messages from iPhone to Huawei.
Detail Guide to Transfer Text Messages from iPhone to Huawei
Step 1:
Prepare both the USB cables and connect two phones to computer
Open the download file and install the software on your computer according to the instructions on the screen. Launch the program on your computer by double-clicking the program icon. After the program window showing up, then click the "
Phone to Phone Transfer
" button. And then link both iPhone and Huawei phone to the computer with two different USB cables.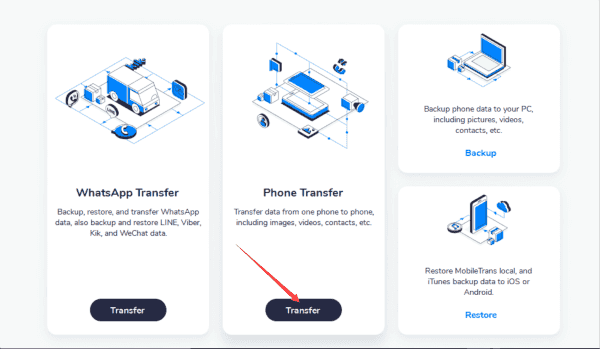 Step 2:
Choose what you want to transfer from iPhone to Huawei
Make sure you use two available USB cables so that your two phones can be detected by the software. When your phones are connected to your computer, then you can see the "
Text Massage
" button from the middle list. Next you can select the text messages that you want to transfer to your new phone.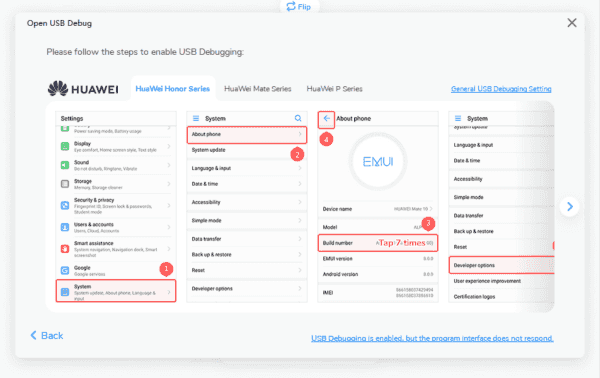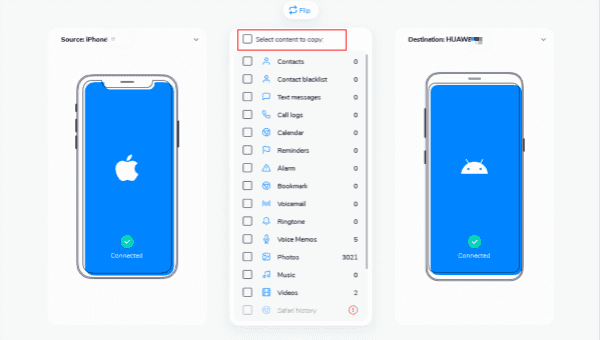 Step 3:
Transfer the chosen text messages from one phone to another phone
When you have already finished the above steps, you can click the "
Start Transfer
" button to begin the transfer. When the data transfer is finished, you can find out that the text messages in your iPhone and which you chose to transfer are in the new Huawei phone.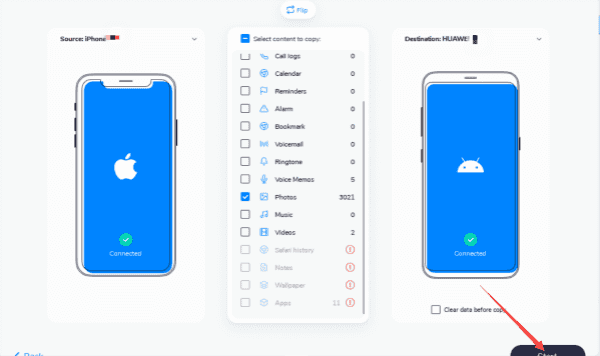 Congratulations! You have already finished all the above steps and it is believed that your text messages are transferred to another mobile phone successfully. We suppose you have found that it is not that hard to transfer text messages from iPhone to Huawei and we hope after reading this short article can help you solve your problems.
Alex Scott
This article was updated on 01 April, 2020

Likes

Thank you for your feedback!