Summary
How to stop my phone from crashing? With the help of buttons on the phone, you can fix phone keeps crashing for free, or use EelPhone Android Repair to repair crashing Samsung phone effectively.
Phone keeps crashing: keeps flashing/keeps turning on and turning off/keeps freezing, etc. The phone is unavailable when it keeps crashing. Don't worry, you still have several tips to fix Android phone keeps crashing effectively.
Part 1: Why Does My Phone Keep Crashing
Suddenly, your Android phone keeps crashing, phone turns on and turns off and won't stop. You can't access Android phone and use it normally. why is my phone crashing? Locate the cause of the crashing phone in this part.
Phone Keeps Popping the Storage is Full Notice
You're taking photos or videos, but the phone keeps popping the notice that your phone storage is too full to save more media data, but you're using Android phone and saving more photos and videos. Phone crashed and you can't restart phone with the power button on the phone.
Installed one Abnormal APP
Flooded with large quantity apps in the market, but so many apps are too new to install on your Android phone, it may don't match with your Android phone version, once you downloaded it to your Android phone, phone crashed and not work anymore.
One Link from Hacker
You've received one unknown messages with one link, you've opened the link by following the guide in the message. The unknown message was from hacker, the link is the way to hack your Android phone. You've provided the way to hack your Android phone by yourself.
Abnormal Operation
You've opened so many apps at one time and all apps are in background operation. The phone doesn't has so large storage space to work all apps you've enabled, phone crashed and frozen, you can't unlock and use it anymore.
Generally, phone keeps crashing issue is the problem of phone system damage, not the hardware problem, choose the right way to fix phone crashing issue from the parts below.
Part 2: How to Fix My Android Keeps Crashing for Free
Phone is crashing and won't stop, how to stop phone from crashing? Follow the free tips below to fix phone crashing step by step.
Tip 1: Power Off or Force Reboot the Phone
Phone keeps crashing and won't stop, hold the power button to turn off the phone normally. After a few seconds, the phone won't turn off and keeps crashing either, try to force power it off by holding the power and the volume down buttons at the same for over 5 seconds. The phone reboots automatically.
Tip 2: Remove Battery from Android Phone
You can also force reboot the phone by removing the battery from Android phone. It may damage the phone hardware and software, we don't recommend to remove battery from Android phone to fix phone crashing issue.
Tip 3: Wait Until the Phone Battery Ran Out
Phone keeps crashing and won't stop, you don't know how to fix it? Just let it be, when phone ran out of battery, charge it and then turn it on after a few minutes. If your phone can restart normally, good luck!
Tip 4: Reboot the Phone from Recovery Mode
You can also put Android phone into recovery mode, from the Android recovery mode interface, select the Reboot Now selection to reboot your Android phone. But for the phone with system issue, it's difficult to get into recovery mode using the buttons on the phone.
Tip 5: Factory Reset the Phone from Settings
Take the advantage of the gap of phone crashing, if you can still access your phone settings, you can reset your Android phone from settings directly: settings>System>Reset. All data and settings will be restored to factory settings. It's the way to fix crashing phone by erasing all data in the phone.
Apart from the last tip, other tips can fix phone keeps crashing without losing data. For Samsung phone, if all tips above don't work, EelPhone Android Repair is the best choice which can fix Samsung keeps crashing with clicks.
Part 3: How to Fix Crashing Samsung phone with EelPhone Android Repair
When Samsung phone keeps crashing, the tips in the second part don't work, EelPhone Android Repair is the best app to fix Samsung system issues with easy operation.
Step 1:
Download EelPhone Android Repair to windows, it's one windows app. Install and open it. From the main interface, several free feathers are available, you can use all free feathers any time. But now, what you need is Repair Android System.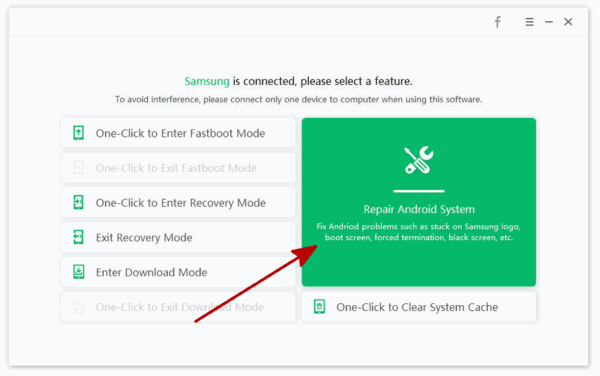 Step 2:
EelPhone Android Repair can fix almost all Samsung system issues, before tapping on the Repair Now button, read all information on the interface.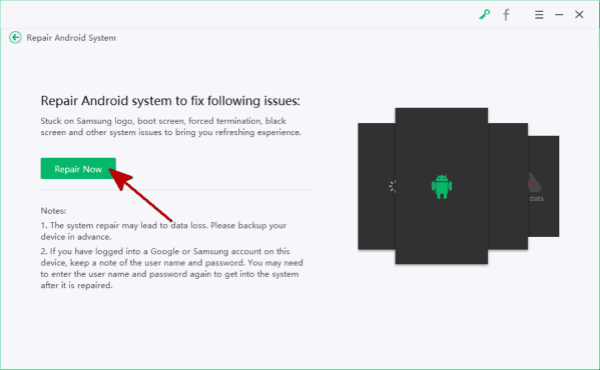 Step 3:
The tool will fix Samsung system issues by downloading the corresponding firmware package, so, it's the step to confirm the Samsung model information to get the exact firmware data package.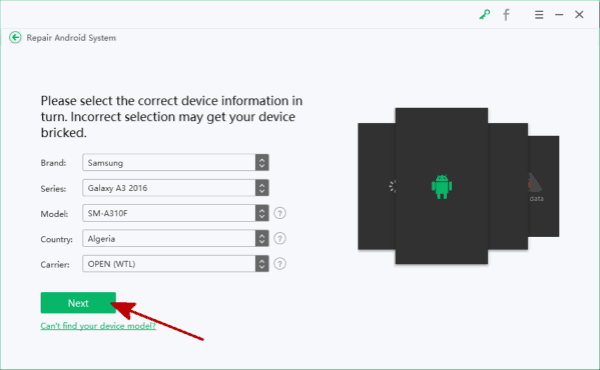 Step 4:
It's automatic to download and unpack the firmware data package. Just keep a connection during the whole process.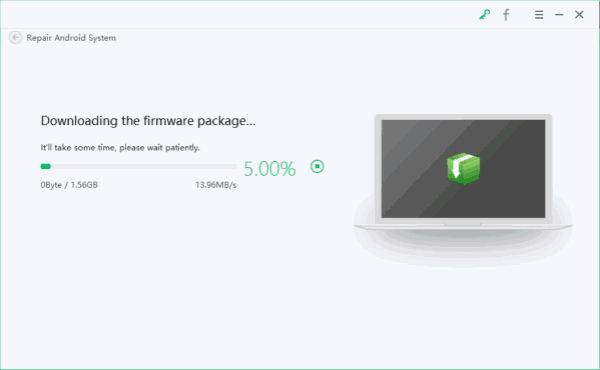 Step 5:
Tap on the Repair Now button once the firmware was unpacked.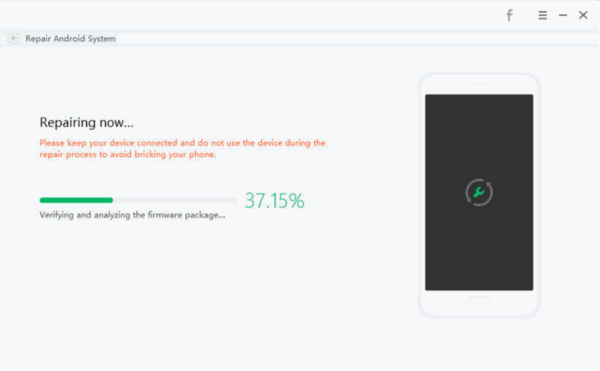 It takes a few minutes to fix Samsung keeps crashing with EelPhone Android Repair. The disadvantage of the tool is the data loss after the repair process.
Why does my Android phone keep crashing? It's system damage. The best solution to fix phone crashing, you can try to use all tips in the article one by one.

Likes

Thank you for your feedback!