Summary
What to do with old damaged photos? Repair old damaged photos with one EelPhone picture doctor, which will repair damaged pictures in clicks, just import the damaged photos to the picture doctor, and repair damaged pictures in batch.
" from my father's old phone, one picture with my mother, but severely damaged for long time, if it is possible to repair it? "
Load the damaged photo to the picture doctor to fix damaged image.
Or when the photo was damaged, turn to the original mobile device to recover damaged photo, it's also another method to repair old damaged photo.
Part 1: Picture Repair With EelPhone Picture Doctor
The quality of the photos is damaged because of transmission, we can use the photo doctor to repair damaged photos.
Step 1:
Free download the photo doctor on computer, install it with the guide, don't forget to launch the photo doctor after the installation. we can click on the + icon on the middle of the photo doctor. Load the corrupted photos from the computer folder we have saved damaged pictures.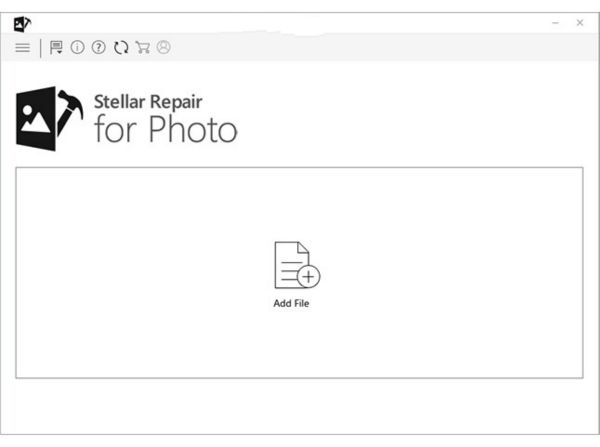 Note:
It's one photo doctor used on computer, so we should transfer damaged photos to the computer if corrupted photos were on mobile device.
Step 2:
We can repair damaged photos in batch, so we can load all damaged photos to photo doctor, click on Add button to load all corrupted photos. Then click on Repair to start to repair all damaged photos in one time.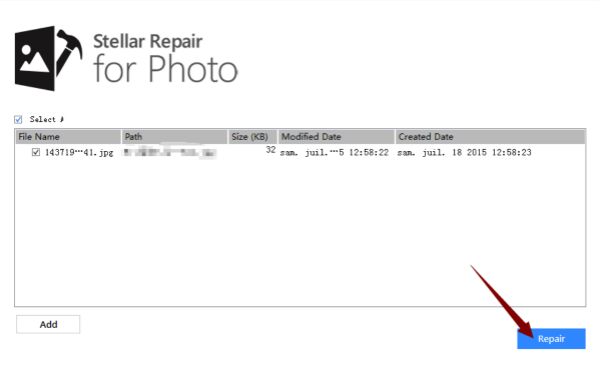 Step 3:
It takes a few minutes to repair damaged photos, and how long does it take to repair the repaired photos depends on how many photos, corruption photos repaired, click on each photo to preview, check if it repaired damaged photo or not, we can click on Advanced Mode to repair severely damaged photos. Click on the icon on each photo, choose the photos you want to save. Click on Save Repaired Files to save photos to computer. Define the save folder to save repaired photos.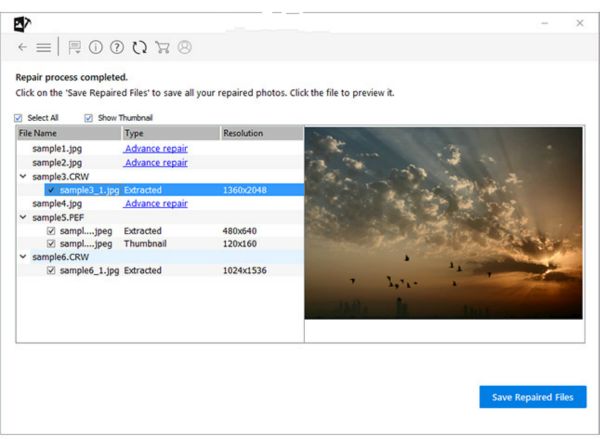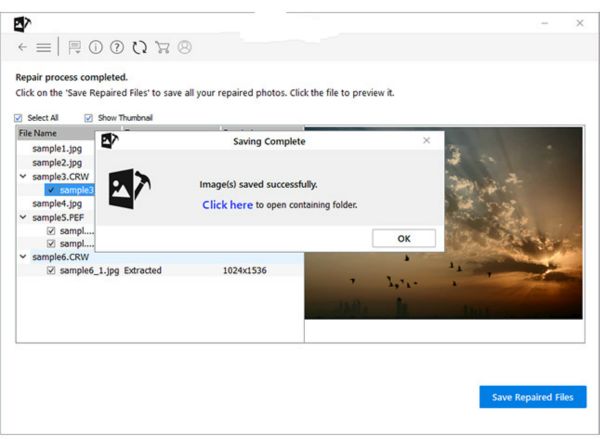 General mode can't repair severely damaged photos, we should use Advanced Mode to repair severely photos. But if original photos are in mobile phone, but we deleted it, you can try to use recovery tool to get back damaged photos if photo doctor doesn't work.
Part 2: Photo Repair With Recovery Tool
Photo doctor can't repair damaged photos, but the original damaged photos on mobile were deleted, bypass the photo doctor, use the data recovery tool to scan mobile device deeply, and from the scanning result, check if deeply damaged photos are at the list.
Step 1:
Free download the recovery tool, install the tool, from all feather on EelPhone, click on
Recover
feather.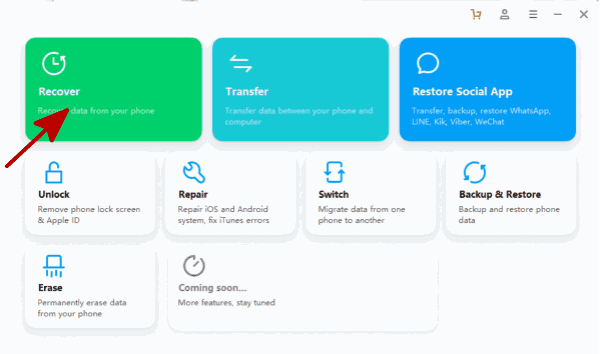 Step 2:
Connect your mobile phone to the computer, the recovery tool will turn to the interface according to your phone, iDevice or OS device.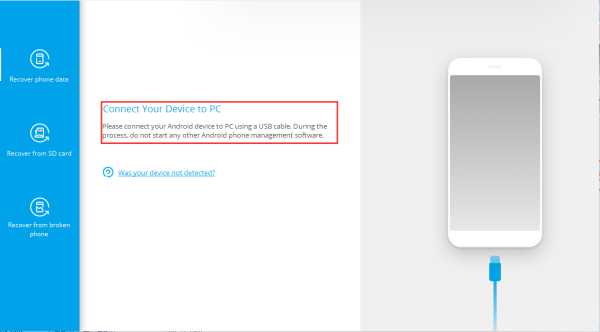 Step 3:
Once connected to the tool, from all data type, click on Photo/Gallery data type.
Note:
if damaged photo was in WhatsApp, click on WhatsApp attachment feather. Then the tool will scan your mobile device deeply, keep connection during the whole process.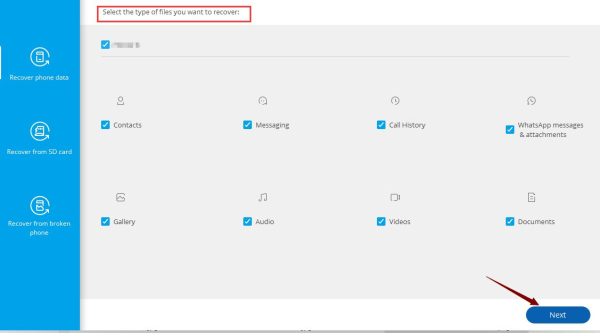 Step 4:
From the scanning result, check on the result, and switch the recoverable photos one by one, check if damaged photos are at the list.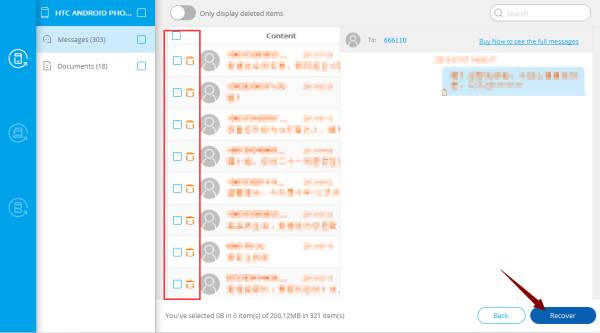 Damaged photos are repaired with the help of EelPhone Picture Doctor, or search corrupted photos in original mobile device with the help of recovery tool. use the suitable method to repair damaged photos.
Alex Scott
This article was updated on 30 December, 2021

Likes

Thank you for your feedback!