Summary
How to restore iTunes backup without password? We can still recover iTunes password now, more information you have about your iTunes password, more possibility of iPhone backup password recovery. Retrieve iTunes password in the most efficient method.
" So terrible, yesterday my three-year-old daughter played my iPhone, and deleted all photos, I couldn't find it in the recent deletion, but fortunately I have the habit of backup, so I logged into my iTunes. I am going to restore photos from iTunes, but I can't remember iPhone backup password. I tried several common passwords, but not work. Can I retrieve iTunes password encore? "
iPhone encryption password is another password in iTunes, not same as the account with which we log in iTunes, it's the password especially for the encryption of backup files in iTunes, it's for the safety of backup. But if we can't remember encrypted iPhone backup password, we can't restore from iTunes backup. When we lost data on iPhone, how can we restore from iTunes backup without iTunes backup password? Fortunately, we can have one great possibility to recover iTunes password when we forgot iPhone encryption password or lost iPhone backup password.
We are sure that if you can log into iTunes, you are must be the owner of the iTunes or someone related to the iTunes, you must have more or less impression of your iTunes backup password, if you have more impression of your iTunes backup password, you will have more chance to recover iTunes backup password, and more quickly to retrieve iTunes password-with EelPhone iTunes Backup Password Recovery, one iTunes encrypted backup password recovery tool, no worries when we forgot iTunes store password.
How to Recover iTunes Backup Password in The Most Efficient Method
When we backup iPhone to iTunes, we always to select "
Encrypt iPhone Backup
" from
iTunes > Device > Summary > Backups > Encrypt iPhone Backup
, we give one special password for backups. It's maybe not same as iTunes password, as long as you know, it's up to you to set the iTunes backup password. How to do when we forgot encrypt iPhone backup password? Come here to have a look now.
Step 1:
Free download
EelPhone iTunes Backup Unlocker
in your Window or Mac. Install it and then launch it immediately. From the home interface, tap on "
Unlock iTunes Backup
" to recover iTunes backup password rather than " Remove Backup Encryption Settings ".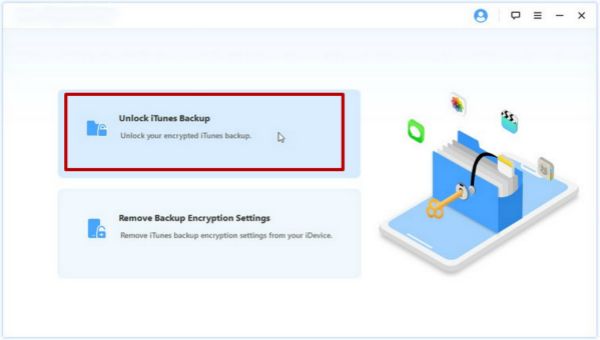 Step 2:
From the list of iTunes backup files, select which file you want to recover the backup password.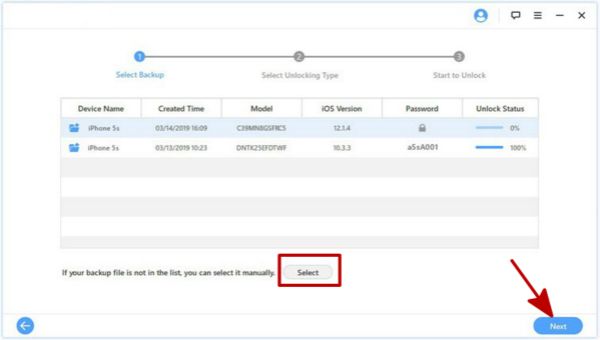 Note:
If you can't find the backup file from the list, you can click on Select to load more backup files from the folder.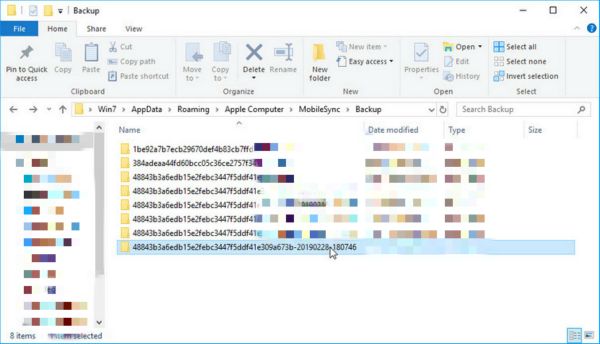 Step 3:
Then we should select one recovery type to recover iTunes backup password. And there are 3 type you can select, but how to select the recovery type?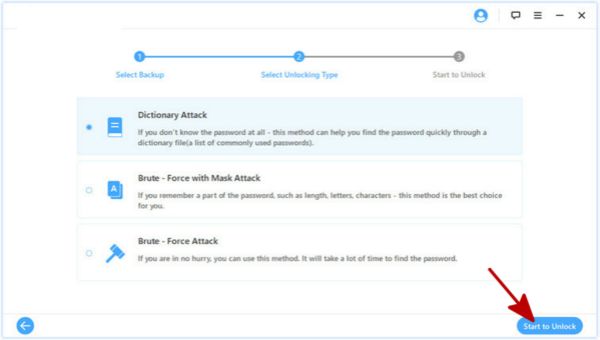 Type 1: Dictionary Attack
First of all, list all password types that you think it is possible to be the password of the iTunes password. Save them in one txt document, then save the document in the path you know. From the Dictionary, you can select the dictionary file path.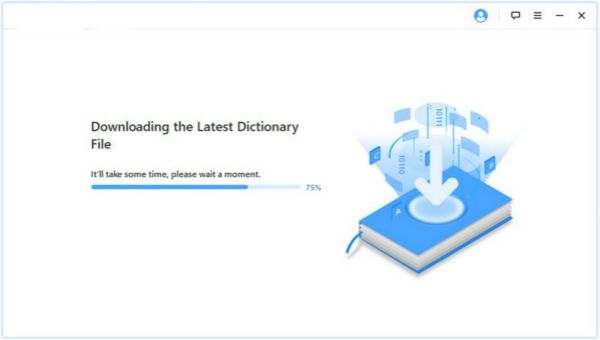 Type 2: Brute-Force-with Mask Attack
If you know the password range, you can use this type to recover iTunes password. Your password is all digits? Or all caps Latin? Or all small Latin? Or special symbols? It's more easy and more quick to recover iTunes password if you know more of your iTunes password.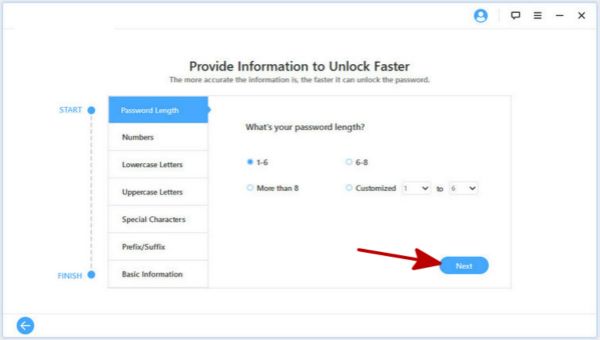 Type 3: Brute-Force Attack
If you didn't remember anything of your iTunes password, you define this type, but it's the type which cost more time to recover iTunes password.
Step 4:
When we have defined the type of attack, tap on the "
Start to Unlock
" to start the process of recovering iTunes password.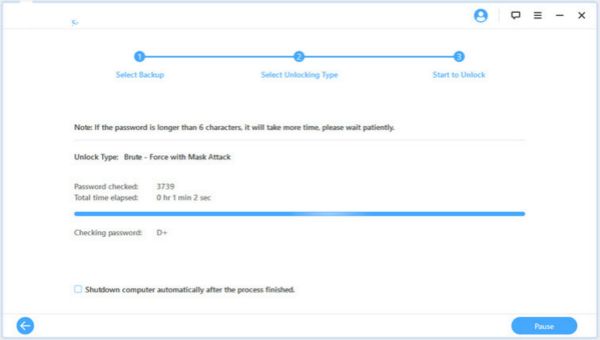 What we should to do now is waiting, the tool will recover iTunes password, but how long will it take to recover lost password iPhone backup depends on which type of attack you have select.
Alex Scott
This article was updated on 30 December, 2021

Likes

Thank you for your feedback!