Summary
For Outlook users, in case that we found that deleted Outlook data is still useful, and we can't restore it from Trash. EelPhone Outlook Recovery will scan files saved on computer, not only emails but also calendars, contacts, tasks, notes, all data types on Outlook will be scanned out and recovered in clicks.
Emails are links between partners, and the evidence of the pass. But when deleted emails by accident or we want to recover deleted Outlook data, what can we do to get deleted emails back?
Offline saving of Outlook documents, can't be removed when we deleted Outlook data on Outlook directly, local saving of Outlook is still useful for us, but how can we scan out deleted Outlook data? Or can we search out the deleted Outlook files from lock folder manually? It's difficult for us.
EelPhone Outlook recovery, which will scan all document saved in the lock folder, when we deleted Outlook data on app, local folder don't sync. Once scan out deleted Outlook emails or other Outlook data, preview deleted Outlook files from the scanning result.
How to Undelete Email Outlook in Clicks
Like OST files for Outlook, one save type for Outlook offline, all Outlook files will be saved to OST files automatically, we can import OST files to Outlook even offline, but we can't move OST to another computer to import moved OST files to the Outlook, or we can convert OST to PST, then put the PST files to Outlook. To convert OST to PST is another method to get back lost Outlook files.
Step 1:
Download
EelPhone Outlook Recovery
on computer, and the downloading of the PST recovery tool is free for all of the users, and launch the Outlook recovery tool in the end of the installation.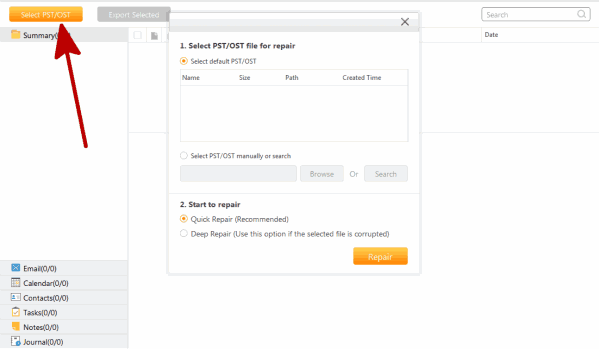 Step 2:
The Outlook recovery tool can scan the Outlook files on computer automatically, and from the default list, if has the deleted Outlook files, select it, but if no have the Outlook document we want to recover, we have another method to scan the save folder on computer manually.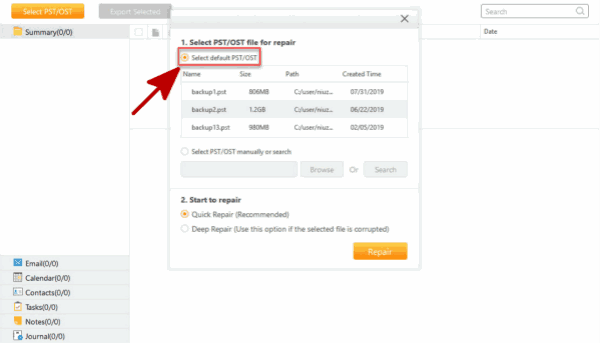 Manually search the Outlook document of browse the Outlook document folder directly if we know the exact location of Outlook document save path. Click on Search to start search all Outlook documents saved on computer offline. Or knowing the location of Outlook document, click on Browse to start load the Outlook document directly. From the result, select the Outlook files. Sometimes, we can't be sure that if selected Outlook files are including deleted Outlook document, don't worry, latter, we can preview the content of selected files.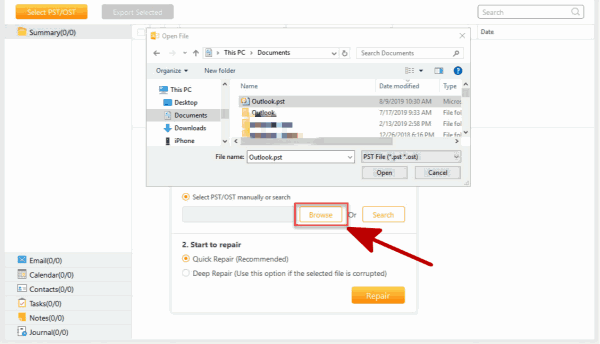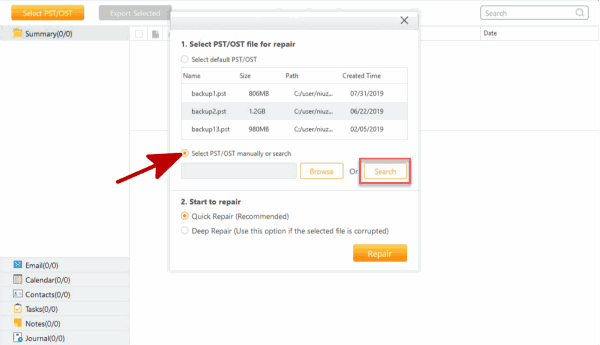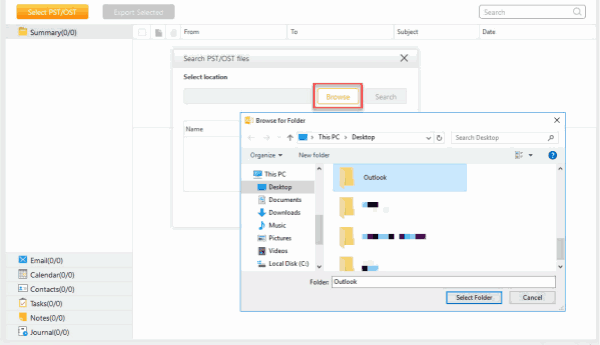 Step 3:
Click on Deep Repair after selecting the files, and wait a moment during this repairing step.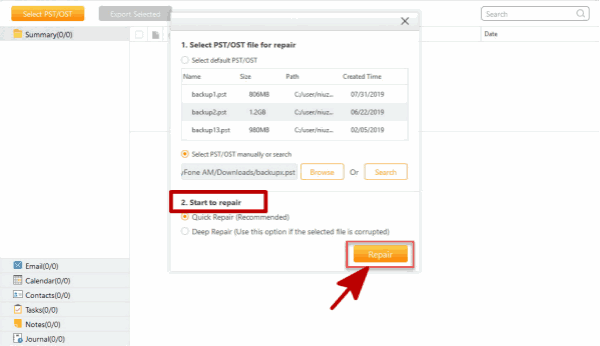 Doubt surfaced now, why we should choose one repair type from here, EelPhone Outlook Recovery, three in one tool for Outlook: undo deleted emails in outlook, convert OST/PST to another format like OST/MSG/EML/HTML/RTF/PDF, and repair corrupted PST or OST files, three feathers in one tool, so comes the repair buttons during the recovery process.
Step 4:
Preview all data recoverable of selected files, mails/notes/contacts/tasks/calendars, all Outlook can be previewed, if not including in the result, return to the former step to select other Outlook files, or select the Outlook exact data from the result to save to computer.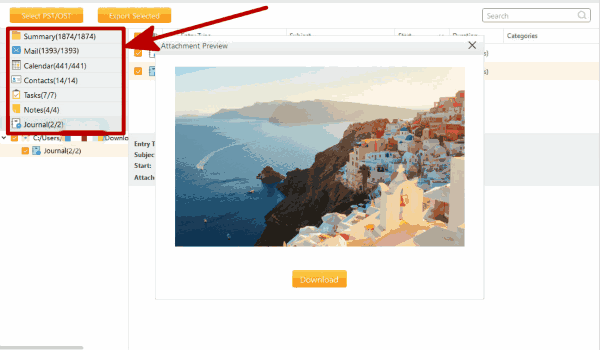 Step 5:
From Export Selected, we can define the output format of recovered Outlook files, OST/MSG/EML/HTML/RTF/PDF, six output formats, and the save folder for recovered Outlook documents. Import recovered Outlook files from the save folder directly after the recovery.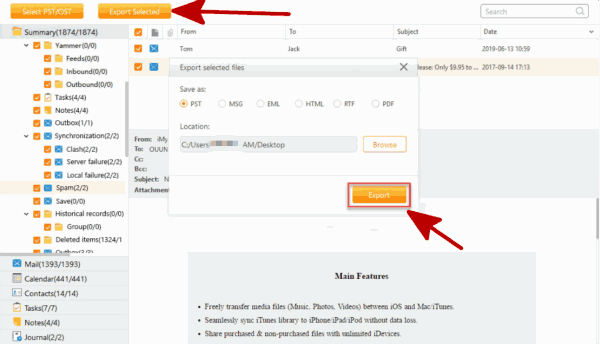 So when deleted Outlook emails or other data, use the tool to scan files on computer local save folder, preview the scan result, and select the recovery Outlook data type from the left list. At the same time, if it's OST files, convert OST to PST, import converted PST files to Outlook without any limitation.
Alex Scott
This article was updated on 29 May, 2021

Likes

Thank you for your feedback!