Recover Deleted Photos Android-Updated Method in 2019

Alex Scott,
09 August, 2019
Summary
How to get back deleted photos on Android? Backup files to retrieve deleted pictures Android for free if we have, like Google Drive and Google Photo, just restore photos Android from your backup files. But in the case that we no have backup files, we can get the last chance to find deleted photos Android by Eelphone Android Data Recovery, Android photo recovery software, suitable for almost all data type in Android, including photos/contacts/videos/audios/SMS/ WhatSapp attachment, etc, in steps.
Photos takes a important role in the data type of Android phone, it's the memory, it's the sign of the paste, for parents, it's their baby's baby time, so important for them. We stored those pictures to phone to backed up those photos to backup tool or computer.
But sometimes, we deleted photos on Android or iPhone by accident. For Android users, if synced photos to Google Drive or Google Photo, we an restore deleted pictures from backup by signing in Google account, if no have backed up those deleted photos, we should seek help from
Eelphone Android Data Recovery
, select Photo as the recovery data type, the tool will extract deleted picture from the inner storage of Android or SD card. And for iPhone users, iTunes and iCloud backup tool, we can restore deleted photos from backup files for free. But also, same as Android, we didn't backup iPhone photo, we also should get the last chance to recover deleted photos on iPhone with the help of Eelphone iPhone Data Recovery. From the steps below, we are going to share the steps about how to find deleted pictures on Android.
Part 1: How to Restore Deleted Pictures on Android for Free-Via Backup
So many Android users like to sync their Android to Google account, because Google provide two ways to store Android photos-Google Drive and Google Photo, and they provide a certain storage space for each Google users, but when over the free storage room, we also should pay for it to increase the storage space.
Step 1:
Download Google chrome on your computer, and log in the Google account you have applied for.

Step 2:
Turn to Google tools, and from all Google tools from the right of the Google home website, select Google Photo.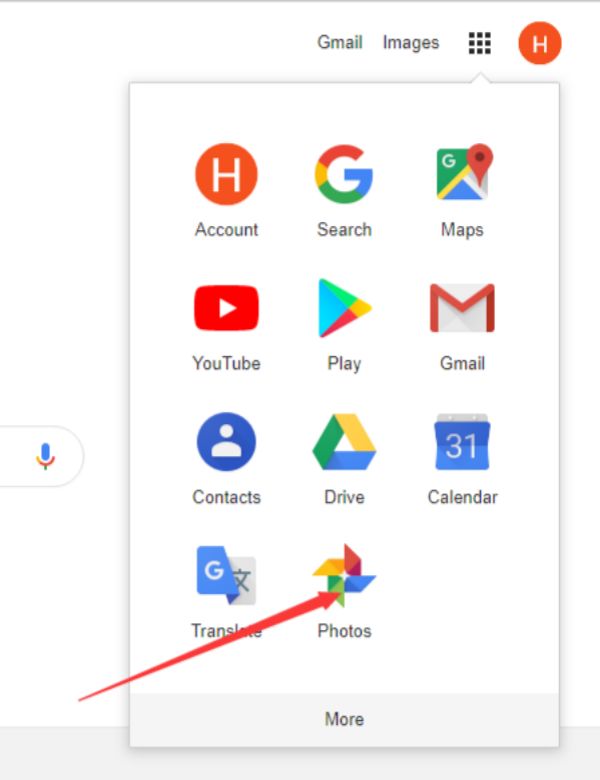 Step 3:
Select the backup files you have have backed up Android photos, and clicks on Restore, we can restore all deleted photos.
Lost photos come back, it's the quickest method to restore deleted pictures for free, if you use Google Drive, switch to the Google Drive to restore lost photos for free.
Part 2: Best Photo Recovery APP for Android-Eelphone Android Data Recovery
First of all, we should point out, this Android picture recovery tool is not free, it's suitable for those who have deleted photos on Android, but they want to recover deleted pictures on Android, at this time, no backup files, they should fin back the deleted photos with the help of one professional tool, Eelphone Android Data Recovery, which can recover deleted pictures on Android without backup by extracting deleted photos from inner storage. And don't use the Android phone from where we have deleted photos as long as we can until we have restored lost photos with success.
Step 1:
First of all, we can free download
Eelphone Android Data Recovery
tool to computer, we can even see the scanning result for free, we should pay for it when we want to recover deleted photos from the scanning result. Install the tool and launch it after the installation. From all functions on the home page, click on Recover.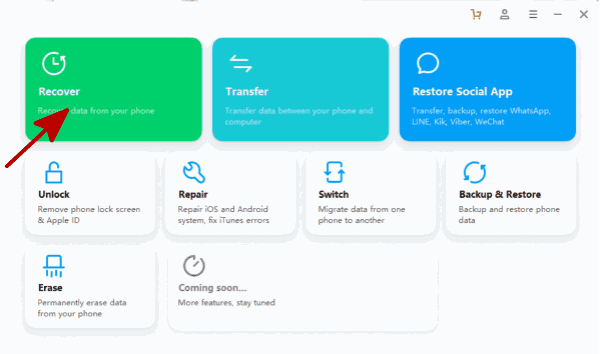 Step 2:
Connect your Android phone to the Android photo recovery software by the USB cable.
From the left side, we can 3 ways to recover deleted pictures on Android, click on the first to retrieve deleted photos from Android inner storage, click on the second to restore deleted photos from sd card, and if Android phone was broken, click on the third to get out exciting photos on broken Android phone. From this article, we select the first to undelete pictures Android.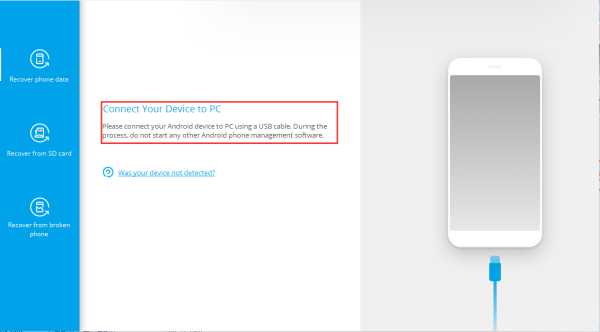 Note:
We should allow USB debugging and open Verify APPs via USB on our Android phone. If not, the tool can't detect your Android phone.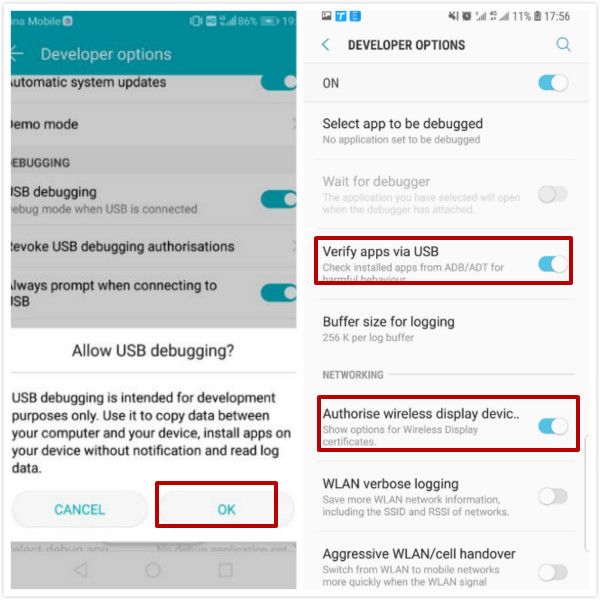 Step 3:
Once Android phone was connected to the tool, from the recovery data, select Gallery, and click on Next to switch to the next page.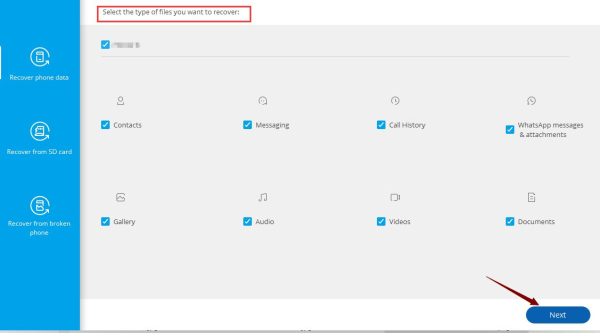 Step 4:
Select the scan type to scan Android inner storage, the advance mode will take more time than standard mode. Keep connecting during the tool scanning your Android phone. It's getting photos information from Android phone, just wait a moment.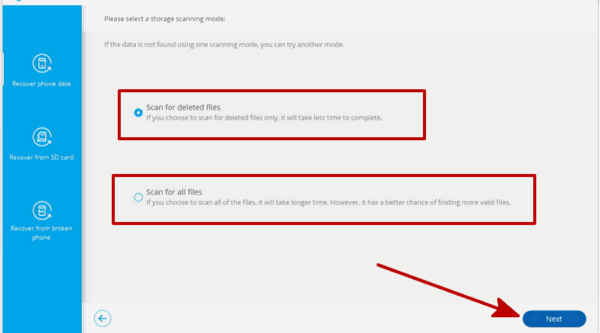 Step 5:
From the left side, select the data type to preview the scanning result, deleted and undeleted photos are presented, select the photos you want to recover, or we can select all photos, at last, click on Recover to find deleted photos Android.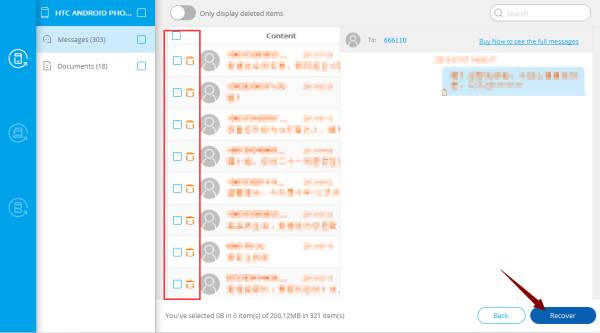 In 5 steps, we have recovered deleted photos on Android, and from the scanning result, we can select the recovery photos as we want.
Alex Scott
This article was updated on 28 August, 2019

Likes

Thank you for your feedback!