Summary
In the case that videos not loading on iPhone, iCloud videos not loading to iPhone with success. It's not a big problem for iPhone users, you should know the common tips to fix iPhone won't load videos from this article.
"Before iOS14 I could use iTunes to sync videos from my laptop to my iPhone and it worked fine. Now since i did the ISO14 update most of the videos say "Unable to load video" and "an error occurred while loading a higher quality version of this video". I have 10 videos and over half of them say it, they are all MP4s and only 1min long. I even tried the old videos that I know worked before the iOS14 update and most of them say the same thing as well. How does it fix this? What can I do?" -a help from the Apple community that 'Unable to load video" error message ever since the iOS 14 update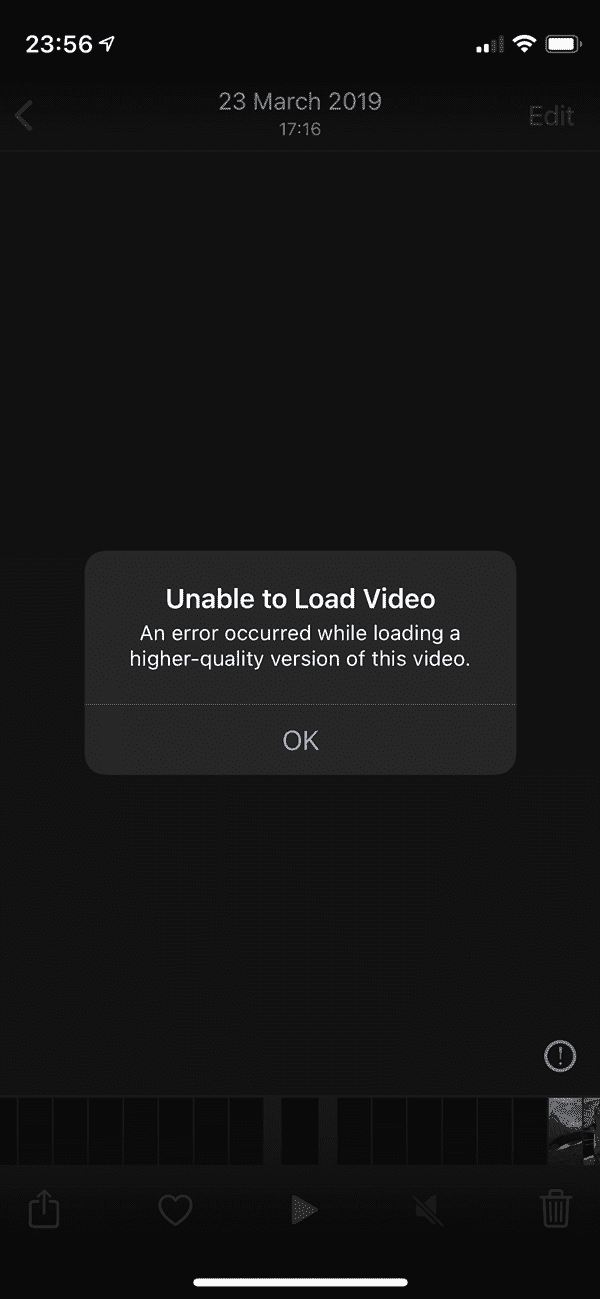 The message "Unable to load video-An error occurred while loading a higher quality version of this video" pops up when you're trying to upload videos from iCloud or iTunes. The videos in iCloud and iTunes won't load on iPhone when the message comes up. It's not difficult to fix unable to load video iPhone, follow the tips one by one.
Tip 1: Available Network
Almost all operations on iPhone should make use of the network. In fact, before loading videos on iPhone, you should check iPhone network.
You should make sure that iPhone is linking to strong and stable network, you can test the network on apps. Or switch the network to another stable and strong one.
Tip 2: Tap on Edit Button
Do you find that there is one Edit button on the right upper corner of the background of the message "Unable to load video"?
Tap on the OK button to close the message.
On the right upper corner, tap on the edit button.
When you can edit the video, it means that the video loaded on iPhone already.
Just ignore this message when you can even edit it later.
Tip 3: Change Settings on iPhone
An error occurred while loading a higher quality version of this video, the error occurred when loading original quality version of videos. It's maybe the problem of iPhone photos&videos settings. You can try to change settings on iPhone.
When the message pops up, ignore it and turn to the home interface of iPhone. Tap on the Settings icon on the home interface.
Tap on [your name]>iCloud>Photos>Download and Keep Originals, when you enabled the "Download and keep originals" selection, even the high quality videos from iCloud or iTunes can be uploaded to iPhone. When you changed settings on iPhone, you can load videos from iCloud or iTunes one more time. Generally, when photos and videos won't load on iPhone, just enable this feature, the problem can be solved with ease.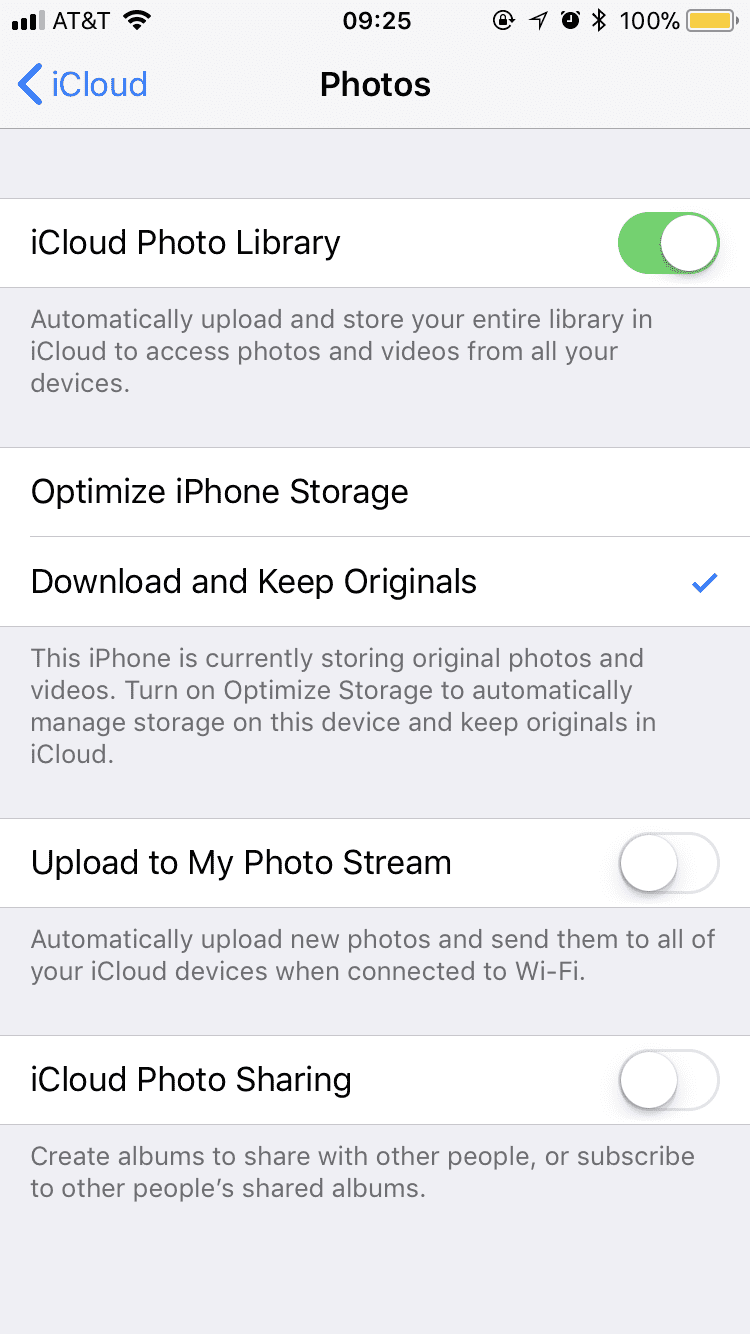 Tip 4: iTunes or iCloud
When iCloud video not loading after several attempts, connect iPhone to computer to restore iPhone from iTunes.
iCloud videos not loading when you upload iCloud videos to iPhone. iTunes is another way to load videos to iPhone. But you should be sure that the videos you want were already saved to iTunes in advance.
Tip 5: Update iPhone Software
Like the help from the beginning of this article, the message comes up only when iPhone was updated to the iOS 14. The issue didn't appear before. It's mostly the problem of iOS software, it's the bug of the software. For iPhone software bug, what you can do is waiting the new software version, or you can downgrade iPhone software version.
EelPhone OSFixit
is also the way to update and downgrade iPhone software, just link iPhone to the computer, then select the iOS version from the list to update or downgrade iPhone software.
Tip 6: Free up iPhone Storage
In fact, it's the tip you should try at first. The videos you load from iCloud or iTunes will be saved in iPhone storage space. There should be enough useful storage space to store videos from iCloud or iTunes. Go to iPhone
Settings>General>iPhone storage
, check iPhone storage space, if the storage space is nearly used up, free up iPhone immediately so that iPhone can load videos from iCloud and iTunes.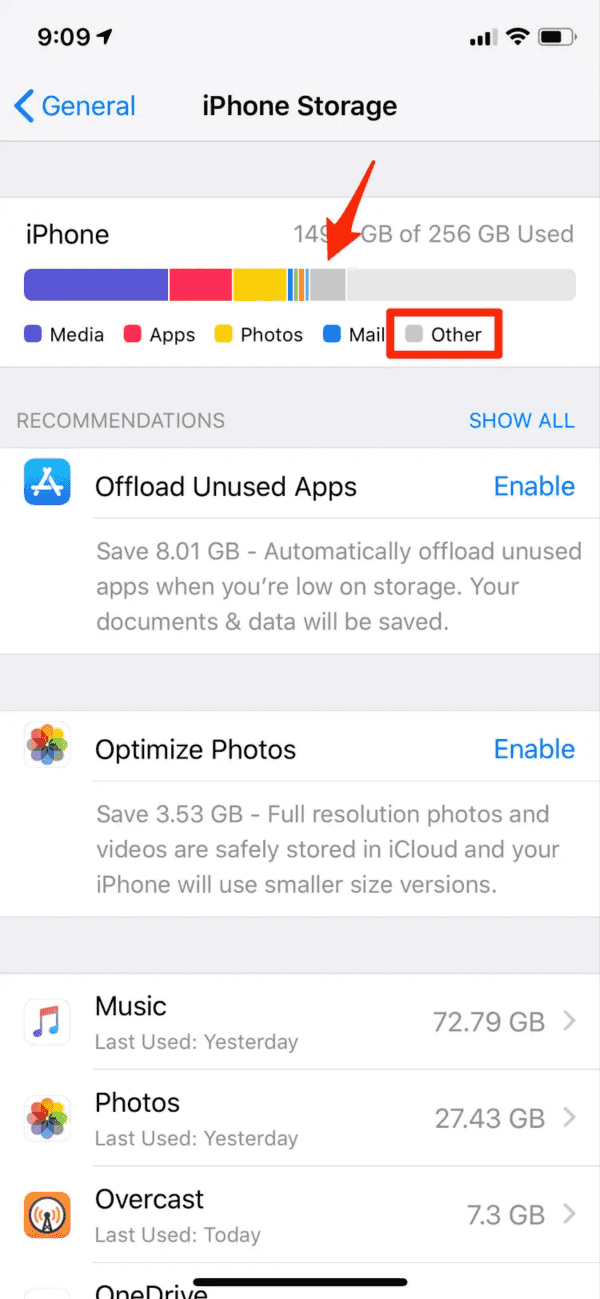 Even that you've enabled the Download and keep originals feature, without useful storage space, videos won't load on iPhone either. Any data loading to iPhone should take up iPhone storage space.
EelPhone iPhone Eraser
is the quick tool to free up iPhone with clicks.
Tip 7: Restart iPhone
When iPhone there was an error saving this video, restart iPhone is also available way. Make use of the power button to restart iPhone with ease.
Once iPhone restarted, load videos from iCloud or iTunes again. If error loading video iPhone pops up again, turn to the last way to fix videos won't load iPhone problem.
Tip 8: Reset iPhone
It's the last way you should try because of the data loss. But you can backup iPhone before the operation. Backup iPhone to iCloud or iTunes in advance.
Go to iPhone
Settings>General>Reset>Erase All Data and Settings
, you should enter iPhone passcode to confirm the operation. All data and settings will be erased.
When iPhone restarts, load videos on iPhone from iCloud or iTunes again.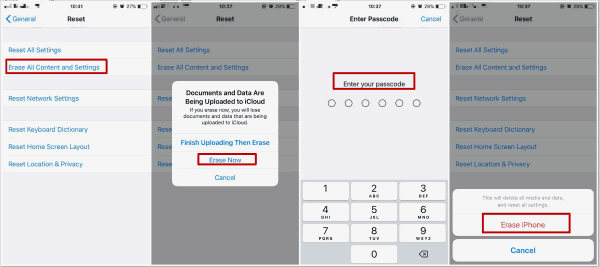 why aren't my videos loading on iPhone? The network, the storage space, the settings of downloading videos, etc. You should check and try all tips one by one. In fact, you can backup iPhone to computer using
EelPhone iPhone Transfer
, upload all videos on iPhone to computer with one click. You can preview all videos on computer without loading videos to iPhone.

Likes

Thank you for your feedback!