Summary
Transfer video from iPhone to Mac is a good way to backup iPhone data, we can restore from Mac when lost videos on iPhone by accident, and it's the way to free up more space on iPhone by importing videos from iPhone to Mac. Several methods to get videos from iPhone to Mac, select one enjoyable method to move videos from iPhone to Mac.
Another APPle product, Mac is another useful office tool, and it's also linked to the same APPle id if we want. Import videos from iPhone to Mac to get backup and free up more storage for iPhone. Transfer videos from iPhone to Mac is another method to free up more space for iPhone, it's better than delete videos on iPhone directly. And we also have several methods to upload videos from iPhone to Mac, all effective tips are here.
Tip 1: How to Download Pics from iPhone to Mac with One Click-EelPhone iPhone Transfer
EelPhone iPhone Transfer
, also the tool to transfer video from Mac to iPhone, manage videos between Mac and iPhone as we like: delete videos in batch, export videos from iPhone to Mac, import videos from Mac to iPhone.
Step 1:
Free download EelPhone iPhone Transfer on Mac, the transfer tool has windows and Mac versions, install and launch the transfer tool on Mac.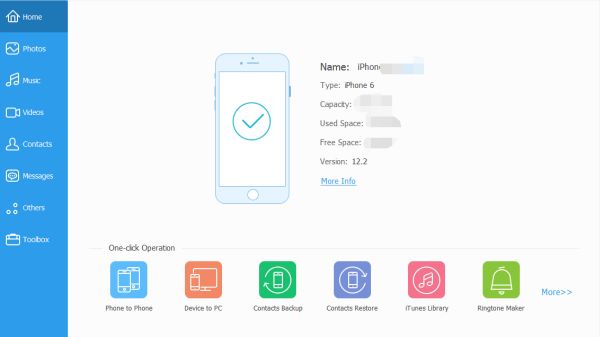 Step 2:
Connect iPhone to Mac via USB cable, keep connection during the whole process.
Step 3:
On the left side, click on Video feather, the transfer APP will detect all videos on iPhone automatically, we should wait a moment, and how long does it take depends on the size of videos on iPhone. Once finished, choose the videos you want to backup to Mac, then click on the Export icon on the top.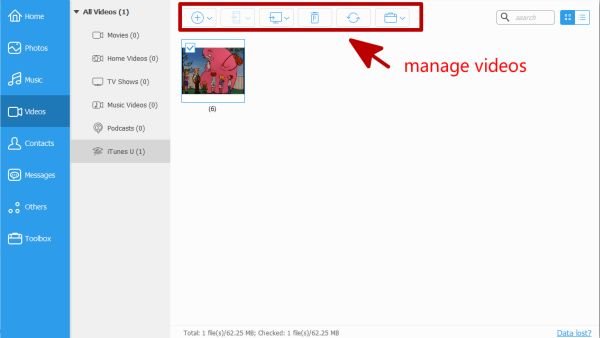 Define the save folder, and then all selected videos will be saved on the folder. Check all videos on the folder on Mac.
Click on + icon to send video from Mac to iPhone, and from the top, we can find that we can even use this APP to transfer videos from iPhone to another iPhone by connecting another iPhone to Mac, even delete videos on Mac.
It's a quick and easy iPhone to Mac transfer APP, without the necessity of professional skill.
Tip 2: How to Download Videos from iPhone to Mac via iCloud-Free
Actually, it's not free, we should par for iCloud to increase the storage. But it's also effective as the transfer APP, if we use iCloud all the time, have a try with it.
On iPhone, go to
Settings>[your name]>iCloud>Photos>iCloud Photos Library
, enable the iCloud photos library, and all photos and videos will sync to iCloud on iPhone.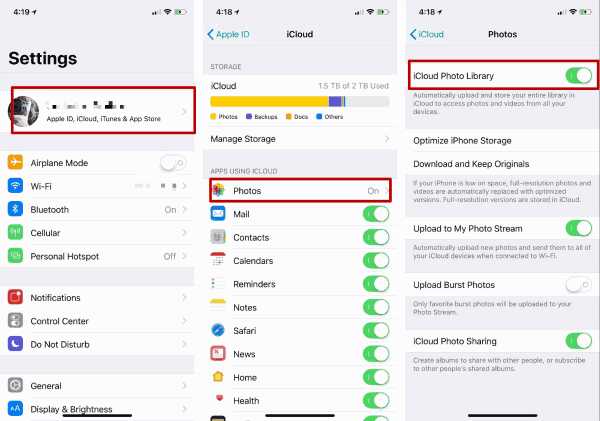 On Mac, sign in iCloud with the same Apple id as iPhone, click on Photos feather on iCloud home page, then all photos and videos APPear. Choose videos on iCloud, click on Download icon on the top, we can get downloaded videos on Mac folder.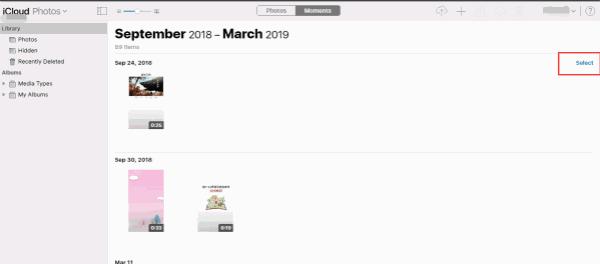 Compare with the first method, it's free for iCloud users, but not free for those who didn't use iCloud before, and the first method is easier.
Tip 3: How to Transfer Videos from iPhone to MacBook via Chat APP-Free
Now, more chat APP has Mac version, we can download chat APP on Mac, we can use the same account on iPhone and Mac, then transfer file from iPhone to Mac via chat APP, once received videos from iPhone, click on it, and right-click, save to local folder we define. We take WeChat as an example.
Step 1:
https://weixin.qq.com/cgi-bin/readtemplate?t=Mac&lang=zh_HK
Paste the URL above to download WeChat on Mac, install it on Mac, sign in with the WeChat account as iPhone.
Step 2:
Once WeChat on Mac and iPhone was enabled, on iPhone, find out Transfer File, choose videos on iPhone to send to WeChat on Mac.
Note:
We can select videos at one time.
Step 3:
On Mac, WeChat will receive all videos from iPhone WeChat, put the mouse on the video, and right-click to save video to Mac folder, define the folder we want.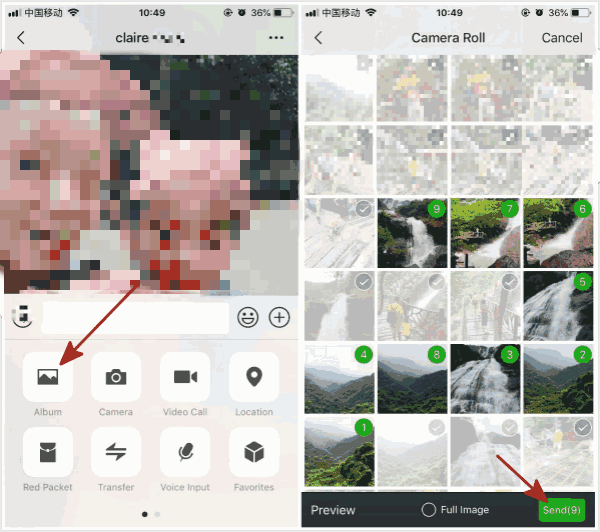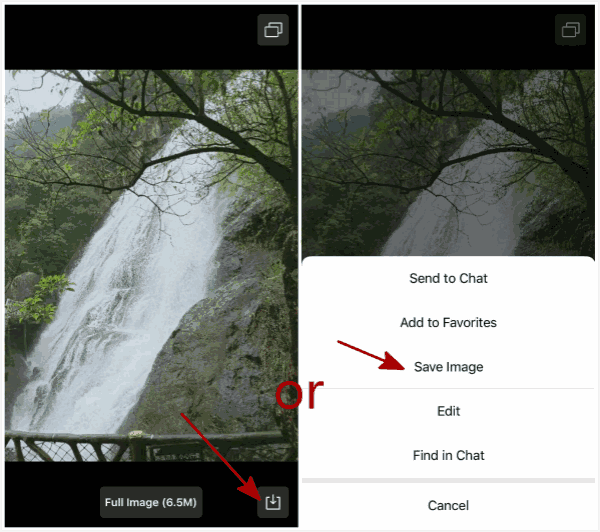 We should save videos from iPhone WeChat one by one, it's a little complex, but it's totally free.
From all tips above, if you don't want to pay for it, the last tip is the best choice, but if you use iCloud already, the second method is effective and save more time than the third method. The first method is the quickest and the easiest method to transfer videos from iPhone to Mac or transfer video from Mac to iPhone.
Alex Scott
This article was updated on 14 April, 2020

Likes

Thank you for your feedback!