Summary
Can you play Blu Ray on laptop? Unless you have one Blu ray disc player, we can watch Blu Ray on PC. And we can enjoy endless Full HD 1080p on our laptop. With the detailed guide, only in 3 steps, we can play Blu Ray on the computer.
Blu Ray-One of the next-generation disc formats after the DVD, more and more fans turn to Blu Ray because of the high video quality and high capacity. But the only limitation of Blu Ray videos is that we should get one Blu Ray player to play Blu Ray movies on laptop. We can't watch Blu Ray on pc by inserting Blu Ray disc in the computer.
For most of us, one basic and new Blu Ray player is enough for us, we don't want to buy Blu Ray player with a high price. Sony / Samsung / Panasonic / SEASTAR, etc Blu Ray player are all with so high quality, why not turn to EelPhone Blu Ray Player·, with cheap price, we can enjoy Full HD 1080p Blu Ray videos in laptop. Not only Blu Ray disc but also Blu Ray folders which we can play in EelPhone Blu Ray Playera without any limitation. We gonna provide the simple operation of Blu Ray player to make us play Blu Ray on computer at cheap price.
New Blu Ray Player
So many basic Blu ray player in the market, but few can play Blu Ray movies with high quality but cheap price. And we also want to define the Blu Ray video settings by ourselves, have look at the simple operation of EelPhone Blu Ray Player-Blu ray player cost less.
Step 1:
Free download EelPhone Blu Ray Player in our Window or Mac by taping on Download above. It's one simple Blu Ray player, from the home page of the player, we can only see Open File and Open Disc if you want to play Blu Ray videos from Blu Ray disc directly, click Open Disc, but if already load Blu Ray videos in your computer, click on Open File.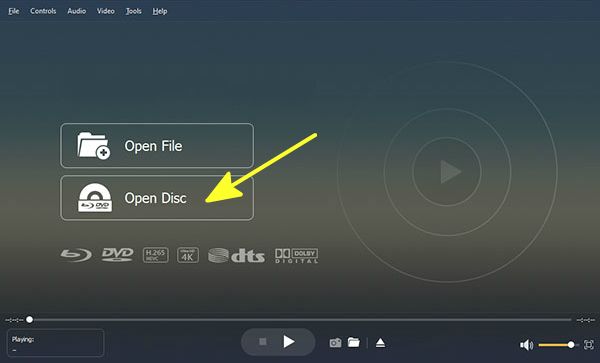 Note:
If we select Open Disc, we should put Blu Ray into Blu Ray drive, so that we can scan out Blu Ray video.
Step 2:
Select the Blu Ray disc in the list, and double click on it. And click on OK to load the video in the Blu Ray disc.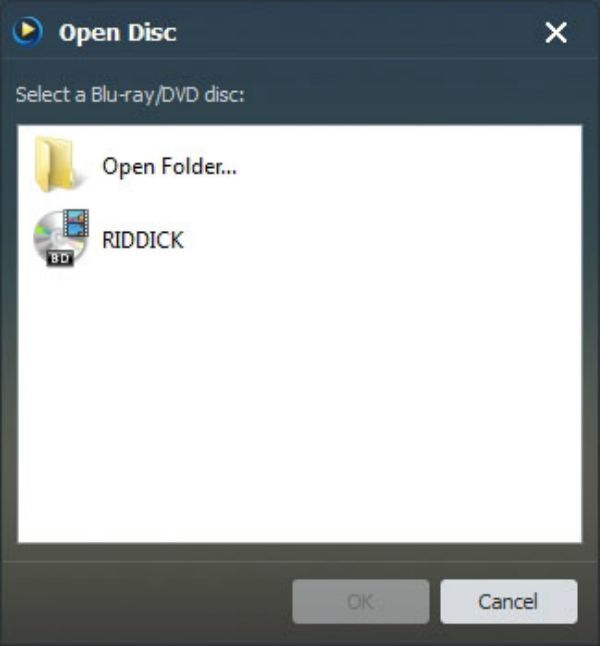 Step 3:
Once Blu Ray videos were loaded into the player, we can play the videos by taping on Play Movies.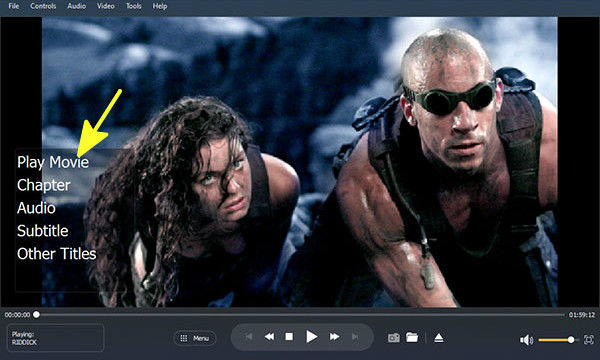 More settings
When playing Blu Ray disc, we can define more settings.
From the menu bar, File/Control/Audio/Video/Tools and Help options where we can define the Audio Track/Chanel/Device/Video Track, and Size of the player, all is up to you.Best deal on Blu ray player.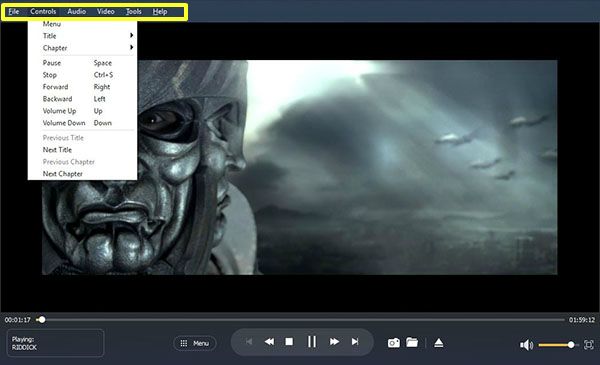 A quick way to get more settings
We can also get more settings by right click on the playing area: Pause/Stop/Screen size/Menu/Title/Chapter/Audio Track/Subtitle Track can be defined here.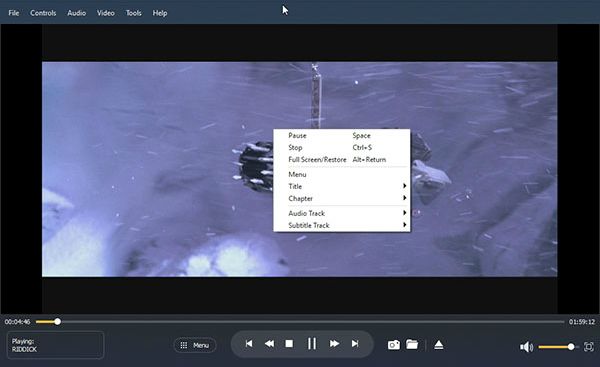 Screenshot
During playing Blu Ray movies, we want to save some pictures of the movies, we can tap on the camera icon in the blow the screen. And we can get the screenshot pictures from the save path.

It's easy to play Blu Ray videos on EelPhone Blu Ray Player, and at the same time we can enjoy Blu Ray movies in original quality. No internet requirement once loaded Blu Ray movies to the player.
Alex Scott
This article was updated on 30 December, 2021

Likes

Thank you for your feedback!