Summary
When we forgot Screen Time Passcode, we can't use the limited apps anymore when reach the limitation time we have reset. In case of emergency, we can't use iPhone because we forgot iPhone Screen Time Passcode to remove the limitation time.
Screen Time Passcode in the Settings of iPhone, go to Settings>Screen Time, we can open the Downtime and set a schedule for time away from iPhone screen, during the schedule time, only the phone calls and defined apps are available, once used Screen Time Passcode, when we want to change the Downtime schedule, we should enter the Screen Time Passcode, then we can enter Downtime to change the schedule time. From Downtime, we can even block iDevice at the downtime we set. APP Limits can set time limits for apps, this function is popular for those who want setting limit time for their baby, which can reduce the time to play game, and set the time to use iDevice, the iDevice will be blocked at the end of limit time, set a limit time for apps from here.
So, when we forgot Screen Time Passcode, we can't change the downtime when we reach the downtime we set, and the device will be blocked at the downtime apart from Always Allowed apps we set. And when we forgot Screen Time Passcode, once apps reach limit time, the apps will be blocked and can't use anymore. And we can't change settings on Content&Privacy Restrictions. It's inconvenient when we forgot Screen Time Passcode once we used Screen Time Passcode to control the time of using iDevice.
Part 1: How to Set Screen Time on iPhone/iPad
Not well-known as screen password, screen time passcode is the restriction for iPhone/iPad/iPod users, limit the time to use the iDevice, and limition for users to protect their body, but how to set up screen time on iPhone/iPad/iPod?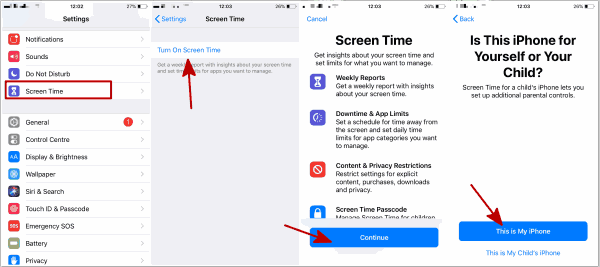 Turn on iPhone, go to Settings, from all feathers on Settings, you can see the feather Screen Time, click on it, we can turn on Downtime, you can set up one time that we can't use the screen except the apps that you choose to allow and phone calls.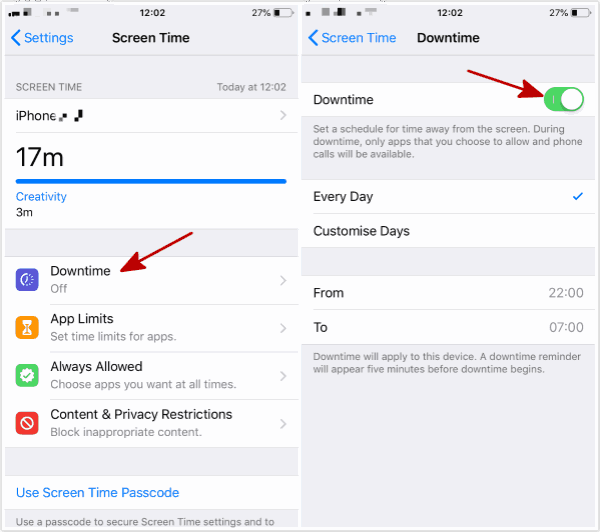 App limits allow us to set up one time to use the APP, out of the time, we'll be noticed. It's one good tool to limit the game time.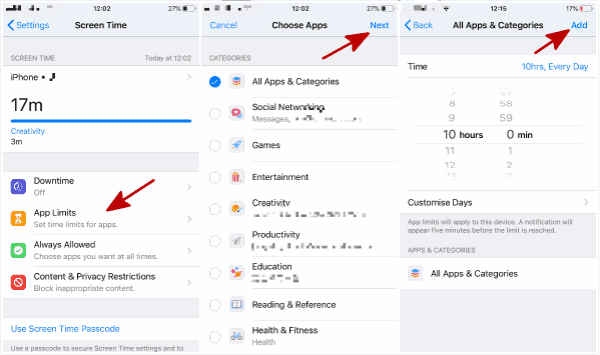 Always Allow feather, we always set up phone and messages in this feather, or we'll miss important phones and messages.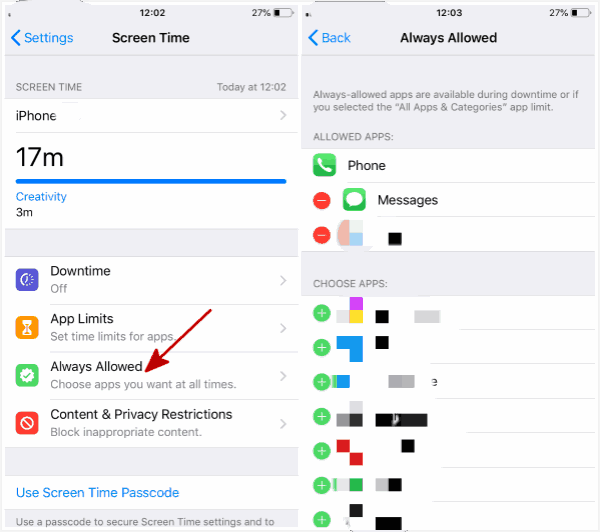 Use Screen Time Passcode to allow for more time when limits expire, get more choice when reaching the limits.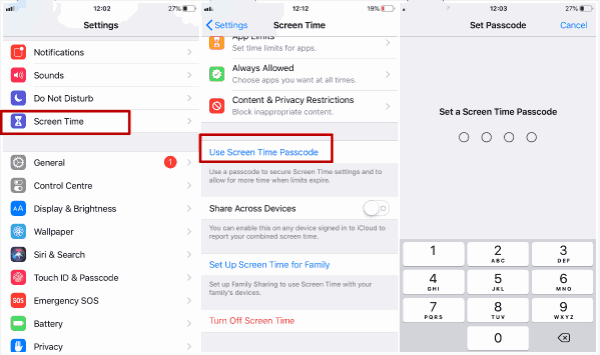 According to the situation, choose the suitable feathers on Screen Time.
Part 2: How to Recover Screen Time Passcode When We Forgot It
EelPhone iPhone Unlock
works when we forgot Screen Time Passcode, the tool will recover forgot Screen Time Passcode without data loss. Pay attention to the detailed guide to recover forgotten Screen Time Passcode.
Step 1:
Tap on the button above, Download the EelPhone iPhone Unlock to your Window or MAC, and install it without ads during the whole process of installation. Launch it and from the interface of EelPhone iPhone Unlock, three feathers to unlock iPhone without passcode, but what we need is
Unlock Screen Time Passcode
. Click on it to start to recover forgotten Screen Time Passcode.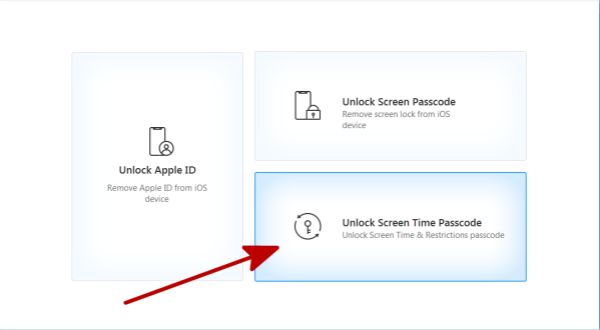 Step 2:
Connect iPhone via USB cable. If iDevice can't be detected by the tool, please click on "Your iDevice can't be recognized?" to get more solutions to connect iPhone to computer.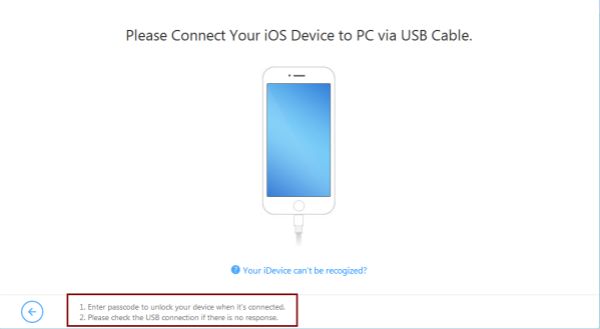 We should tap on Trust on iPhone to switch to the next step. Try the operation above one more time until iPhone connected to computer.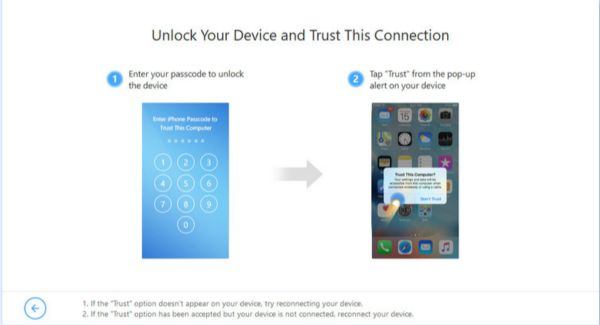 Step 3:
In this step, a different iOS version will receive different notice.
Situation 1: iOS 12 or above version
We will see "Unlock Screen Time Passcode" on the interface of the tool. Click on Start to Unlock.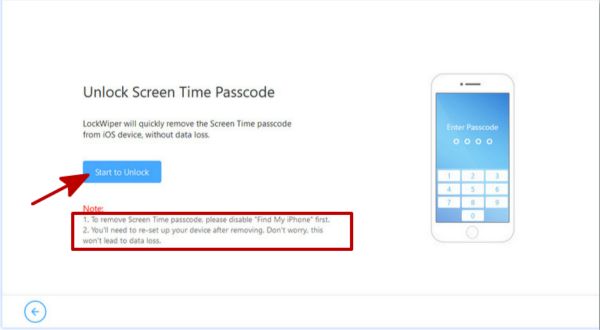 Note:
Make sure that Find My iPhone is disabled on your iPhone, we can check it from settings.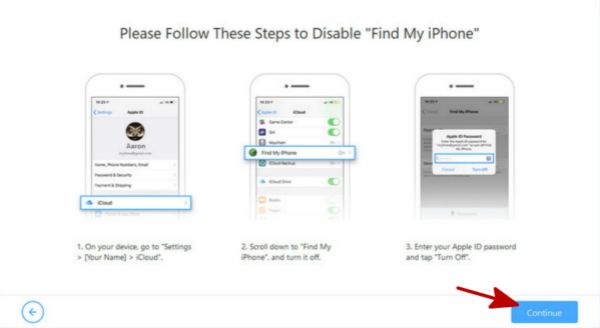 Once Find My iPhone on iPhone was disabled, EelPhone iPhone Unlock will remove Screen Time Passcode from iPhone immediately without data loss.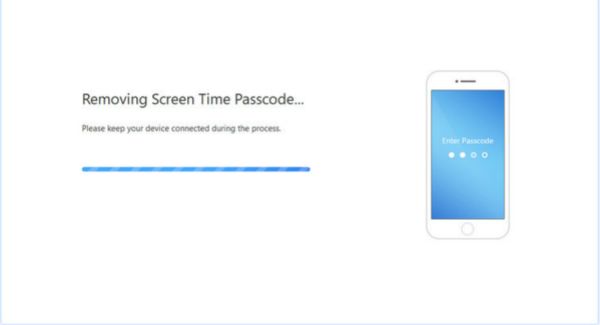 In a few minutes, we can remove Screen Time Passcode, once removed Screen Time Passcode, we should Set Up as New iPhone to make sure that we have removed Screen Time Passcode totally.
Situation 2: iOS 11 and earlier versions
We will see Recover Restriction Passcode on the interface of the tool, click on Start to Unlock to go on.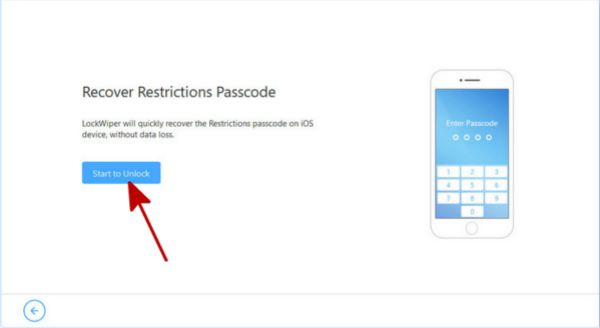 The tool will load data on iPhone once connected to the tool, keep connecting during the whole process of loading.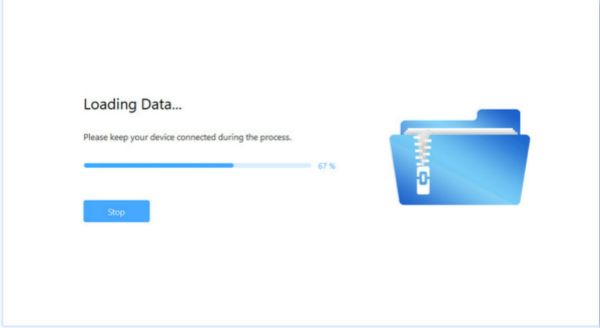 Note:
If we have set one password for iTunes backup files, we should enter iTunes backup passcode, if you forgot iTunes backup passcode, turn to iTunes Backup Unlocker to recover iTunes backup password.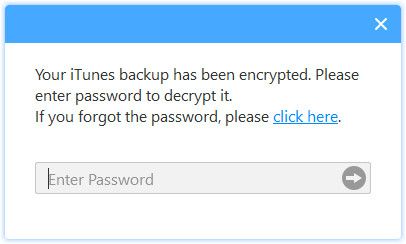 It takes a few minutes to load iPhone data, and once loaded iPhone data successfully, to the tool will start to recover old Screen Time Passcode of your iPhone.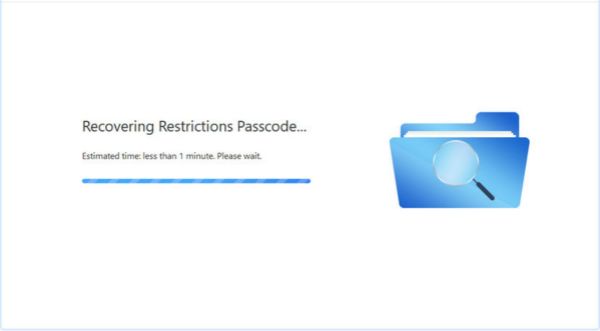 After several minutes, Screen Time Passcode come back, take the passcode to Settings>General>Restrictions to enter recovered Screen Time Passcode you forgot.
Alex Scott
This article was updated on 12 June, 2020

Likes

Thank you for your feedback!