Summary
How to see old Kik messages? Not all Kik messages are saved to your phone storage. Retrieving deleted Kik conversations without backup should use the data recovery tool to recover lost Kik messages.
Do you the event that the BBM of blackberry have blocked Kik on blackberry phone, blackberry users can't search out the Kik on the app store. Why BBM blocked Kik on BlackBerry phone? How can BlackBerry allow the Kik installation when the Kik shacks the BBM service which is paid but Kik is free?
Kik grows rapidly due to its free and easy features. You can send messages to your contacts for free if your contacts installed Kik in their phone also. The paid service on the phone will be another century, not only Kik, WhatsApp/WeChat/Line/Facebook, etc, more tools that we can use to send messages for free to contact others in different types.
Whichever the model of your phone is, iPhone or android; whatever the carrier is, Kik is used between android and iPhone, send messages to your contacts via Kik for free when your contacts have installed the Kik on their phone also.
Kik doesn't save the chat messages forever, once the Kik messages reached a limited quantity(1000 messages on iPhone but 600 messages on Android phone), Kik will erase the older messages from your phone automatically. If you didn't backup Kik messages, use the recovery tool to get back deleted Kik messages.
Part 1: How to See old Kik Messages in iPhone
How to recover Kik messages on iPhone? Restore from iCloud backup to get old Kik messages back. without backup file, use the tool to scan iPhone internal storage directly yo retrieve old Kik messages from iPhone directly.
Step 1:
Download EelPhone iPhone Data Recovery to computer, MAC or Windows, choose the right version according to your PC. From the home page of the tool, click iPhone data recovery from the left.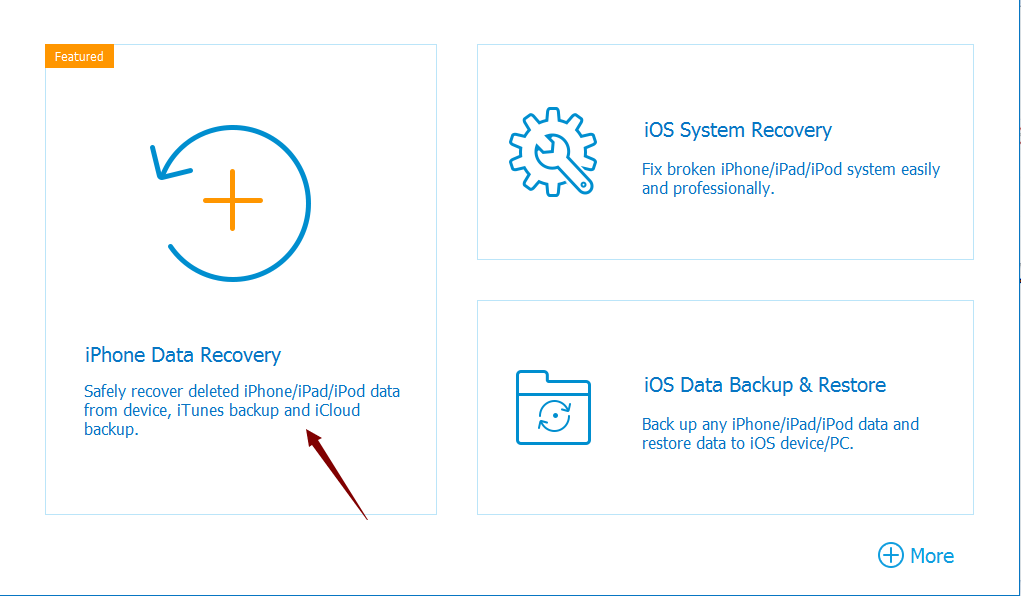 Step 2:
Plug your iPhone to computer via USB cable, tap on
Start
once linked to the tool with success.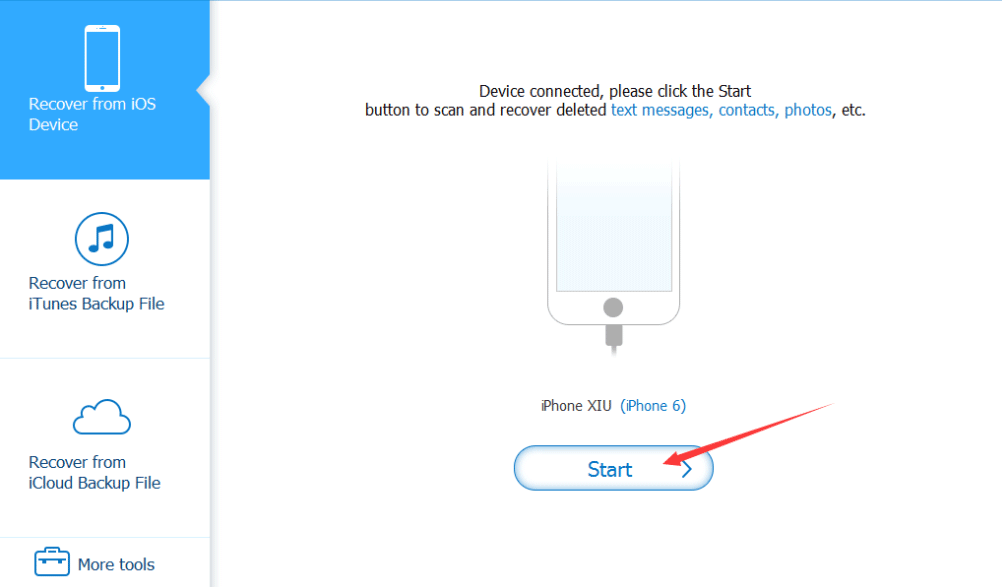 Step 3:
To save more time, only select Kik and Kik attachments as the recovery data type, the tool will only scan out all Kik messages from your iPhone rather than all data in iPhone. Tap on Start Scan button to scan out all Kik messages from iPhone.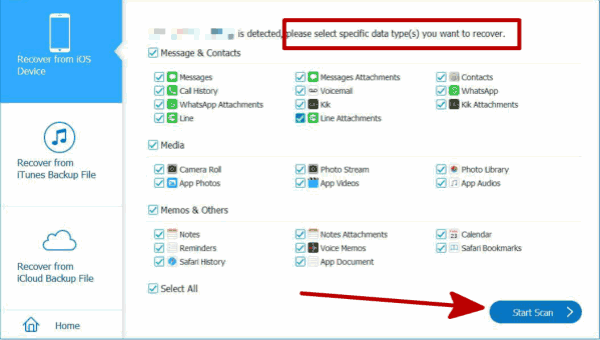 Step 4:
Keep connection during the recovery tool is scanning the iPhone, from the scanning result, preview all recoverable messages, then choose the messages to recover.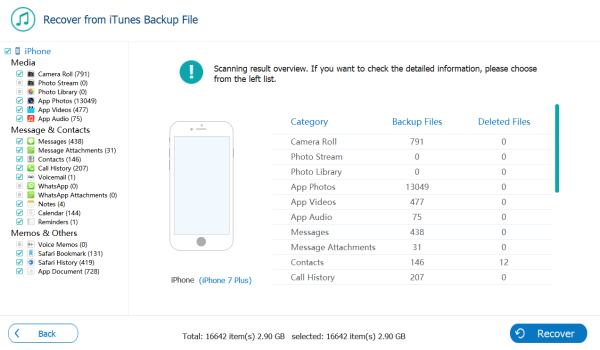 The selected Kik messages will be moved to your computer folder, turn to the folder to see old Kik messages you've deleted. EelPhone iPhone Data Recovery is the best way about how to retrieve old Kik messages without backup. If you backed up iPhone Kik messages to iCloud or iTunes, restore from backup to get your Kik messages back.
It's better to backup Kik regularly, apart from iCloud and iTunes, you can use the EelPhone Kik Transfer to backup and restore Kik on iPhone. It's the method to transfer Kik from iPhone to iPhone and a way to export Kik messages to PC with one click.
Part 2: How to Backup Kik Messages
Eelphone Kik backup and restore is the tool to save Kik messages from iPhone to PC, at the same time, you can restore the old backup files to the linked iPhone with one click.
Step 1:
Download EelPhone Kik Transfer on PC, from several apps, tap on Kik to backup and restore Kik messages.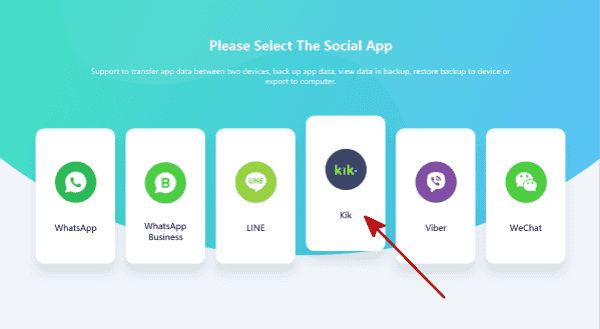 Step 2:
Two features on the left side switch to the Backup feature. Link your iPhone to computer, tap on Back Up Now to backup Kik messages to computer.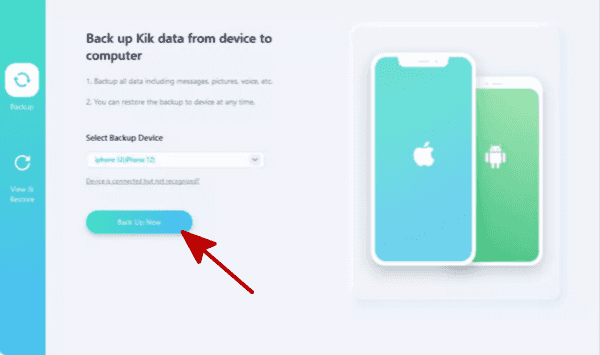 Step 3:
keep connection when the tool is backing up Kik messages, in a few minutes, all messages will be backed up to computer.
Part 3: How to Transfer Kik Messages from iPhone to iPhone
It's also easy when you want to transfer Kik messages to new iPhone. After backing up Kik messages to computer by following the second part, follow the steps below to transfer Kik messages from iPhone to new iPhone.
Step 1:
Of course you should backup Kik messages to computer using the Backup feature. From the left side, tap on Restore, all files you've backed up on the tool will appear, from the list, select the one you want to transfer to new iPhone.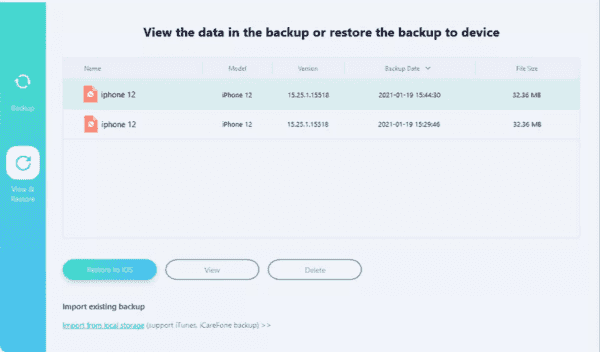 Step 2:
Tap on Restore to iOS button to move the selected file to the new iPhone.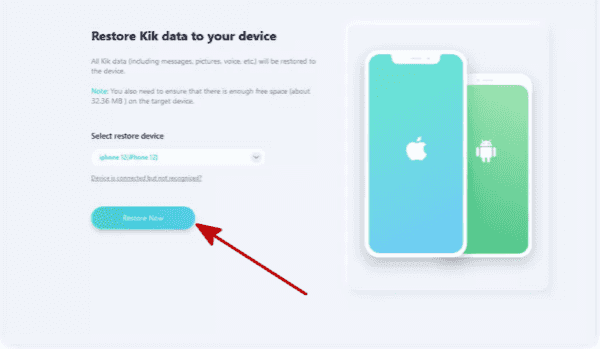 From the interface, you can read deleted Kik messages if you tap on View button, select all or part of Kik messages from the backup file, click on Restore to iOS button to transfer selected Kik messages.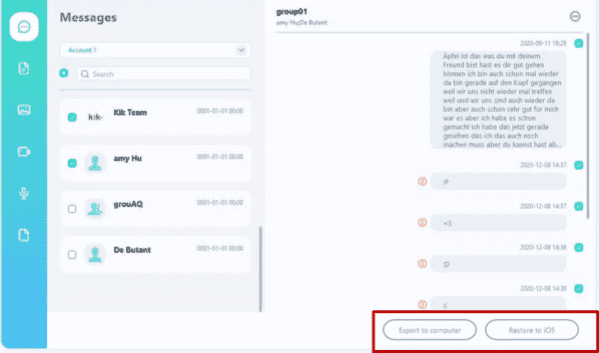 Step 3:
The last step is waiting once tapped on the Restore button, don't unplug iPhone during the restoring process.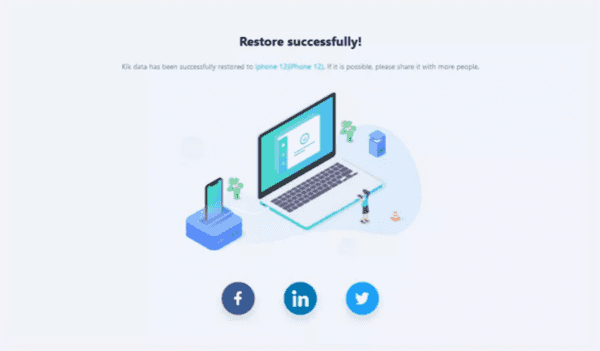 The videos/photos/messages/audios will be transferred to the new iPhone. The next time that you deleted Kik messages by accident, restore from backup file or use the recovery tool to scan out the Kik messages from iPhone internal storage.

Likes

Thank you for your feedback!